It takes a commanding wine to pair with foie gras and we were treated to just the right bubbly to carry it off with panache at the Bubbles and Brunch at Terrafina by RauDZ at Hester Creek for the inaugural Chef meets BC Grape Okanagan Wine & Food Experience.
BC VQA Okanagan Valley Dirty Laundry Vineyard Bubble Entendre Rosé NV was the favourite choice to pair with the second Course prepared by Chef Ryan O'Flynn, of The Guild, Calgary, a Terrine of Smoked Sturgeon and Quebec Foie Gras with Saskatchewan Chanterelles, Okanagan Apple, Sturgeon Caviar. Makes my mouth water just thinking about it.
For yourself or friends and family on your holiday shopping list, you can experience this fine wine and put the blush on Santa's cheeks.
This Inaugural release is being met with high praise! Very Limited Edition release of the Brut Rosé in the Traditional Method. Canada 150 commemorative bottle with collectable minted medallion.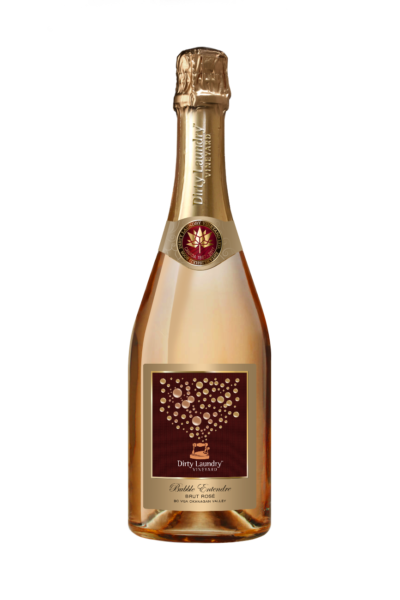 Slightly sweeter than our Brut Chardonnay (Blanc) but still pairs well with cheeses and spicy meats and fantastic by the glass!
It looks so good in the Canada 150 commemorative bottle all you'll need is a bow.
Available online $34.95 and at these Vancouver wine shops.