You're organized and plan ahead. That means you have already started your holiday shopping. We have a suggestion that will make you the favourite Santa.
We tasting the Perseus Winery Sparkling Chardonnay NV at the Chef meets BC Grape Okanagan Wine & Food Experience – Bubbles and Brunch at Terrafina at Hester Creek by RauDZ in August.
One of our favourites and we are personally recommending you add this to your list is Perseus Winery Sparkling Chardonnay NV. We enjoyed this BC VQA Sparkling paired with an Eggs Benedict dish prepared by Chef Jenna Pillon of Terrafina at Hester Creek by RauDZ.
Perseus Winery Sparkling Chardonnay NV is in very limited supply, please contact the winery directly for orders (not listed on their website at this time).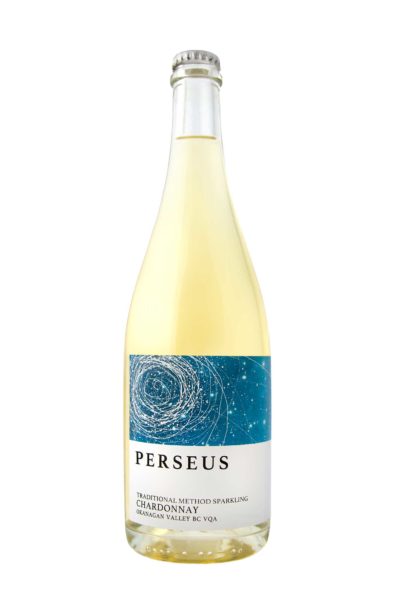 NV Sparkling Chardonnay $24.99
Tasting notes:
Done in the traditional method, this wine exudes flavours of green apple and pear with a toasty finish.
Fine prosecco style bubbles make this a perfect celebration or Tuesday morning wine.
Profile:
Perseus takes their name from the Perseus constellation which hovers over their estate vineyard during harvest. This collection of stars overlooks their region, much in the way the winery covers the Okanagan Valley searching for the finest grapes. Located in Penticton BC at the foot of the Naramata Bench, they are passionate about showcasing the diversity of the land through honest and delectable wines.
Most notably, Perseus produces their flagship red, 'Invictus'. Recipient of a 2017 Lieutenant Governor's award as well as several international Platinum wine awards, this Bordeaux style blend is indicative of the potential Okanagan wines can achieve.
Perseus Gold Medal Wines in Penticton, British Columbia