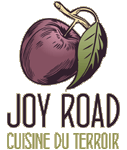 Friday, July 18, channel your best "Great Gatsby" and sashay through the verdant grounds of the Linden Gardens in an "Evening of Effervescence" designed by Joy Road Catering.
You won't want to miss Joy Road's inaugural and exclusive sparkling wine and food pairing event held in these idyllic gardens in Kaleden, BC. In this Art Deco celebration, Linden Gardens will really pop as pours of bubbly from some of your favourite BC sparkling wine producers punctuate the party of the summer. You'll be glad you dressed up – costumes are required – to get into the spirit of the Roaring Twenties. Explore the elaborate setting of antique cars, food and wine stations hidden throughout the gardens, and vignettes for photo ops from Vintage Origami.
Tickets for this decadent evening from 6:30 to 9:30 pm, Friday, July 18 are $99 plus tax and are available at www.joyroadcatering.com
For more information on Linden Gardens, see www.lindengardens.ca
See you there!
– Roslyne Buchanan