The organizers of the Annual Cellar-Tek International Winemaker's Cup announced today that for the first time the event has attracted participation from individuals in the USA and Europe. "We are thrilled to see that the reputation of this Okanagan Valley event has grown to the point where it is now drawing participants in the wine industry from other parts of the world" said event Co-Founder, Glenn Fawcett. "It is also the World's only annual ski & snowboard challenge weekend for the wine industry, and has proven to be a key networking and knowledge exchange for participating Winemakers and Vineyard Managers. We are pleased to be hosting the 9th Annual event at Big White, B.C. on the February 19-21, 2016 weekend."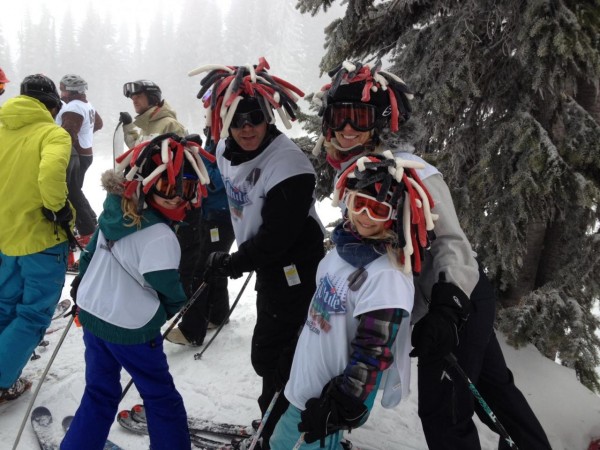 "Both members of the wine industry and the public are invited to come and be part of the fun!" said Randy Jones of Cellar-Tek, the Title Sponsor.  "Join fellow wine lovers including winemakers, cellar hands and vineyard managers, tasting room staff, restaurateurs, sommeliers, hoteliers and other industry people who will be participating in several high-energy, wine-fuelled events over the course of the weekend. Many of them will be racing head-to-head on the ski slopes and then drinking wine, après-ski style while reliving the hilarious antics of the day."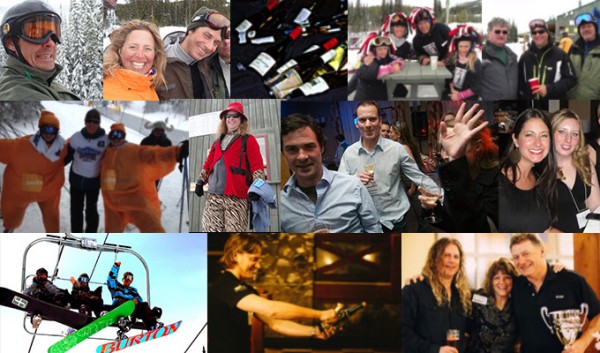 About the 9th Annual International Winemakers Cup
The Festival was created and organized as a non profit partnership between Cellar-Tek, Black Hills Estate Winery, and Big White Ski Resort. Its sole purpose is to foster friendships and camaraderie amongst members of the Wine Industry in a non-competitive, non-political environment in the fresh mountain air whilst enjoying the drinking of numerous libations! We encourage anyone in the Wine Industry and the Public to come out and join us for the FUN!!!
Summary of the events for the 2016 Winemakers' Cup:
Friday Feb. 19, 2016. 8 pm: Big White Ski Resort
•
FREE Sparkling Saber-fest at Six Degrees. Come and try your hand at Sabreing a bottle of B.C. bubbly while partying with your wine industry peers.
Saturday February 20, 2016 Daytime: Big White Ski Resort. 
•
Join us for a fun day on the slopes or on the deck enjoying the sun. There will be a fun dual-slalom ski race on the Big White Hill with prizes being given out to Top Skier (Male & Female), Top Snowboarder (Male & Female), Top Telemarker, Best wipe-out and Worst times (Male & Female) as well as prizes for any kids that enter.
 •
Registration starts at 9 am in the Conference room at the Inn at Big White. Race Starts at 11 am.
•
1 pm BBQ & Hanging out in the Sun at Santé Bar & Grill. Free skiing or Après skiing all afternoon long.
Night time: Big White Ski Resort
•
6:00pm-7:00pm Happy Hour! Come and rub shoulders with your favourite Winemaker or wine personality. Held at the Moose Lounge in the Happy Valley Day Lodge. Bring your own wine and share with your wine industry friends!
•
7:00pm- 9:30 pm Winemakers Cup Dinner & Awards Presentation. Includes a gourmet buffet dinner, wine pairings, trophy & awards presentation and the screening of the hilarious "Agony of Defeat" video. Cost for dinner is ONLY $50.00 per person (includes tax, gratuities and wine). Takes place at the Moose Lounge in the Happy Valley Day Lodge.
•
9:30pm-1:00 am, NEW! A private After-Party featuring dance music at the Blarney Stone Pub at Big White! Club. This is a new party that is exclusive to the Winemakers Cup. Enjoy great tunes and great times. No cover and Cash Bar.
Sunday February 21, 2016
•
Free to check out, Ski and Snowboard and do whatever you want.
Official Sponsors announced! 
It was also announced today that the following companies have now come on board as official sponsors: Cellar-Tek, Westland Insurance, Saver Glass, AMCOR, 3M, AEB and The Field Guide. The generous support of these sponsors is going to enable this year's Winemakers Cup to be the best ever!!!
For event tickets and information:
Please call Pauline or Jesse at (250) 498-0666. If you're interested in the race, spots are available right up to race day. For information on Big White Ski Resort go to bigwhite.com.
For information on accommodations, please call:
Big White Central Reservations Ltd
Direct Line: (250) 491-6174
Toll Free: 1 (800) 663-2772
Fax: (250) 491-6122
Email: [email protected]
Website: www.bigwhite.com