House of Dreams Offers Multimedia Immersion in Music & Art
  Early Music Vancouver presents a multimedia concert, pairing masterpieces by Baroque European painters with excerpts from Baroque musical composition
Early Music Vancouver (EMV) hosts the anticipated return of Tafelmusik Baroque Orchestra, as they present House of Dreams on Friday, March 4, 2016 at 7:30pm at Vancouver Playhouse. One of the world's most celebrated period ensembles, this programme takes audiences on a virtual visit to five European homes where exquisite works by Bach, Handel, Vivaldi, and Marais are played against a backdrop of paintings by Vermeer, Canaletto, and Watteau. The critically-acclaimed experience interweaves live performance with stage direction, narration, and stunning projected images.
"I can think of no better introduction to the world of Baroque art and music than Tafelmusik's House of Dreams," says Matthew White, Artistic Director of EMV. "By seeing the very homes in which these works might have been (and in some cases, certainly were) performed – we gain new appreciation for the texture and context of their creation. In addition to its visual splendor, this event is also an extraordinary opportunity to hear an orchestra play an entire concert by memory. It transforms the way in which the musicians communicate, and you hear that special energy and connection in the way they make music!"
Designed by Alison Mackay (creator of Tafelmusik's Metamorphosis & The Galileo Project), House of Dreams transports audiences to five homes in London, Venice, Delft, Paris, and Leipzig, where great masterpieces by European painters were once displayed on the walls. These houses were also alive with music, often played by the leading performers and composers of the day. House of Dreams allows modern audiences the virtual experience of drinking tea in a Mayfair townhouse, observing how Watteau applied his brushstrokes in the portrayal of a silk dress, and of listening to Handel direct the rehearsal of a new gavotte.
The five historical houses referenced in this production are all still in existence today. Their present owners/administrators generously allowed Tafelmusik special access to portray and photograph these beautiful rooms as they might have been decorated centuries ago.
Over the course of the evening, the audience will be guided through and granted special access to the marble floored halls and galleries of the Handel House Museum (London), the Palazzo Smith Mangilli-Valmarana (Venice), the Golden ABC (Delft), the Palais-Royal (Paris) and the Bach Museum and Archive (Leipzig).
ABOUT TAFELMUSIK BAROQUE ORCHESTRA (tafelmusik.org)
Tafelmusik, Canada's award-winning period instrument orchestra, was founded in 1979 and has long been renowned in North America and internationally for its distinct, exhilarating and soulful performances. Under the outstanding leadership of Chief Artistic Advisor Jeanne Lamon, C.M., it has excelled equally in music ranging from the baroque and classical eras and beyond, including adventurous cross-cultural reinventions of baroque classics. In the words of Gramophone, Tafelmusik is "one of the world's top baroque orchestras."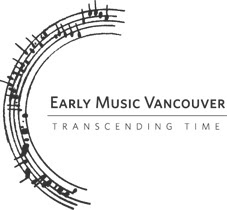 ABOUT EARLY MUSIC VANCOUVER (earlymusic.bc.ca)
For 45 years, Early Music Vancouver (EMV) has dedicated itself to fostering an understanding and appreciation of musical treasures from the Renaissance, Baroque, and Classical periods. Currently under the leadership of Matthew White – renowned countertenor and founding director of the Québec-based ensemble Les Voix Baroques – EMV continues to garner international acclaim as the largest presenter of early music in Canada, and as one of the most active and innovative organizations in its field in North America. EMV is proud of its educational outreach initiatives that include its popular, annual summer festival at UBC's School of Music; a new Baroque Mentorship Orchestra; community lectures; and instrument instruction and preservation.
LISTING INFORMATION
Early Music Vancouver presents:
Tafelmusik Baroque Orchestra: House of Dreams
Date:
Friday, March 4, 2016 at 7:30pm
Pre-Concert Talk:
A talk with Alison Mackay hosted by EMV's
Artistic Director Matthew White
March 4, 2016, at 6:45pm at the
Vancouver Playhouse
Address:
Vancouver Playhouse
600 Hamilton St. Vancouver, BC
Ticket Prices:
From $17.50
Box Office:
earlymusic.bc.ca or 604-822-2697