Two years ago, Dahlia Drive owner/designer Wendy Van Riesen and her husband met internationally-renowned Haida artist Reg Davidson in the workshop outside his home in Old Massett, Haida Gwaii. The visit developed into a rich friendship and resulted in the Ravens, Eagles and Polka Dots clothing collection unveiled at the beautiful Skwachays Lodge Hotel and Gallery.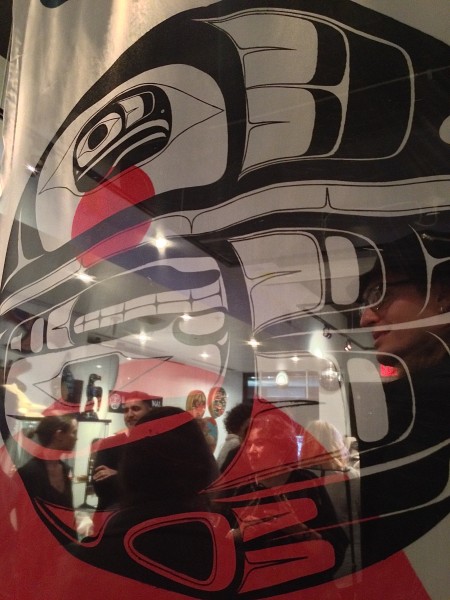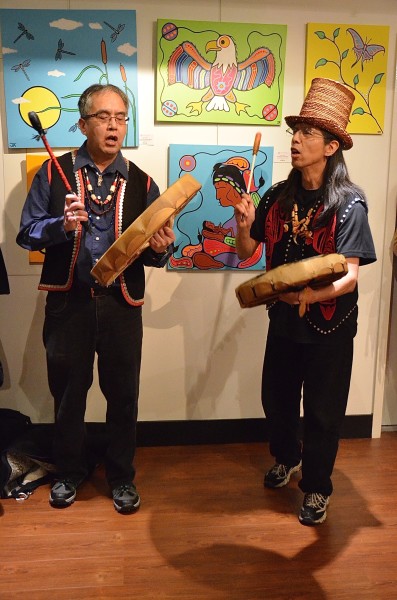 The line is based on the two main clans of Haida lineage: the Raven and the Eagle. The palette of the "Raven Dancing" and "Eagle Drum" designs is inspired by the Haida Gwaii landscape and traditional colours of red cedar, ochre, ash black, and sea foam green. The polka dots appear in selected pieces and give them a whimsical flair.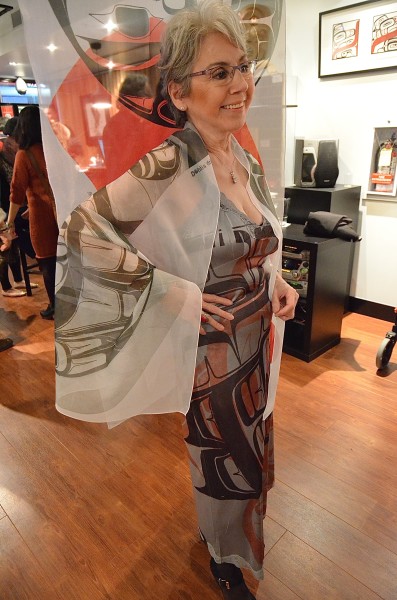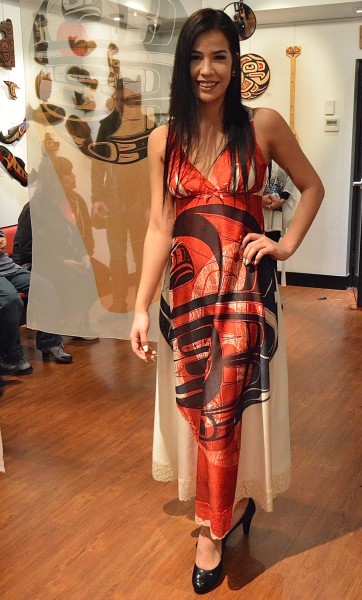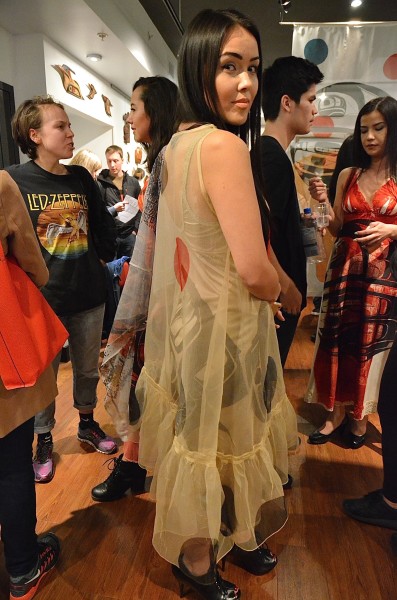 Each article of clothing is made from discarded white curtain sheers and slips. Like the transformational and humorous aspect of many Haida stories, the clothing floats around the wearer, its images grand, transparent and never fully revealed at once.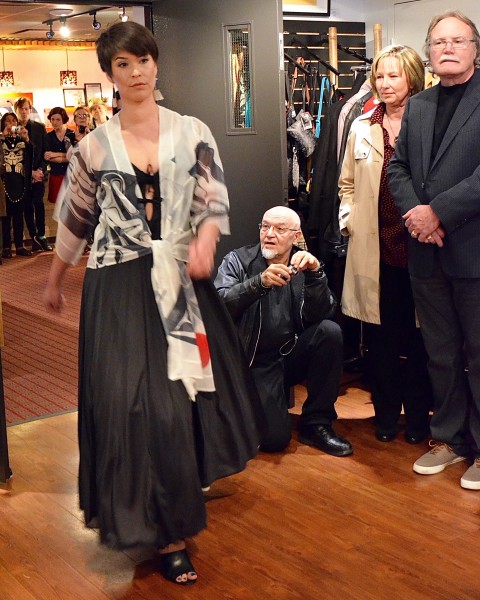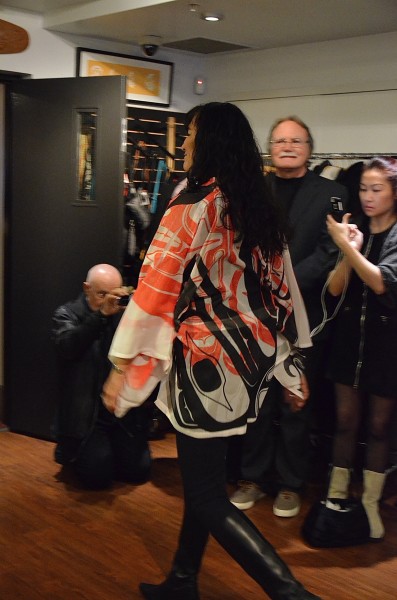 The entire fashion line is available through the Dahlia Drive website. More photos can be found here on Flickr.