Celebrate March with a staycation – Oyama has you covered! We bring vacation paradise to you with our Aloha Oyama Fiesta, St. Patrick's Day weekend, and Easter – which means our delicious Swedish Ham.
Aloha Oyama Fiesta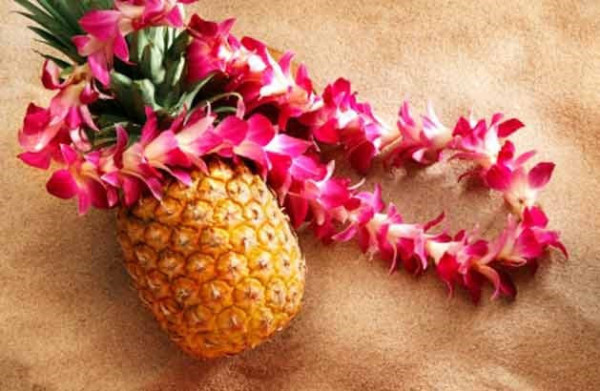 Thursday March 10th – Sunday March 13th
Be ready to Celebrate Spring Break at home this year
The sun always shines bright at Oyama!  Enjoy delicious favourites like Mango Rum Pork Sausage, Maui Beef, Cuban Chorizo, Huli Huli and Tequila Lime Chicken, Hawaiian Smokies … and more. There will be lots for the kids, too.  Mix up a few of your favourite drinks and enjoy!
*Don`t forget – Swedish Ham tasting all weekend. Order it in time for Easter!
St. Patrick's Day Weekend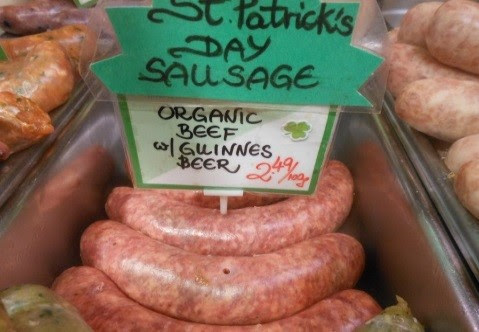 Thursday March 17th – Sunday March 20th
"Laughter is brightest where the food is best." Enjoy the Feast of Saint Patrick with treats like Guinness Beef Sausage, Irish Spring Chicken, Irish Potato Leek Sausage and our lovely Springtime Terrine.
*Swedish Ham sampling all weekend – it`s the last weekend before Easter so place your order!
Easter Long Weekend at Oyama
Thursday March 24th – Monday March 28th
With Easter falling during Spring Break, we have a special Easter Fiesta to get you into holiday mode! How about Strasbourg Terrine, our giant Rosemary Campagne and many more incredible patés and terrines?  Or, a cornucopia of charcuterie with salamis, chorizos and prosciuttos galore.  Don`t forget to stock up on breakfast sausages, we make the best!
We will also have our Boudin Noir, for those looking for a more "comfort food" themed Easter.  Call us at 604-327-7407 to order ahead, we always sell out.
Granville Island Public Market is open regular hours for the long weekend: daily 8:30am – 7:00pm
Combine Easter and Spring Break into the tastiest staycation ever! Remember, you can't get our delicious Swedish Ham (the best ham on Earth) anywhere else!
Oyama Sausage Co.
1689 Johnston Street #17, Granville Island Public Market, Vancouver
Monday to Sunday 8:30am – 7:00pm
About Oyama Sausage Co.:  John and Christine Van Der Lieck opened Oyama Sausage Co. in 2001.  Located in Granville Island's Public Market, the shop carries a wide selection of fresh sausages and handmade pâtés, as well as cured salamis and hams.  John, whose ancestry includes five generations of Dutch and German charcuterie makers, has cultivated partnerships with local farmers and suppliers to ensure he works with only the best ingredients.  He experiments with fusions between traditional charcuterie (including recipes that have been in his family for generations) and international cuisine, drawing from the rich diversity of food cultures in Vancouver to create modern and exciting flavour combinations that reflect the multicultural mosaic of the city.