Guests at UVA Wine & Cocktail Bar will notice a handful of exotic new cocktails firing up the menu – and it's all thanks to the newly launched World Class Happy Hour. Ever wonder what a competition-winning cocktail tastes like? Wonder no more. Patrons will now have the opportunity to taste the tipples that secured award-winning bartender Lauren Mote the title of Canada's Best Bartender.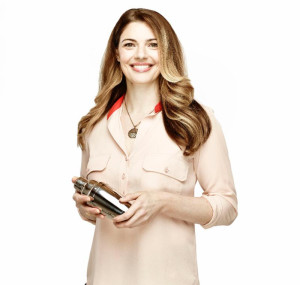 Last summer, Lauren Mote – UVA Wine & Cocktail Bar's bar manager and co-owner of Bittered Sling – made history as the first woman to win the Diageo World Class Canada bartending competition, facing off against 9 of the country's top bartenders. After placing first, she went on to compete in the World Class Global Finals in Cape Town, finishing in the top 12. Now, Lauren is sharing her experience through World Class Happy Hour, an afternoon sojourn where guests can try the cocktails she submitted throughout the competition.
UVA Wine & Cocktail Bar's all-star bar team – including the most recent addition to the family, award-winning Sabrine Dhaliwal – have adapted Lauren's competition cocktails to complement UVA Wine & Cocktail Bar's already extensive spirits menu. The lineup includes the Middle Earth (a fierce old-fashioned style cocktail made for the "Retro, Disco Future" challenge that blends rye, white vermouth, amaro, Balsam fir, and orange and juniper bitters); the Choclair (featured in the "Day/Night" challenge for its combination of fresh espresso, bourbon, Grand Marnier, cacao, red berries, gentian, and chocolate bitters); the Vod Von Tulip (an antioxidant-packed brew from the "Farmer's Market" challenge, featuring vodka, Aperol, lemon juice, sherry, chamomile flower syrup, and orange and juniper bitters); and more. Each cocktail is priced at $12 throughout happy hour.
"The Diageo World Class Competition was one of the most thrilling experiences I've had, and I'm excited to channel that energy and inspiration through World Class Happy Hour," said Lauren. "I spent a lot of time with these cocktails during the competition, and it's a pleasure to revisit and share them with our guests."
UVA Wine & Cocktail Bar's World Class Happy Hour features cocktails that are complex, distinctive and indicative of Vancouver's reputation as a global cocktail city to be reckoned with – so what are you waiting for? The event runs now through June 2016, Monday to Sunday from 2:00 pm to 6:00 pm. For more details, visit www.uvavancouver.com.
About UVA Wine & Cocktail Bar:
Located within the Moda Hotel in the heart of downtown Vancouver, UVA Wine & Cocktail Bar is an elegant enclave for wine and spirit connoisseurs seeking a sanctuary that tempts both eye and palate. Pairing choice charcuterie and artisanal cheeses with an eclectic menu of enticing cocktail creations, refined wines and an array of import and craft beers, UVA is a relaxed-yet-cosmopolitan interpretation of a true Italian enoteca. With an interior design that is elegantly modern in a building with historical features such as delicate 1908 terrazzo floors, UVA Wine & Cocktail Bar epitomizes the unique spirit of the vibrant arts and cultural district that it calls home.