BITTERED SLING UNVEILS A BOLD NEW LOOK FOR ITS AWARD-WINNING LINEUP OF COCKTAIL BITTERS AND CULINARY EXTRACTS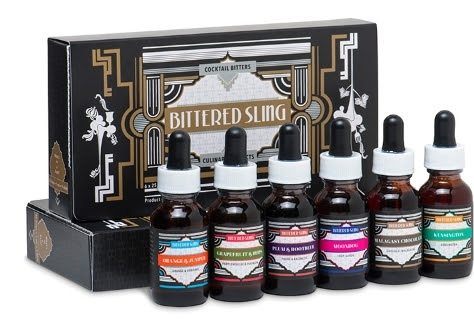 Redesigned Gift Pack 2.0 Inspired by Birth of "Cocktail Culture" Era,
Appearing on Retail Shelves in Time for Holiday Gifting 
Continuing to provide an inspired twist to cocktail culture across North America and beyond, Vancouver-based Bittered Sling has announced a fresh and exciting redesign of its award-winning line of small-batch cocktail bitters and culinary extracts beginning with its newly released Gift Pack 2.0 (MSRP $44.95 CAD/USD).
While Bittered Sling won't change the handcrafted, high-quality tonics in each bottle, its Gift Pack 2.0 — which contains six 25-mL bottles of its most popular and versatile flavours — will trade Bittered Sling's former apothecary design aesthetic for a new look that blends the colour, symmetrical balance and design elements of the turn-of-the-century Belle Époque of 1870-1920 when cocktail culture came of age, along with Machine-Age touches inspired by the Art Deco movement of 1920-'40.
"With this redesign, we've planted one foot firmly in the past and have one eye fixed on the future," says Lauren Mote, the bartender and sommelier who co-founded Bittered Sling in 2012 with her partner and celebrated chef Jonathan Chovancek. "La Belle Époque" or "Beautiful Era" was the golden age of cocktails, culture, art, music and theatre, and this new design pays homage to the history of bartending rather than just the history of bitters."
Beyond the new design elements of the gift pack, the collection also makes way for two new flavours, as Kensington Dry Aromatic and Malagasy Chocolate — both of which garnered gold medals at the Beverage Testing Institute's 2014 International Review of Spirits competition in Chicago — take their place alongside Orange & Juniper, Moondog, Grapefruit & Hops and Plum & Rootbeer. The latter two flavours also scored silver medals for Bittered Sling in the competition.
Bartenders, chefs and savvy cocktail aficionados alike will appreciate the new droppers that replace the original dasher tops, allowing for a more consistent application. In addition, the new colour-coded design scheme of each flavour will make for easier identification for bartenders and chefs working in fast-paced, low-light environments.
Bittered Sling's Gift Pack 2.0 will be the first to sport the company's new design and is now appearing on retail shelves across North America, just in time for the holiday season. The labels of all 15 of their 120-mL full size bottles will follow suit in the new year.
About Bittered Sling Extracts:
Bittered Sling celebrates the collaboration of bartender and sommelier Lauren Mote and chef Jonathan Chovancek, who together bring a combined 30 years of professional experience, knowledge and innovation to the Canadian food and beverage industry. Produced exclusively in B.C. and available at a growing number of restaurants and bars and retailers across North America and beyond, their award-winning line of high-quality, small-batch cocktail bitters and food extracts incorporate locally-sourced herbs, fruits and spices. Originally marketed as a medicinal tonic, bitters are an indispensable tool of any bartender as well as a flavouring agent for cocktail and culinary creations both savoury and sweet.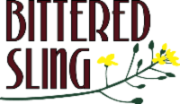 For more information about Bittered Sling, visit bitteredsling.com, become a fan of /BitteredSling on Facebook and follow @Bittered_Sling on Twitter and Instagram.