Alice's Restaurant 50thAnniversary Tour
American icon gives rare, full-length performance of famed 1960's anthem, along with hits from cherished song catalogue
The Chan Centre for the Performing Arts at the University of British Columbia (UBC) presents prolific singer-songwriter and American folk star Arlo Guthrie on April 21 at 8pm in the Chan Shun Concert Hall.  The beloved icon & social commentator will delight audiences with fan favourites, and a performance of the complete 18-minute Alice's Restaurant Massacree, a song he only revisits every ten years due to its length. The evening will open with special guest, Sarah Lee Guthrie, Arlo's daughter who continues the Guthrie musical lineage with her signature pop-fused folk-rock sound.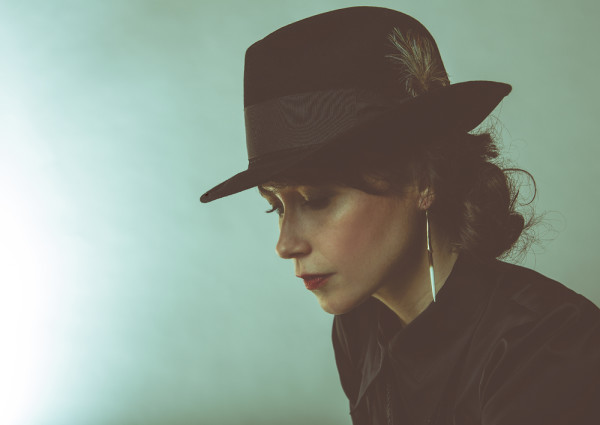 "We are honoured to welcome Arlo Guthrie, the musical poet and living legend of folk music history," says Joyce Hinton, Co-Managing Director of the Chan Centre. "Over a career spanning five decades, Arlo has been a voice to generations, speaking out against injustice with his whimsical wit. He first began this tradition with Alice's Restaurant Massacree, shining a light on the hypocrisy of mandatory conscription during the Vietnam War. We look forward to hosting what may be the last chance for Vancouver audiences to hear this full work performed live, for as Guthrie himself tells it, 'I'll do it again for the 60th anniversary, or I'll be dead. Whichever comes first.'"
One of eight children to the late Woody Guthrie, a founding father of the US folk movement, Arlo grew up surrounded by many famous mentors, including Pete Seeger, Lee Hays, Ronnie Gilbert, Sonny Terry, Brownie McGhee, and Ramblin' Jack Elliott. These influences, coupled with a lyrical mastery undoubtedly passed on from his father, helped cultivate Arlo into the benchmark talent of the singer-songwriter genre for years to come.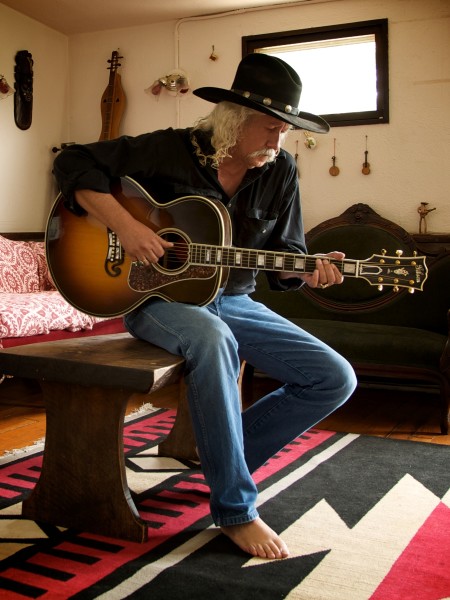 Arlo's breakthrough and best-known work, Alice's Restaurant Massacree, was written in 1965 during the artist's teenage years. Part song, part monologue, the anti-establishment anthem tells of the unlikely and uproarious events following a "Thanksgiving dinner that couldn't be beat". This absurd but true account of Arlo's arrest for illegal littering, which precluded him from military service, launched the spirited tale-spinner into counter-culture fame. By 1969, the record had gone platinum and was adapted by Arthur Penn into a feature film starring Arlo as himself (which will be screened on April 14 at The Cinemathèque prior to Arlo's Chan Centre appearance). The same year, Arlo was inducted into the Woodstock Festival lineup, sealing the young troubadour's name in rock music history.
Throughout the illustrious career that followed, Arlo never allowed stardom to distract from the important causes close to his family, such as the Committee to Combat Huntington's Disease founded by mother Marjorie Mazia Guthrie. Following in his parents' activist footsteps, Arlo later started the Guthrie Foundation to promote awareness around issues such as the environment, education, health care, and cultural preservation. In 2009, Arlo was awarded the American Society of Composers, Authors & Publishers (ASCAP) Foundation Champion Award for his humanitarian efforts.
For the Alice's Restaurant 50th Anniversary Tour, Arlo will be accompanied by Terry "A La Berry" Hall (drums), Bobby Sweet (guitar/vocals), Darren Todd (bass), and his son, Abe Guthrie (keyboards). With Sarah Lee Guthrie opening the concert, this is a not-to-be-missed family affair.
Chan Centre Connects Events (chancentre.com/connects)
A series of ancillary events programmed in conjunction with Chan Centre Presents performances, exploring the role of arts and artists in society.
• Film Screening of Alice's Restaurant – Thursday April 14 / 7pm @ The Cinemathèque (1131 Howe St.) Intrigued by the counter-culture tale told in Arlo Guthrie's epic talking-blues record, Alice's Restaurant Massacree, director Arthur Penn, co-scripting with playwright Venable Herndon, adapted the song into this 1969 film featuring Arlo playing himself.
• Pre-show Talk with Gary Cristall – Friday April 21 / 7:15pm @ Royal Bank Cinema. The best known "Canadian folk song", This Land Is Your Land, was written by American Woody Guthrie. Folk music producer and  historian, Gary Cristall, discusses the influence of Guthrie, and other members of People's Songs on Canada's own folk music scene.
About The Chan Centre for Performing Arts at UBC (chancentre.com)
Since 1997, the Chan Centre for the Performing Arts in UBC's Arts & Culture District has earned an international reputation for its striking design, stellar acoustics, and exceptional programming. Artists, critics, and patrons alike are unanimous in their praise of the facility, winning it a place among North America's premier performing arts venues. The Chan Centre boasts three unique venues: the superb Chan Shun Concert Hall, the dramatic Telus Studio Theatre, and the intimate Royal Bank Cinema. From classical, jazz, theatre, dance and opera to world music, the Chan Centre is a vital part of UBC campus life where artistic and academic disciplines merge to inspire new perspectives on life and culture. Past performers and guest speakers include Wynton Marsalis, Renée Fleming, Noche Flamenca, Dan Savage, Yo-Yo Ma, Mariza, Sigur Rós, Mavis Staples, Lila Downs, Chick Corea, Herbie Hancock and His Holiness the Dalai Lama.
LISTING INFORMATION
Chan Centre Presents: Arlo Guthrie with special guest Sarah Lee Guthrie
Date:
Thursday, April 21, 2016 at 8pm
Ticket prices:
From $60
Address:
Chan Centre for the Performing Arts, Telus Studio Theatre
University of British Columbia
6265 Crescent Road, Vancouver, BC V6T 1Z1
Box Office:
604-822-2697 / chancentre.com
In person at the Chan Centre ticket office
Open Tue-Sat, 12pm-5pm
Website: