Eureka! AvoShowdown returns with call for entries Avocados From Mexico brings a trip to Mexico to this year's competition
Hosted by Avocados from Mexico at the Northwest Culinary Academy of Vancouver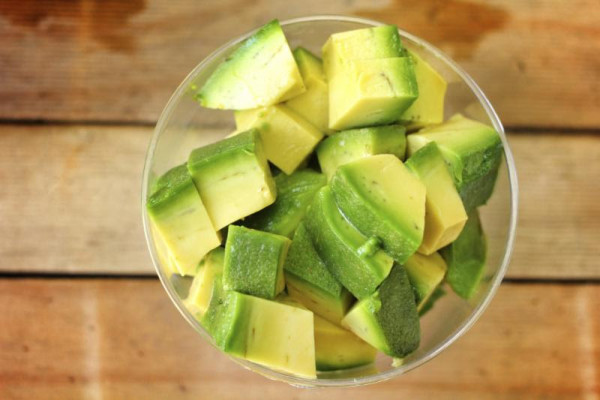 With the success and popularity of last year's culinary competition, Avocados from Mexico is celebrating the return of the Avoshowdown with bigger prizes, including roundtrip travels to a Mexican all-inclusive resort, courtesy of Club Med Canada. This time, the competition is open to the public.
Local food lovers and culinary leaders will participate on this Sunday Funday, as 16 of Vancouver's talented cooks and bakers showcase their creativity by creating an avocado dish for competition. Six food and lifestyle experts will judge by a blind-tasting.
Judges include:
• Crystal Allen, culinary nutritional expert & creative director, Hello Creative Family
• Cassandra Anderton, food writer & editor, Good Life Vancouver
• Rebecca Coleman, instructor & food blogger, Cooking By Laptop
• Bosco Mo, food blogger & host, Eatalreadeee & Fairchild Radio
• Angie Quaale, food expert & BBQ champion, Well Seasoned Gourmet Food Store
• Jim Tobler, editor, Montecristo Magazine
Venue host chef Jonathan Kinney from the Northwest Culinary Academy of Vancouver will teach attendees to create their own avocado dish; and cocktail master, Justin Darnes of Drinks Undressed will reveal a spectacular avocado cocktail that he is creating exclusively for this event. An assortment of avocado appetizers will be created by the team at Northwest Culinary Academy to showcase the versatility of using Avocados from Mexico in every meal.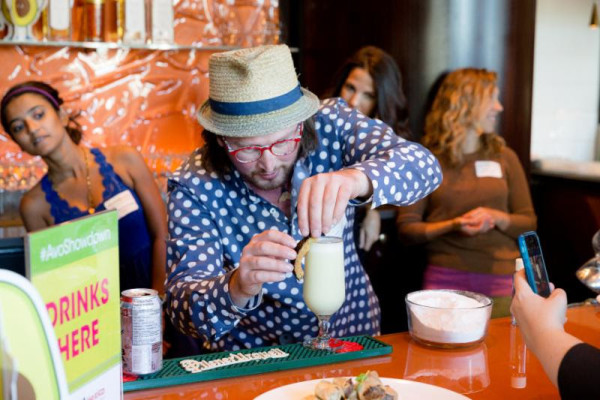 Until March 24, Avocados from Mexico is accepting submissions from Vancouver food lovers, cooks and bakers to enter their unique and fun avocado recipe for competition in this year's Avoshowdown and a chance to take home the championship title.
This year's competing categories:
• Savoury Dish (voted by judges)
• Dessert/Pastry (voted by judges)
• Foodie's Choice (voted by entrants and spectators)
HOW TO QUALIFY?
•Cooks and bakers of all levels are welcome.
•It does not have to be a never-seen-before recipe but it has to be a recipe that the entrant owns.
•Avocados from Mexico is included as an ingredient.
•Registration to enter the competition is based on first-come, first-serve. Only 16 entrants will be selected and invited to compete during the day of the event. If qualified to enter, entrants will be contacted.
◦ Note: By participating in this Avoshowdown, you maintain ownership of your submitted recipe but Avocados from Mexico owns the right to publish your photos and recipe.
JUDGING CRITERIA:
•There will be four (4) Winners: One (1) Grand Champion, one (1) runner-up in Savoury, one (1) runner-up in Dessert/Pastry, one (1) Foodie's Choice.
•Judges will blind-taste each dish and evaluate based on: creativity (10 points), taste (10 points) and presentation (10 points).
•The Grand Champion will be the entrant with the highest total accumulated points, regardless of competing categories.
◦ Note: If there is a tie between scores, judges will re-evaluate the tied-dishes based on versatility.
•There will also be a Foodie's Choice category, where entrants and spectators vote for their favourite dish. The dish with the most votes win Foodie's Choice.
DISH REQUIREMENT:
•Avocados from Mexico must be one of the main ingredients.
•Make two portions of the dish:
◦15 servings (for entrants and spectators to taste)
◦6 servings (for judges to taste)
◦ Note: To compensate for ingredient costs, each entrant will receive a $50 grocery card on the day of the event.
READY TO ENTER?
•Email your avocado recipe with the dish photo to Amy Chen, amy@nulltownhallbrands.com by March 24 at 11am. Please include your full name, contact information and recipe name.
CAN'T MAKE IT?
•Avocados from Mexico will be running a social media contest for an avocado-fiesta gift basket giveaway. For every tag of @AvosMexicoCA  and the use of hashtags #AvoShowdown or #AvosMexico between now and 11am, April 11, 2016, you will receive an entry to win. Winner will be contacted.

About Avocados From Mexico
Of all avocados consumed in Canada, 80% of avocados come from Mexico. Mexico is the world's top avocado producer (over 1,200 growers in the Michoacán region), far outranking the United States and Chile. Currently, Canada is the second biggest importer of Mexican avocados, ranking under the United States and just above Japan.
For more recipe ideas, nutritional information and tips, visit www.avocadosfrommexico.ca.
If you're having an avocado, use the hashtags #AvosMexico or #AlwaysInSeason.