A cookbook, how about that? As the co-founders of Earls, we're delighted to be able to share all of these wonderful recipes with you. And we're happy to see so many stories from our first thirty-four years, as well as surprised that they're so interest-ing . . . we thought we ran a pretty tight ship!
It's clear how lucky we've been to be surrounded by so many remarkable people along the way, so if we regret anything, it's that between these covers there was room to feature so few. Every Earls is an intricate symphony of cleaners, dishwashers, bussers, cooks, hosts, servers, bartenders, chefs, managers and more, and the customer experience is entirely dependent on each of them. We have around seven thousand employees, and it's possible that as many as a hundred thousand people have worked with us since we started in 1982. Please know that if you are one of those people, your contribution is very much appreciated. 
And then there's this book. Our thanks to the team behind it for the detailed recipes, the beautiful pictures, and the words, however fantastical. It's been a slice, and we think that's well reflected. Now, let's eat.
-Bus and Stan Fuller
Vancouver, 2016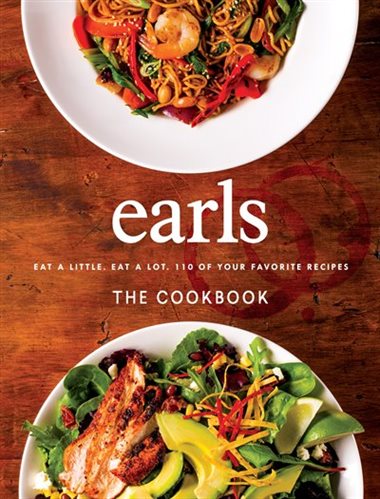 Create all of your favourite Earls' dishes at home with this much-anticipated cookbook from the wildly popular restaurant chain. Read insider stories from the past 30 years, while cooking through more than 100 recipes for legacy dishes, staff favourites and current menu selections.
The first cookbook from Earls is as authentic and approachable as the restaurants are themselves. This book captures the soul and character you feel in every one of the Earls' restaurants–passionate, authentic, accessible and playful, and full of Earls' unique charm. Fans of Earls will be thrilled to make their favourite meals at home and get a peek inside this iconic restaurant chain.
Being a #FavouriteThings feature we thought we should share some of the new menu items that are fast becoming the new favourites.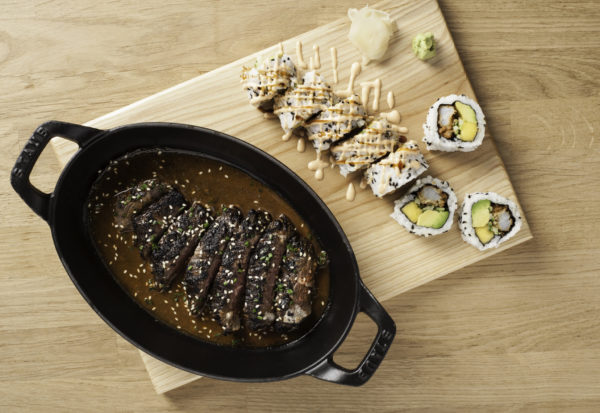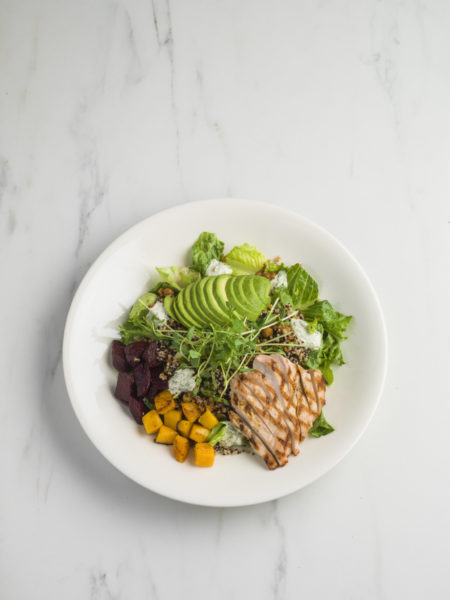 Earls invented premium casual dining in 1982 and has been redefining and revolutionizing it ever since with 67 locations (and counting) across Canada and the US. The book will include stories from the restaurant's rich history and feature its most popular recipes. Readers will recognize their favourites, from shared dishes to sandwiches, soups and salads, noodle bowls and wok dishes, burgers, pizza, main courses, steaks, dessert and brunch. Look for recipes like Pear & Beet Salad, Artichoke Dip, California Shrimp Pizza, Calamari, Potato Skins, French Onion Soup, Nasi Goreng, Tandoori Chicken and Apple Crumble–all complete with mouthwatering photography.
At last, the food from your favourite restaurant can be yours at home. Read, cook, relax and enjoy this collection of delicious, accessible and easy-to-follow recipes, for fun dishes inspired by food from around the world. The perfect gift for yourself, and the Earls fans in your life.
So much to love at Earls. See you over the holidays!
You could be the winner of our Earls Eat a Little, Eat a Lot, 110 of your favorite recipes THE COOKBOOK + A $50. Gift Certificate our GIVEAWAY starts tomorrow on MyVanCity.ca
ABOUT US
Some 30 years ago, Leroy (Bus) Earl Fuller and his son Stanley Earl Fuller had a simple idea: to create a laid-back burger and beer joint. A lot has changed since the early days, but one thing has remained the same — Earls is still a family business driven by people who are genuinely passionate about great food and drinks.
The tradition of Earls is centered on globally inspired dishes that make people want to come back for more. Fresh, made from scratch, locally-sourced ingredients, and now, innovative chef-led experiments that are getting the industry's attention through the Earls Chef Collective.
You can now create and enjoy all of your favourite Earls dishes from the comfort of your own home. 'Earls The Cookbook' will be available at all Earls locations in mid-May. You can also find it in-stores and online at Chapters, Indigo, Amazon and other select retailers.