With the success of the first Avocado Showdown in Vancouver last July, Avocados from Mexico returned to Vancouver on April 10th. Held at Northwest Culinary Academy, the competition welcomed food lovers and culinary leaders alike to take part in creating, tasting and judging avocado themed dishes created by local foodies.
The afternoon began with a reception featuring wine from Evolve Cellars and canapes from Northwest Culinary being served. Emcee, Alyssa Dawson, welcomed all the guests and introduced the judges for the event.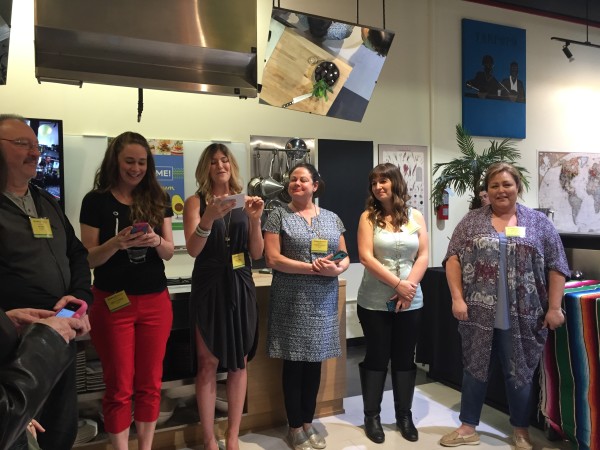 With the judges in a private room tasting and scoring the entrants dishes, guests were treated to a cooking lesson by Northwest Culinary Academy Instructor Chef Jonathan Kinney, who taught us how to incorporate avocado into a tasty parfait. Following the demo, we all had the opportunity to recreate the dish ourselves. Incredibly tasty and flavourful, it was a great example of the versatility of avocado.
Another great example of an avocado's versatility was when Justin Darnes of Drinks, Undressed returned for a second year and revealed a new avocado cocktail. Last year, Justin wowed us all with his inventive and delicious Alligator Fizz, but this year he took it to another level with his "Persea Fumee", a Cachaca based drink, featuring smoked avocado and passionfruit foam.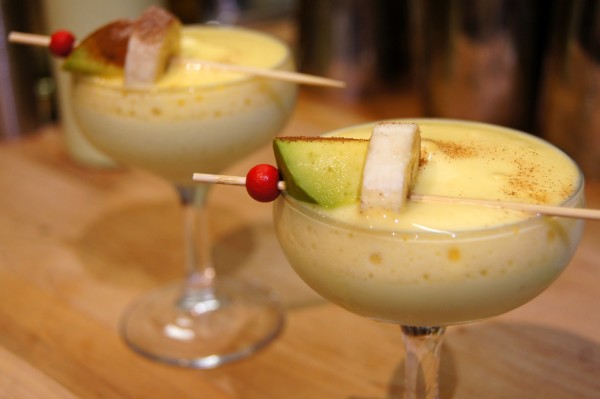 After an avo-filled day of tasting and mingling, four winners were announced, including one Grand Champion (dish with the overall high score) who was awarded an all-inclusive trip for two to Mexico. The dishes were judged based on creativity, taste and presentation.
The grand prize went to Caitlyn Connolly for her dish, Cannoli Santo. A recent graduate of Northwest Culinary Academy, this is the second year in a row that one of their students has taken home top prize.
The first and second runners up were Alex Dodge of Truffles Fine Foods for his Avocado Tuna Roll, followed by Priyanka Deshmukh with her Siamese Style Tiger Prawns stuffed with Avocado.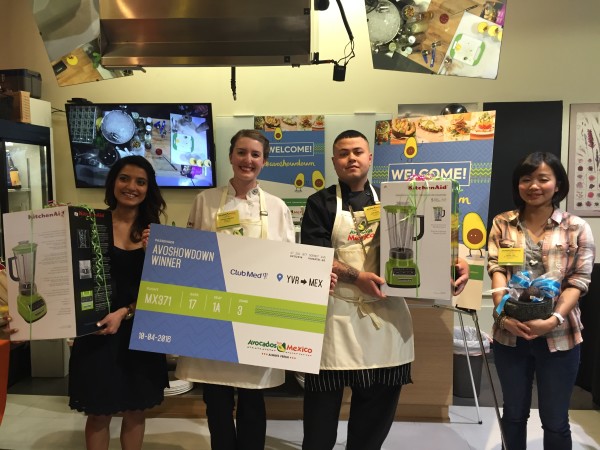 The entrants and spectators also got to take part in judging the Foodie's Choice category by casting a ballot for their favourite dish. The prize was awarded to Angel Chu of Also There's This whose Avocado Jewel Box was as delicious as it was beautiful. Angel also hand crafted the avocado key chains that were included in the guest bags.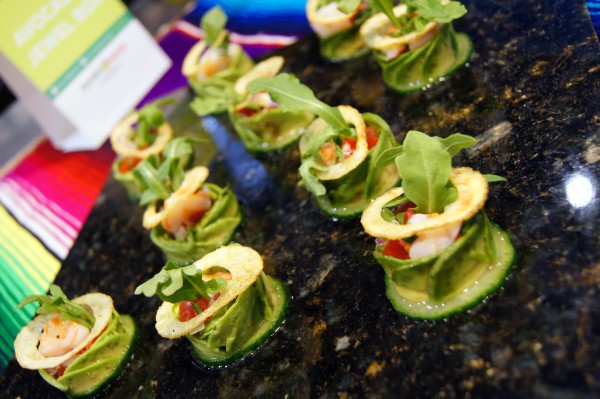 With the winners announced and the event coming to a close, all the guests were spoiled once again with a bag of avocado themed goodies, including a Mexican blanket, and of course, an armful of avocados.