Devour! Okanagan brings top chefs and movie magic to Osoyoos, BC, this spring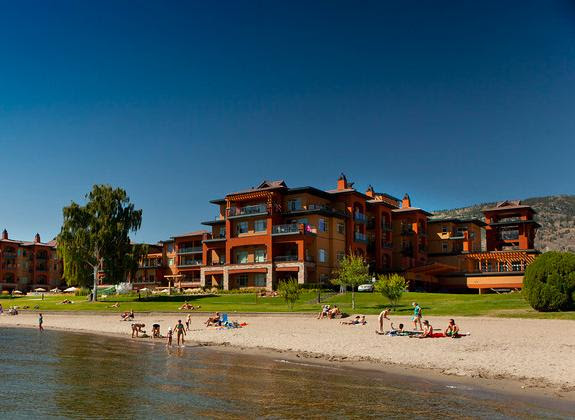 Foodie film fans will be heading to Osoyoos, BC, from May 6 to 8 as part of the inaugural Devour! Okanagan at Watermark Beach Resort. Taking place entirely at the resort – just steps from the sandy beaches of Osoyoos Lake – this epicurean event will see festival founder Chef Michael Howell join Watermark's Executive Chef Adair Scott and popular guest chefs from across BC for a veritable feast on screen and on the plate.
Devour! The Food Film Fest was created by Chef Michael Howell in Nova Scotia in 2009 as a celebration of cinema, food and wine culture. This spring, the world's largest culinary film festival is making a delicious cross-country stopover in Okanagan wine country.
On Friday, May 6, Chef Adair Scott will pit his talents against Chef Michael Howell in an East vs. West showdown that features creative cocktails from both sides of the country, paired with canapés created by the talented chefs. Eighty guests will enjoy the heat of the competition from 7 p.m. with a dance floor to burn it all off opening from 9 p.m. ($45 per person).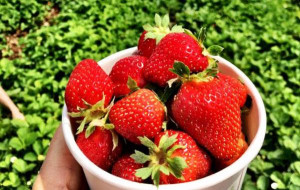 Chef Howell is a vocal proponent of the Slow Food movement. In keeping with this, Watermark Beach Resort's boardwalk will transform into a Slow Food Market on Saturday, May 7, where local artisans and producers will sell goodies outside the hotel. Fill up on foodie delights and then take some time in the afternoon to enjoy the stunning surroundings: soak up the sunshine and relax by the pool, visit local wineries, or play a round of golf before the main event.
On Saturday night, some of BC's top chefs will join Watermark's Chef Adair for a culinary extravaganza that features six courses prepared by culinary luminaries such as Ricardo Valverde of Ancora Waterfront Dining & Patio and Felix Zhou of Beach Bay Cafe & Patio, as well as Jeff Van Geist of Miradoro Restaurant, Derek Uhlemann of Covert Farms Family Estate, Jesse Croy of Two Rivers Specialty Meats and Michael Howell of Devour! Each course will be paired with a selection of Similkameen wines and an original short food-themed film ranging from 90 seconds to five minutes, complete with chefs and winemakers on hand to explain the inspiration of each course. Tickets cost $65, including pairings, and the event starts at 6 p.m. – seating is first come first served for this communal dining event.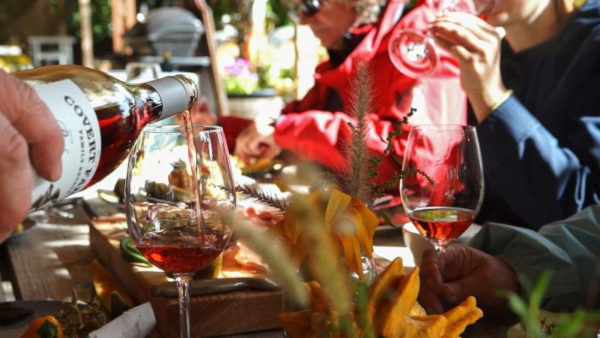 Festival-goers can also end the weekend with the perfect gift for mom and enjoy a special Mother's Day brunch at Watermark Beach Resort on Sunday, May 8 from 10 a.m. until the end of the day, priced at $39 per person.
Packages start at $307 CAD per person (based on double occupancy) for a two-night stay at Watermark Beach Resort and include two tickets to an array of festival events – including the East vs. West cocktails and canapés reception, and signature six-course dinner. A limited number of tickets remain – hurry to Watermark's website for tickets to all events.
For more information on Devour! The Food Film Fest, visit www.devourfest.com.

About Watermark Beach Resort
Watermark Beach Resort is the Okanagan's leading destination resort. Located in Osoyoos, BC, the resort is a stunning five-hour drive from Vancouver and Seattle, a two-hour drive from Kelowna International Airport, and a 45-minute drive from Penticton regional airport. Situated in Canada's only desert, visitors can take advantage of the country's driest climate with the lowest annual rainfall. Showcasing the best of the South Okanagan, Watermark Beach Resort's surroundings boast world class wineries, award-winning golf courses and one of North America's up-and-coming cycling destinations. The lakeside resort's amenities include extraordinary suites (complete with gourmet kitchens), the award-winning Restaurant at Watermark, hot tubs, steam rooms, an outdoor heated pool, waterslide, spa, onsite wellness coordinator and facilities, Yoga, Pilates, SUP and more. Watermark Beach Resort is a proud member of the Trip Advisor Hall of Fame, and is currently ranked the number one resort in the Okanagan.

About Devour! The Food Film Fest
Devour! The Food Film Fest is an international festival celebrating cinema, food and wine culture. The five-day festival takes place in the culinary epicentre of Nova Scotia – the town of Wolfville, Kings County. The festival is an experiential celebration of food on film, the culture of food and the dramatic impact it has on our day-to-day lives. The sixth edition of Devour! The Food Film Fest is slated for November 2-6, 2016.