Vancouver Foodster Tasting Plates Marpole
I've been on several of these walkabout dining tours and this one was particularly nice because everything was so close and I got to know an area of Vancouver I had only previously driven through. All the locations were within a block or so of each other and some had partnered up so several bites could be had at each location.
Registration began at Gigi Blin on West 70th Avenue, just east of Granville.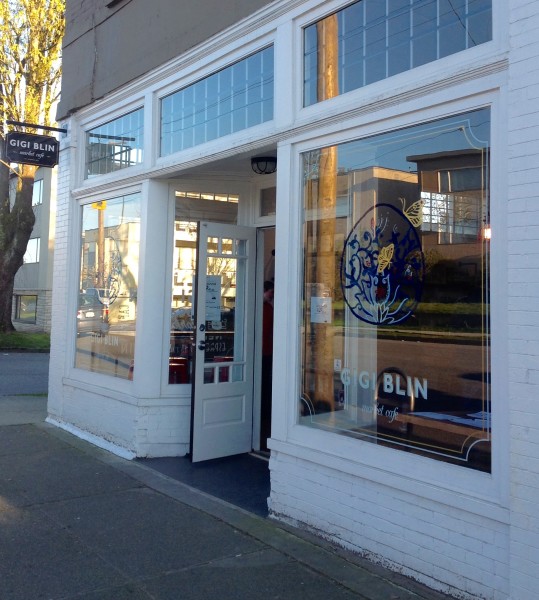 Here we met Skylar and Chloe from Kids Can Cook Gourmet who were on hand offering pasta with a choice of three of their sauces, Creamy Tomato, Basil and Tomato or Marinara.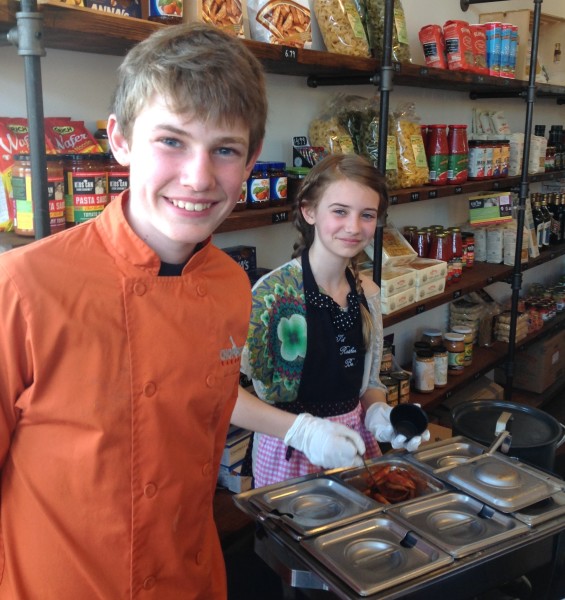 Skylar told me all about how he and his sister got started as entrepreneurs. They began by selling their sauces at craft fairs to raise money for the Cook for the Cure charity. They won a contest and went off to Toronto to cook with some top chefs. Next came appearances on Dragons Den and on Chopped. Their line of pasta sauces can now be found in one hundred and twenty stores in BC and Alberta. Skylar impressed me when he named two stores near me – Pomme in Port Coquitlam and Hopcott Meats in Pitt Meadows, which carry their products. Skylar and Chloe have been at this for three years and are still in high school. Amazing.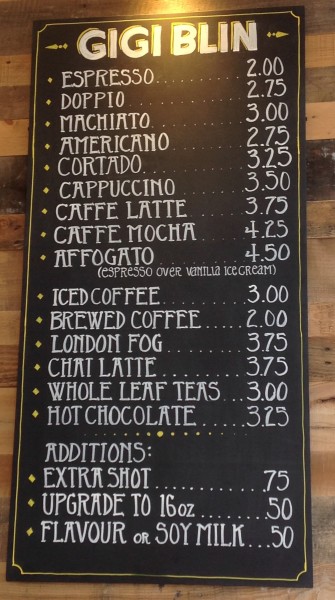 At Gigi's we also sampled some delicious house-made pear soda and a pastry from Baguette and Company.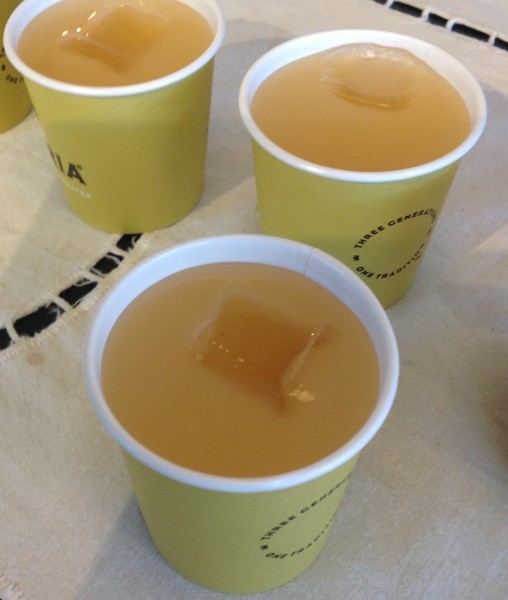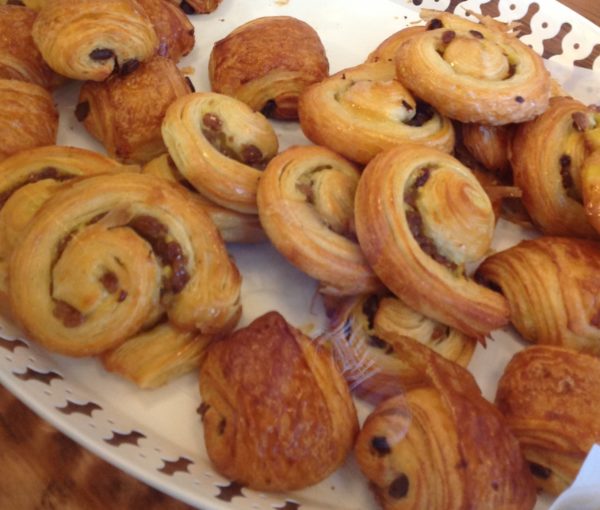 We passed on the espresso and ice cream. Gigi Blin is a charming neighbourhood bistro with a welcoming atmosphere.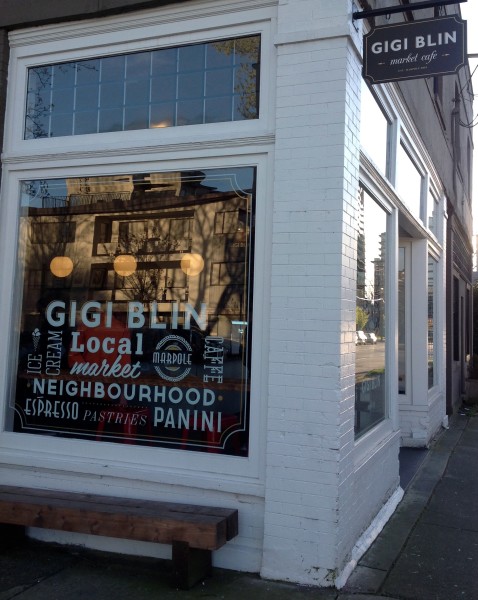 Our next stop was just around the corner at Pho & Café Mai-Mai at 8636 Granville.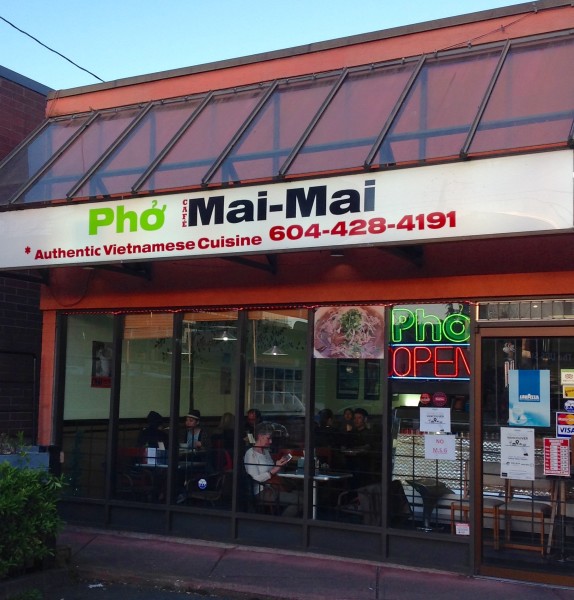 Here, our cheerful server brought us two of the biggest and best homemade pork and vegetable spring rolls I have ever had.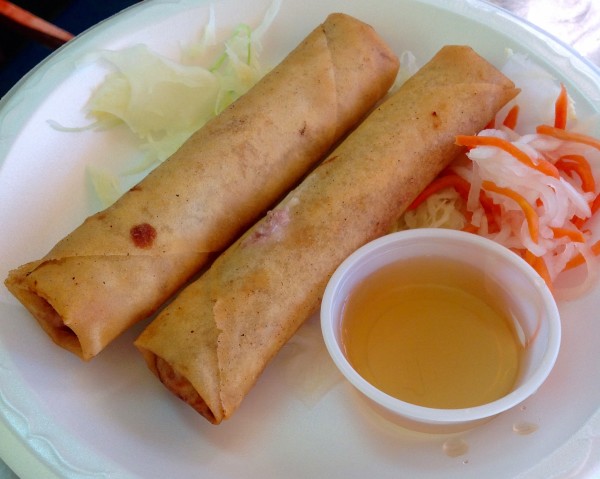 This was followed by a bowl of Beef Pho that was much larger than one would expect at a tasting event. The house-made, beef-bone simmered broth was very tasty, much better than what you get at the franchise restaurants.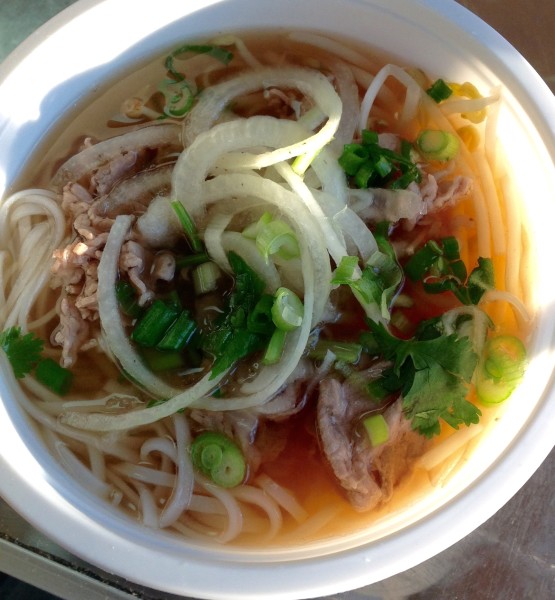 A short walk up Granville brought us to the Bonjour Marketplace, which is a little bit of heaven for people looking for organic and gluten-free health foods.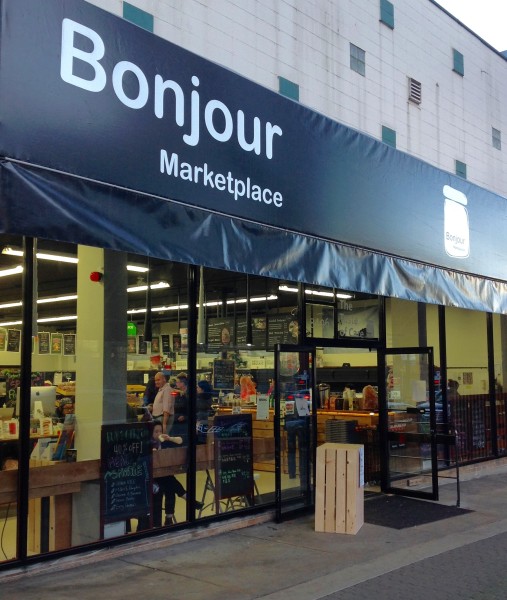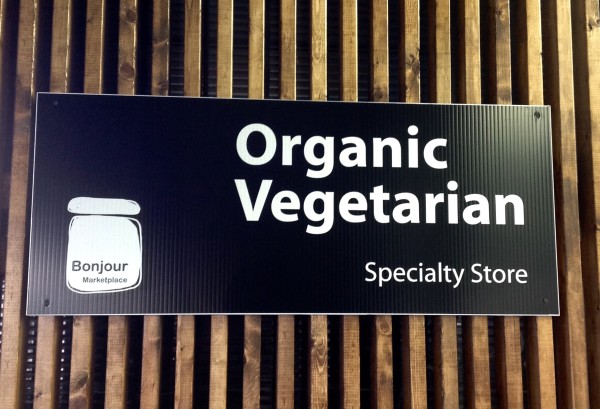 They also have a food counter where we were treated to a plate of brown rice risotto, which was creamy and slightly sweet, topped with a date, an enzyme salad with tomato, orange, apple, cabbage and lettuce, tri-coloured multi-nutrients fermented cold noodles with basil and a side of hearty carrot soup with red pepper, zucchini and squash.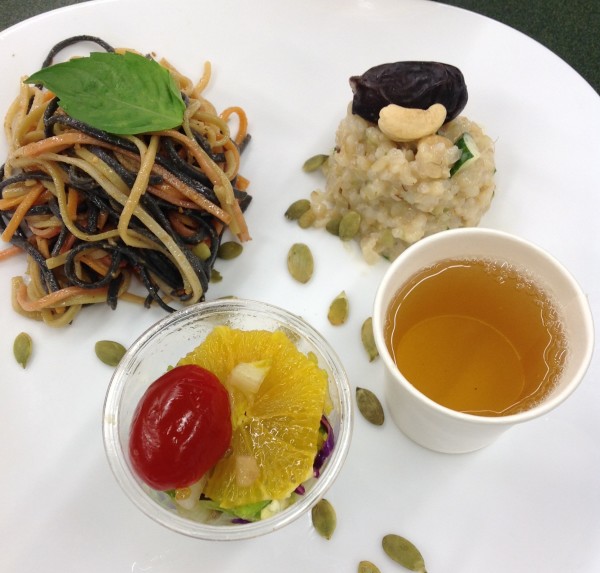 The soup was undoubtedly very healthy, but for my taste, I'd have added some black pepper, ginger and a pinch of curry powder to jazz it up a bit.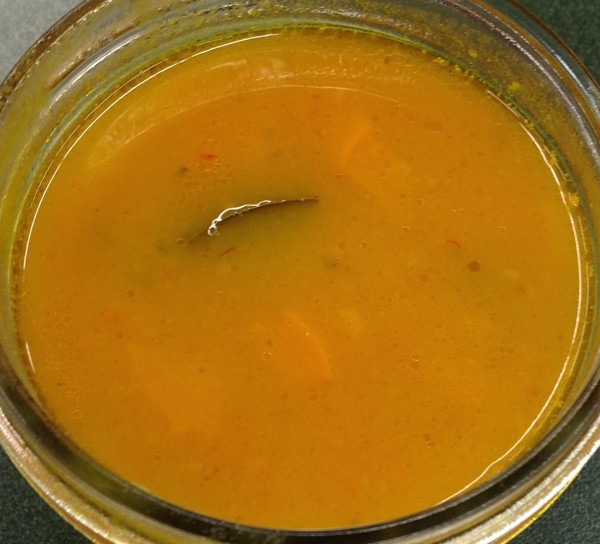 For this event, Bonjour had teamed up with Golden Leaf Tea who was serving Pine Oolong tea and a honey red jade tea, both from Taiwan.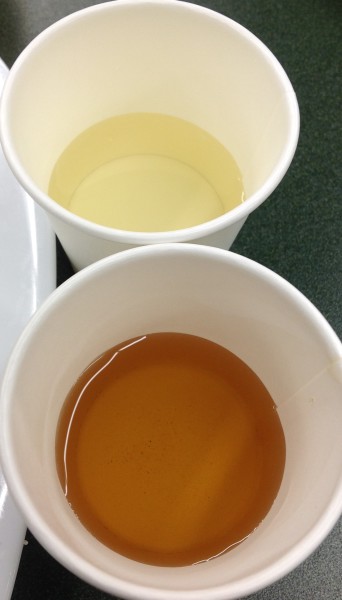 Before we left we also sampled a probiotic drink from Vita Biosa designed to help maintain balanced micro flora, essential for good health.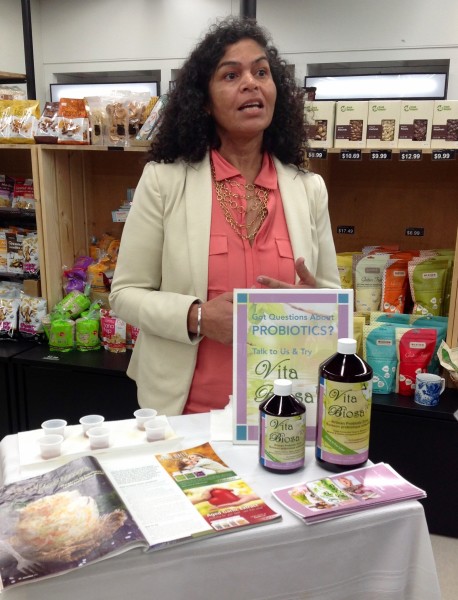 Our last stop was just next door at The Yard, a neighbourhood pub where we were treated to a flight of four local beers including a Honey Brown Ale, an ISA and a West Coast Pale Ale, all from Granville Island and an IPA from Fuggles & Warlock.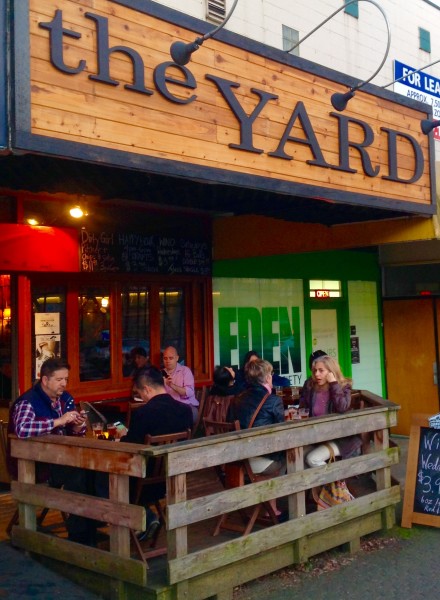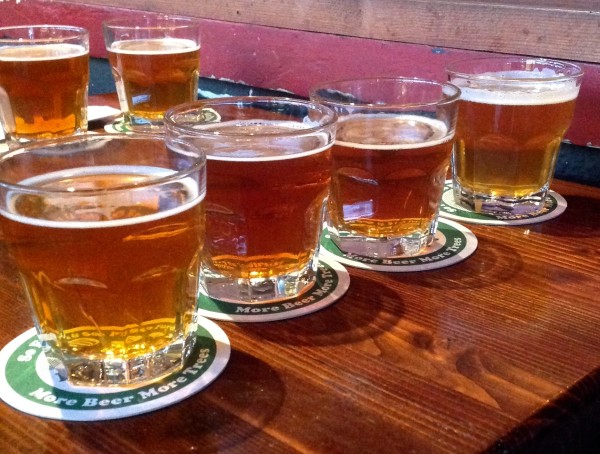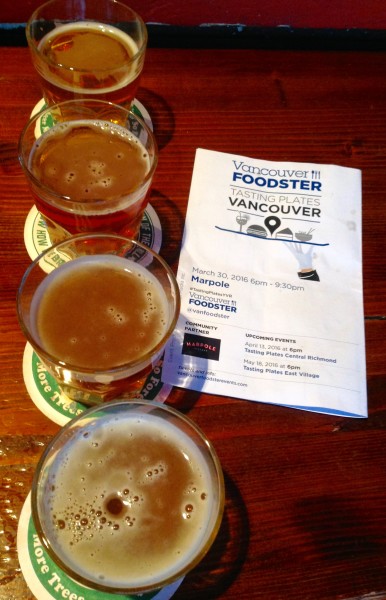 How's that for a lovely evening out? I can guarantee that no one went home hungry or thirsty from this event. Vancouver Foodster's Tasting Plates neighbourhood tours are a great way to learn more about the city's different areas, their hidden gems and experience the flavour of neighbourhoods you might have never visited before. Grab a date or a group of friends and check their web site for upcoming events.