12th Annual Music Monday
Students from across Metro Vancouver will perform as part of national call-to-action in support of music education
An ensemble of Metro Vancouver elementary and secondary students will give a free public concert, May 2, 10am at Robson Square, as part of the 12th annual Music Monday, a cross-Canada event to raise awareness for music education. Dr. Robert Taylor and Dr. Jonathan Girard from the University of British Columbia School of Music will conduct the mass performance with Canadian children's singer and JUNO award-winning artist, Charlotte Diamond, emceeing the event.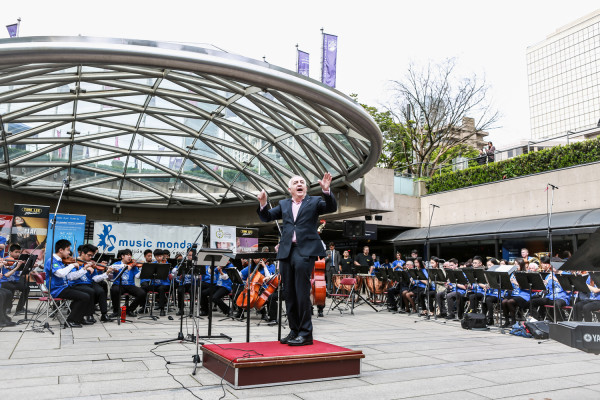 More than 200 young musicians from Vancouver, Delta, Coquitlam, New Westminster, and North Vancouver will together be joined by members of the award-winning Vancouver Bach Choir, as well as the Royal Canadian Artillery's Band of the 15th Field Regiment, and the Vancouver Fire and Rescue Service band. The concert event will begin at 10am with all groups and students performing the Music Monday anthem, We are One. The theme song selected following a nationwide competition in 2014 was written by then 16-year-old Connor Ross of Ontario.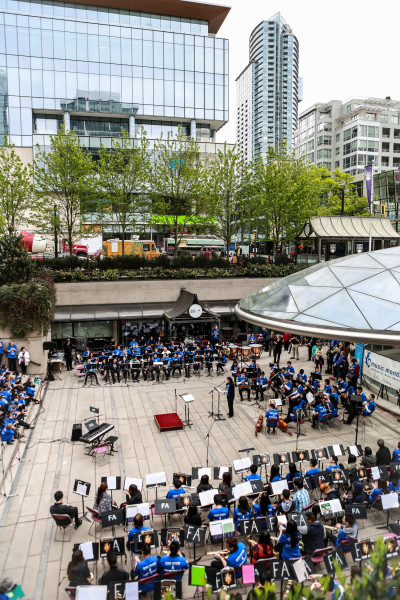 Launched in 2005 by The Coalition for Music Education, Music Monday is the world's largest single event dedicated to promoting music in schools. Music Monday is presented by the Coalition for Music Education in Canada, and sponsored by Tom Lee Music, Long & McQuade, Coastal Jazz and Blues Society, British Columbia Music Educators Association, Vancouver Opera, and the Vancouver Symphony Orchestra.
About The Coalition for Music Education in British Columbia (cmebc.org)
The Coalition for Music Education in British Columbia (CMEBC) is a registered non-profit society made up of parents, educators, arts organizations, and supporters from across the province, whose mission is to protect, promote, and advance music education in B.C.
LISTING INFORMATION
CMEBC in partnership with
The Coalition for Music Education in Canada presents 
Music Monday – A Public Concert
Date:
Monday, May 2, 2016 at 10am
Ticket prices:
Free of Charge
Address:
Robson Square
800 Robson Street, Vancouver
Website:
Feature image:
Singers from Richard McBride Elementary
Photo credit William Luk