Ah, the Loire Valley of France. What comes to mind? Pictures of magnificent Chateaux and stunning gardens reflecting times of grandeur, and wine, so much wine, sparkling, white, rosé and red; the Loire has it all.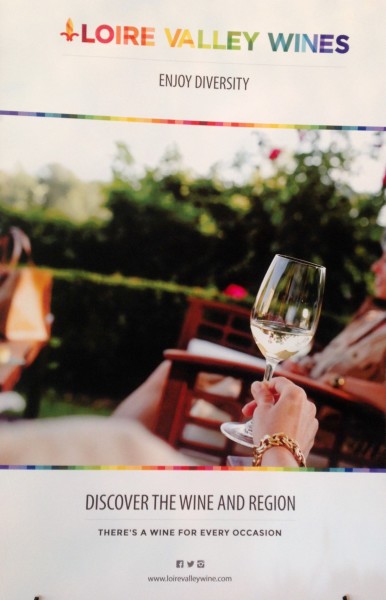 I was delighted to be invited to lunch at Earls at in Yaletown to attend a session presented by the Wine Diva, Daenna van Mulligen. What a lovely way to learn more about the wines of the Loire Valley.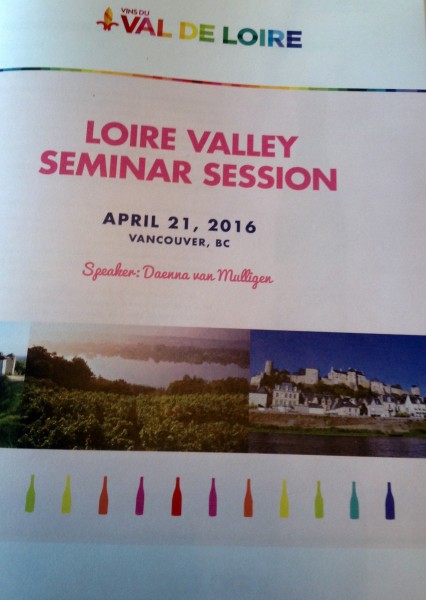 Daenna began with a short presentation about the region. Here are some of her key points:
There are 10 main wine producing regions in France
The Loire is known as the "garden of France"
stunning Chateaux and gardens
Holiday region for the French court
Loire Valley UNESCO site largest area in France
Atlantic and the river influence the area with the ocean influencing less the further to the east
wines primarily single varietal
diversity of soils and climates = diversity of wines
Loire 3rd largest region
top producer of AOC white wines
2nd largest producer of rosés
48 000 ha
79 appelations
Many soil types, much change west to east, varieties change as well – melon, muscadet, / cabernet franc, chenin blanc, gamay / sauvignon blanc, pinot noir
5 000 growers, many organic and biodynamic
68 million bottles exported to 157 markets
4 unique regions. Moving upriver from the Atlantic, they are:

Nantes – home of Muscadet, crisp and refreshing with minerality and salinity, great with fresh seafood and shellfish
Anjou and Saumur – here you will find many wines such as sweet wines made from chenin blanc, dry chenin blanc, cabernet franc and off-dry Rosé d'Anjou.
Touraine – Vouvray, made from chenin blanc and Chinon (cabernet franc), excellent examples of sauvignon blanc, gamay and malbec (locally known as côt)
Centre-Loire – sauvignon blanc and of Sancerre, reds and rosé from pinot noir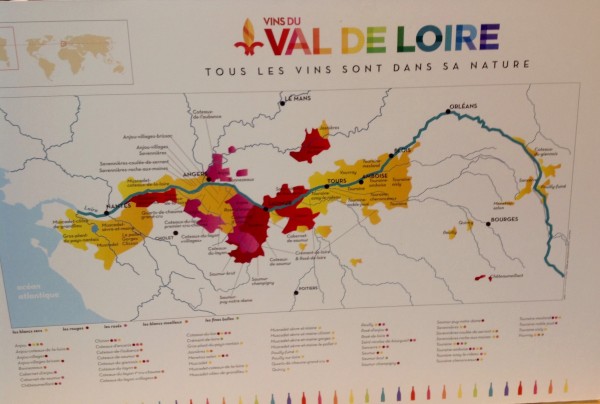 Daenna then led the group through a tasting of ten wines, representing a small sampling of the diverse offerings of this huge wine region. While doing so we were served a lovely four-course meal designed to pair with these food friendly wines.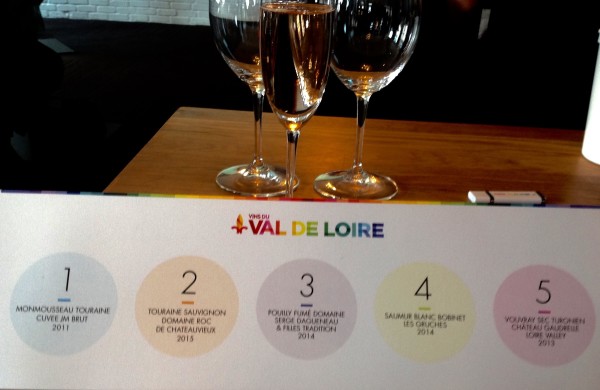 We began with Monmousseau Touraine Cuvee JM Brut 2011 ($23.99 – available at BCLDB). 100% Chenin Blanc, traditional method, aged 24 – 36 months, aromatic fruit, clean, fresh, pleasing varietal flavours.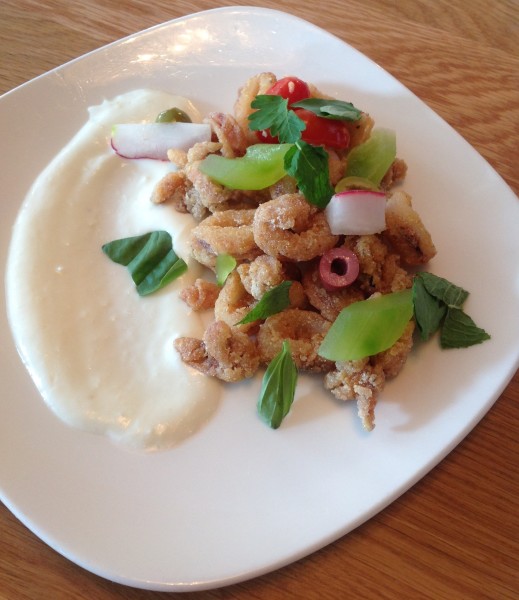 Touraine Sauvignon Domaine Roc De Chateauvieux 2015 ($17.49- available at BCLDB). 100% Sauvignon Blanc. I really enjoyed this wine. Dry and refreshing, gooseberry, passion fruit, floral notes, citrus. Serve with seafood or goat cheese.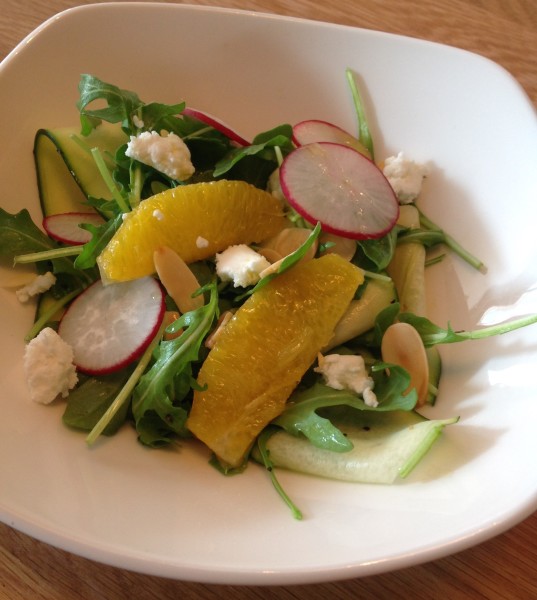 Pouilly Fume Domaine Serge Dagueneau & Filles Tradition 2014 ($31.99-available at BCLDB). 100% Sauvignon Blanc. This wine improved significantly as the nose opened up. Tropical fruit, citrus, smoky, minerality, black currant, crisp. Pair with roast chicken, seafood, shellfish and tart white cheeses.
Saumur Blanc Bobinet Les Gruches 2014 ($37.99- available at Kits Wine Cellar)
Vouvray Sec Turonien Chateau Gaudrelle Loire Valley 2013 ($28.00- available at Select Private Retailers)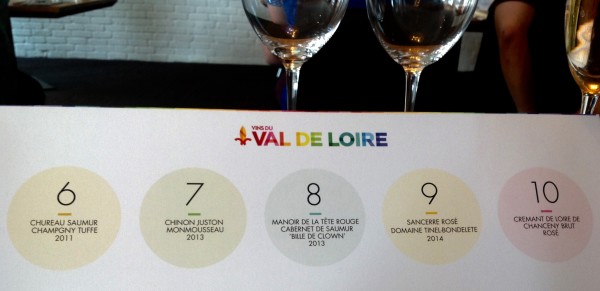 Hureau Saumur Champigny Tuffe 2011 ($29.60- available at Liberty Wine Merchants)
Chinon Juston Monmousseau 2013 ($24.00- available at Select Private Retailers)
Sancerre Rose Domaine Tinel-Bondelete 2014 ($28.40- available at Liberty Wine Merchants)
Manoir De La Tete Rouge Cabernet De Saumur "Bille De Clown" 2013 ($31.99- available at Kits Wine Cellar)
Cremant De Loire De Chanceny Brut Rose ($25.00- available at BCLDB)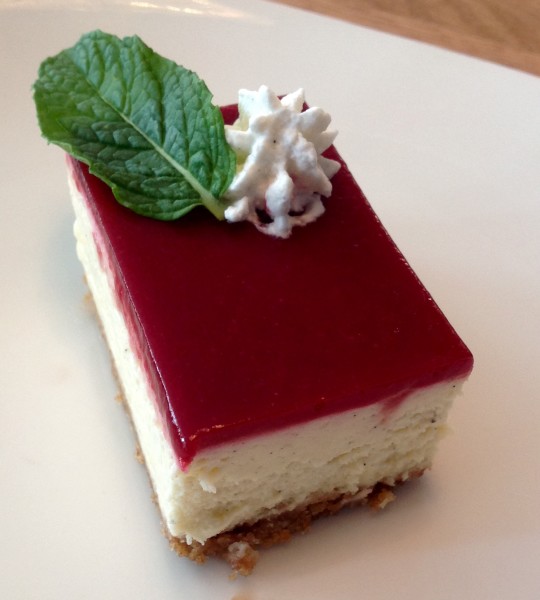 Vive la France!