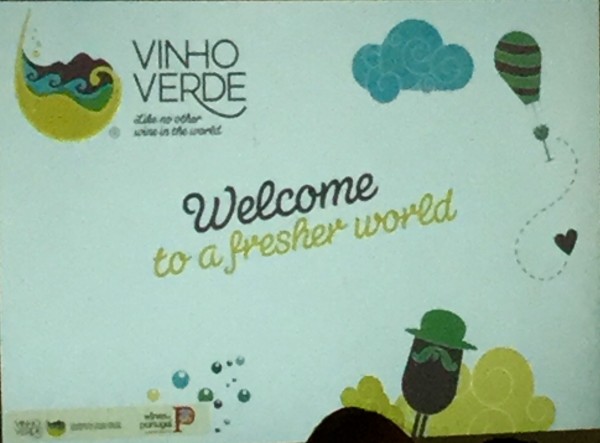 Vinho Verde is one of the most popular white wines in Portugal. These wines from north-western corner of the country are not complicated wines; they are everyday affordable wines that are crisp, light and refreshing, often with a touch of spritz, that are perfect with just about anything you are going to serve on a hot sunny summer day.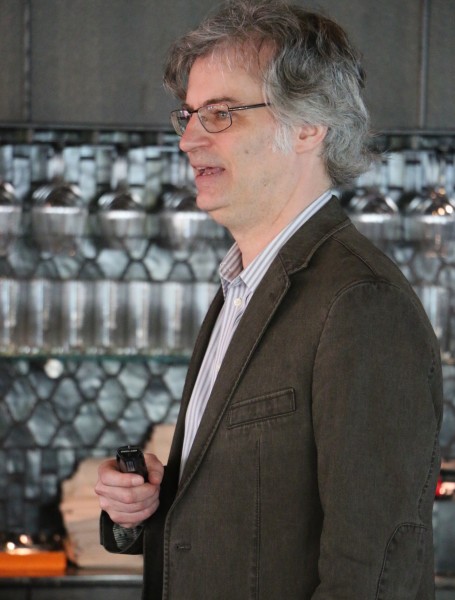 Iain Philip, Senior Wine Instructor at the Art Institute in Vancouver, recently led a group of wine trade and media people gathered at Vij's restaurant, through a session on Vinho Verde. His first tip was, "If you want to say it the Portuguese way don't pronounce the final 'e'."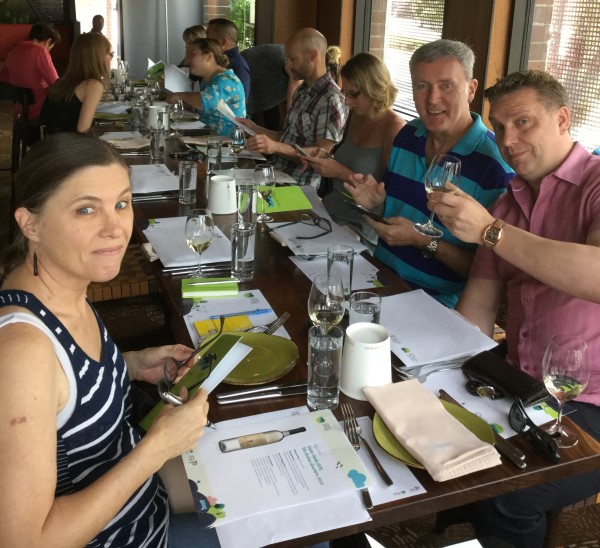 Portugal has a wine history that goes back more than 2000 years to the times of the Romans. It is home to 29 quality wine regions, some of which, like the appellation system of the Douro region, were created nearly two hundred years before France began to define their regions. Vinho Verde was one of the first regions to export their wines, especially to England, in the early 1700s.
Portugal was the first country to demarcate their wine regions, with the Douro defined in 1756. Vinho Verde was the second region to receive D.O.C. in 1902 (some sources say 1906, others 1908) and the Commission of Viticulture for the Region of Vinho Verde was formed in 1926 to ensure quality standards.
The name Vinho Verde, meaning green wine, actually refers to the region, which is known for its green hills, which remain lush, even in the heat of summer when the rest of the country turns brown.
The region also makes red and rosé wines, but in much smaller quantity and they tend to be strictly for the domestic market as the reds, which are tart and tannic with deep intensity, are hard to appreciated without the appropriate accompanying food. More than half of the wine produced here is for the domestic market. Vinho Verde has about six times all the vineyard acreage in BC combined, with 19000 growers, 600 bottlers and 2000 brands. It is home to 45 of Portugal's 250 indigenous grape varieties. Most of the wine made these days is white (85%).
Vinho Verde is the largest DOC in Portugal – bounded by the Minho River and the Spanish border on the north, the Atlantic Ocean on the west, the Douro River and several mountain ranges to the south and the Peneda Mountains to the east. This mountain pocket separates the region from the rest of the country, which has a more Mediterranean climate. Here, the winter is comparatively cold and with about as much rain as Vancouver typically gets, with summers quite warm and dry. The soil is primarily granite with a thin covering of topsoil, which accounts for the low vigour of the vines.
Most Vinho Verde wines are blends. They can be made from as many as 25 different grapes, though the best tend to be made from the following six varietals – alvarinho, loureira, pederna (arinto), azal, avesso and trajadura. These wines are young and fresh and are meant to be drunk within two years of being bottled, though there are some that maintain they can age quite nicely. The slight fizziness sometimes found in these wines is the result of a small dose of carbon dioxide added at bottling. Very few are barrel fermented. Wines with a geographic designation are superior to those without, so look for wines that say "Vinho Verde".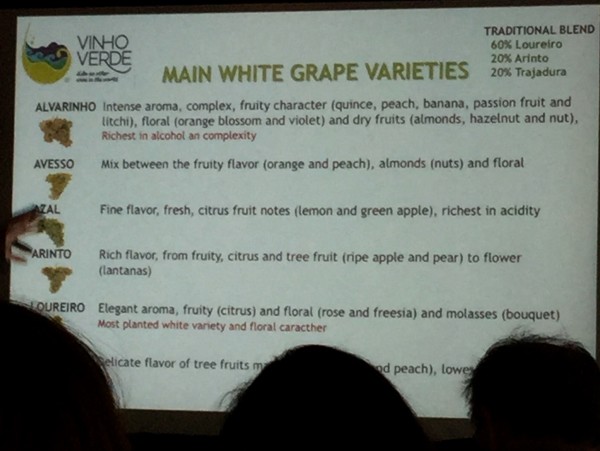 The region has seen a steady growth in exports from 2003 – 2015, with Canada being one of its top five markets. Exports used to go mainly to Portuguese speaking countries such as Angola and Macao, however, now much of it flows to the US and Germany.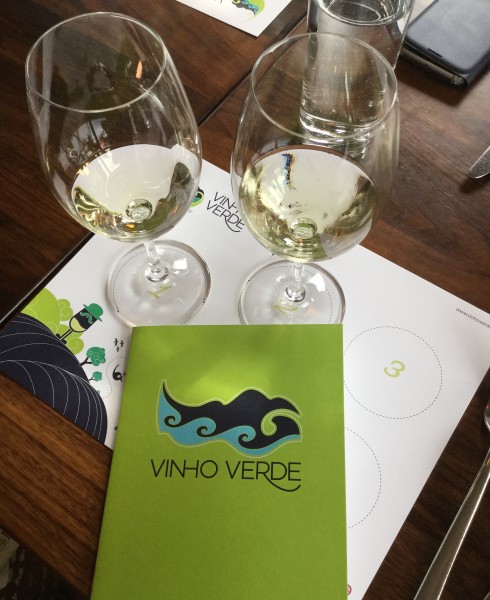 We tasted the following wines:
(Unfortunately, most of these are currently not available in BC.)
Via Latina Loureiro 2015
100% Loureiro. Crisp and refreshing with, green apple with floral notes. The slight citrus acid bite makes it a very food friendly wine. Pair with seafood (perfect with Calamari) or white-sauced pastas.
Quinta da Aveleda 2014
A blend of Loureiro and Alvarinho. Crisp and refreshing with more flavour and slightly higher acidity and a longer finish than the previous wine. A good match for seafood salads, goat's cheese, roast chicken or turkey.
Qunita de Azevedo 2014
95% Loureiro and 5% Pederna. 10.5% ABV. Better-balanced and riper flavours – floral, citrus and minerality. Serve this one with fish, shellfish (steamed clams perhaps) seafood or light luncheons such as crab salad.
Pluma Alvarinho 2015
100% Alvarinho. Passion fruit and floral notes. Pair as you would a crisp Sauvignon Blanc.
Do Marques Arinto 2015
100% Arinto. Aromatic with citrus and tropical fruit. Well balanced. Match this one with fish, white meats or seafood.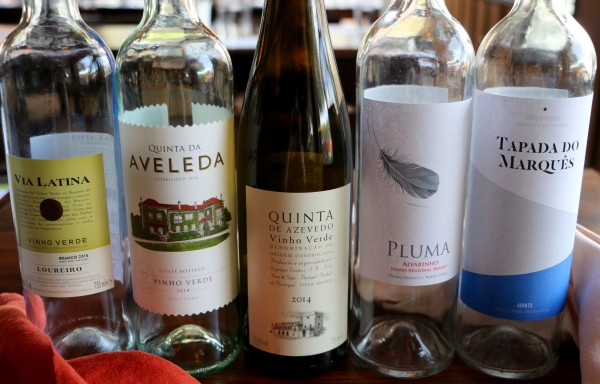 Vinho Verde wines are light, at only 8 – 11.5% ABV. The lower alcohol levels, combined with racy acidity, make them a great match for spicy foods, which is why Vij's was the perfect venue for this event.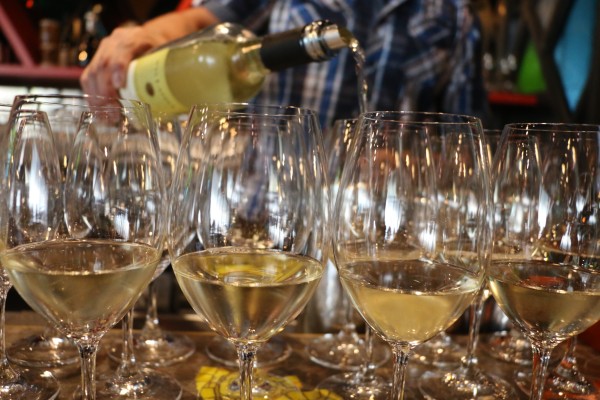 Dished served were:
Punjabi Heart attack – cashews, cheese, chillies, cream and ghee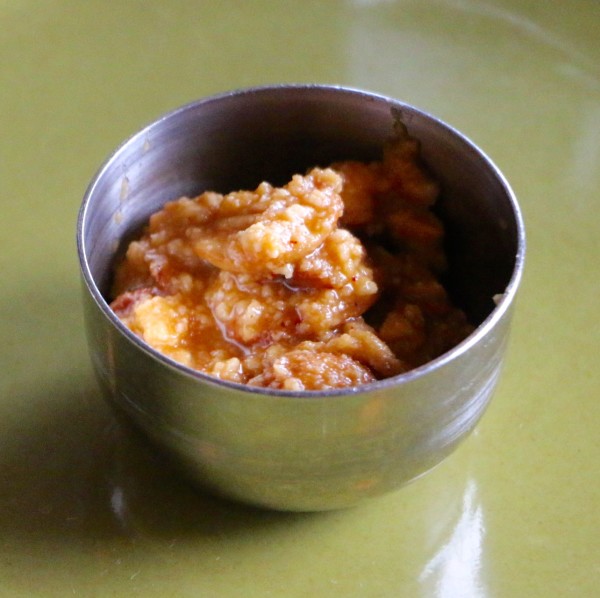 Stewed Coconut Curry vegetables with rice and naan.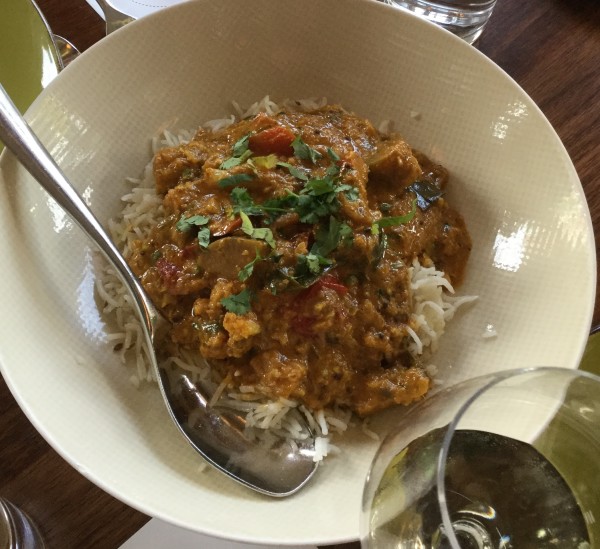 Grilled Sablefish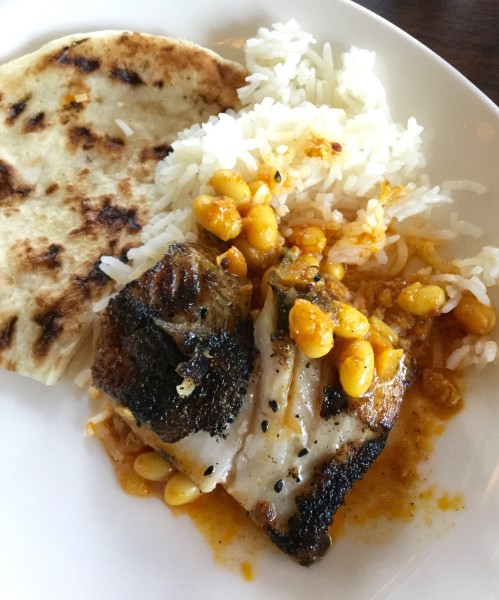 Almond Rice Pudding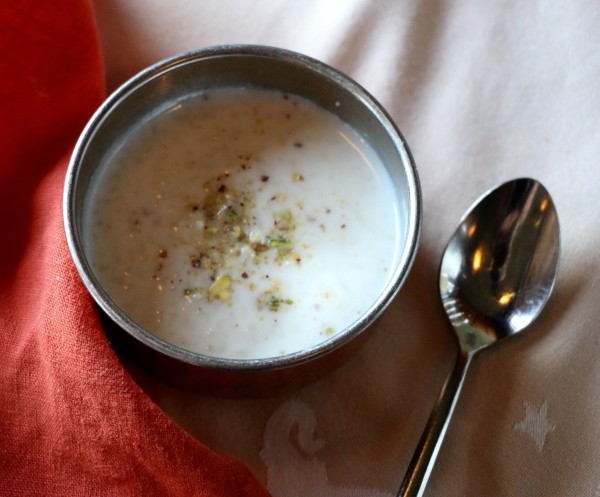 These dishes helped the wines show off all their very best qualities. So whether you are fan of Indian cuisine, west coast seafood or grilled chicken or pork, grab yourself one of these affordable refreshing wines to serve with it.
Saúde!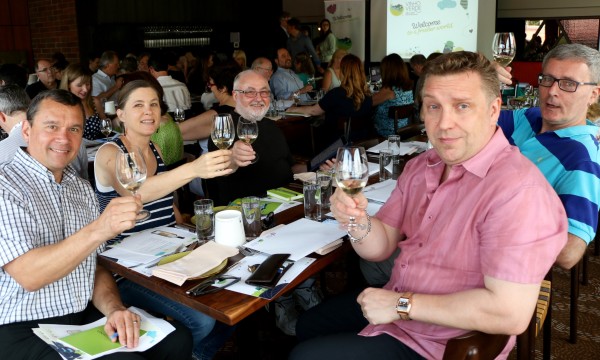 (The following photos give you a sneak peek of Vij's new rooftop patio and menu – just in time for summer.)