Vancouver's Oyama Sausage Co. has teamed up with Long Table Distillery to make three exciting new products.  For a limited time, the Granville Island favourite will offer gin-glazed ham, gin chorizo sausage, and olive-gin saucisson sec made with premium handcrafted London Dry Gin from Long Table.  Think of it as a new way to enjoy cocktail hour – without the glass.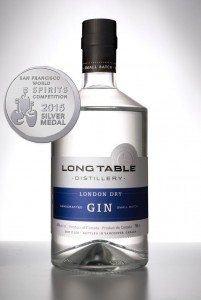 Vancouver is in the middle of its 2-week-long Ginapalooza festival, which offers cocktail lovers gin-based drinks at a variety of venues around the city.  Oyama's limited-time offerings provide another great way to enjoy the flavourful spirit.  Oyama proprietor John van der Lieck experimented with various combinations, and consulted with Long Table Co-Founder and Master Distiller Charles Tremewen, to determine which flavours worked best together, before coming up with the new gin-glazed ham, gin chorizo sausage, and olive-gin saucisson sec (a type of French dry-cured sausage).  Van der Lieck and Tremewen share an enthusiasm for and commitment to using local ingredients whenever possible:  Oyama actively cultivates relationships with BC suppliers, and all of Long Table's spirits are made using 100% Canadian grains.  The new products are great examples of amazing cuisine made using locally grown and raised ingredients.  So raise a glass – and a slice – to gin at your next Sunday brunch, BBQ, or picnic!
Oyama Sausage Co.
1689 Johnston Street #17, Granville Island Public Market, Vancouver
Monday to Sunday 8:30am – 7:00pm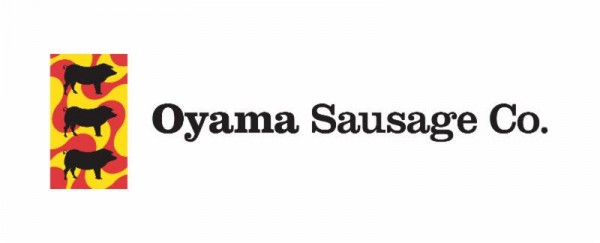 About Oyama Sausage Co.:  John and Christine van der Lieck opened Oyama Sausage Co. in 2001.  Located in Granville Island's Public Market, the shop carries a wide selection of fresh sausages and handmade pâtés, as well as cured salamis and hams.  John, whose ancestry includes five generations of Dutch and German charcuterie makers, has cultivated partnerships with local farmers and suppliers to ensure he works with only the best ingredients.  He experiments with fusions between traditional charcuterie (including recipes that have been in his family for generations) and international cuisine, drawing from the rich diversity of food cultures in Vancouver to create modern and exciting flavour combinations that reflect the multicultural mosaic of the city.
Follow Oyama on Facebook and Twitter.

About Long Table Distillery:  Located downtown on Hornby Street, Long Table Distillery is Vancouver's first micro-distillery.  It handcrafts small batches of premium-quality gins, vodkas and seasonal spirits made from 100% Canadian grains.  Its London Dry Gin also includes eight carefully selected aromatic botanicals, and has made quite a splash in the world of spirits, topping the Best Gin category at the Vancouver International Spirits Competition (2016) and winning a Silver medal at the World Spirits Competition (2015).
http://longtabledistillery.com/