Whistler Search and Rescue Society
(WSAR) will hold their seventeenth annual gourmet dinner and auction, "Wine'd Up", on Saturday, October 15th, 2016.  Tickets go on sale on September 1st.

Attendees at this popular event will enjoy an evening of outstanding cuisine prepared by five of Whistler's renowned chefs. The five-course dinner will be paired with wines from California including selections from Lake Sonoma Winery. The evening is generously supported by the winery and the United States Consulate and will help fund the critically important work of Whistler's Search and Rescue organization.
"Wine'd Up is the single largest source of revenue for our very busy volunteer team," says Brad Sills, President of WSAR. "Wine'd Up" is the only local event that raises needed funds to support our team of volunteers who donate their time and skills to assist in search and rescue functions in the greater Whistler area. Each year, our search and rescue missions help save many lives throughout the seasons. Whistler Search & Rescue, a non-profit organization, is an invaluable resource to the RCMP, the community and the people and visitors it serves."
Cuisine from these five chefs will be paired with the following premium wines:
*            Steve Bjormark, Executive Events Chef, Whistler Blackcomb
                                – Lake Sonoma Winery 2013 Sonoma Valley Sauvignon Blanc
*            James Walt, Executive Chef, Araxi Restaurant + Bar
                                – Lake Sonoma Winery 2013 Russian River Valley Chardonnay
*            Dean Hossack, Executive Chef, Nita Lake Lodge
                                – Lake Sonoma Winery 2013 Sonoma Coast Pinot Noir
*            Eren Guryel, Executive Chef, Four Seasons Resort & Residences
– Lake Sonoma Winery 2014 Alexander Valley Cabernet Sauvignon
*            Jimmy Young, Sous Chef, Whistler Cooks Catering
                                – Lake Sonoma Winery 2012 Dry Creek Valley Zinfandel
In addition to great food and wine, guests will enjoy live and silent auctions throughout the evening; the auctions will be loaded with exciting items generously donated by businesses, artists and individuals in Whistler and throughout B.C. Recommended attire for the evening is smart casual/smart western.
Whistler Search and Rescue Society's 17th Annual "Wine'd Up" 
Gourmet Dinner & Auction
Saturday, October 15, 2016
Dusty's Bar & Grill, Whistler Creekside
Reception & Hors D'Oeuvres 6:30 pm
Tickets $170 + GST – on sale September 1st
For tickets call Whistler Blackcomb at 1-800 766 0449 ext. 2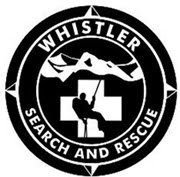 About Whistler Search & Rescue: Founded in 1973, the Whistler Search and Rescue Society is a registered charitable organization in the province of British Columbia, Canada. Its primary function is that of a community resource to assist the Royal Canadian Mounted Police in a variety of search and rescue functions. They utilize helicopter rescue in most cases, and are equipped with helicopter long-line, high angle rope, swiftwater and mountain rescue equipment.
Follow Wine'd Up on Facebook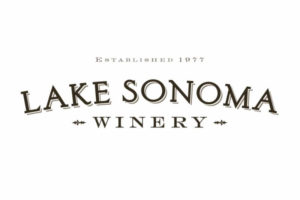 About Lake Sonoma Winery: Lake Sonoma Winery was first established in 1977 at the base of the beautiful and scenic Lake Sonoma in Healdsburg, California. The husband and wife team who founded the winery, Bob & Mary Lou Polson, focused on crafting small lots that celebrate the different regions of Sonoma County. In 2012, the Stewart Family, a third-generation West Coast wine family, gained ownership of the Lake Sonoma Winery portfolio. The Stewart's brought along with them a longstanding history in appellation-driven, luxury winemaking. Today, Lake Sonoma Winery continues the practices our founding families-quality winemaking, focusing on small-lot wines of place. We warmly welcome you to experience our portfolio and Sonoma's best!