District 13 presents CATCHING FIRE: THE MUSICAL by Mark Vandenberg September 23 – October 1, 2016
District 13 presents Catching Fire: The Musical by Mark Vandenberg. In this hilarious pop culture parody sequel to last year's smash hit Hunger Games: The Musical, Katniss Everdeen continues to defy the Captiol, play with Peeta's heart and belt out songs in the style of Miley Cyrus and Ariana Grande.
Playing September 23 – October 1 Performances at Studio 1398 (Granville Island).
For tickets ($20 + service fee) visit www.brownpapertickets.com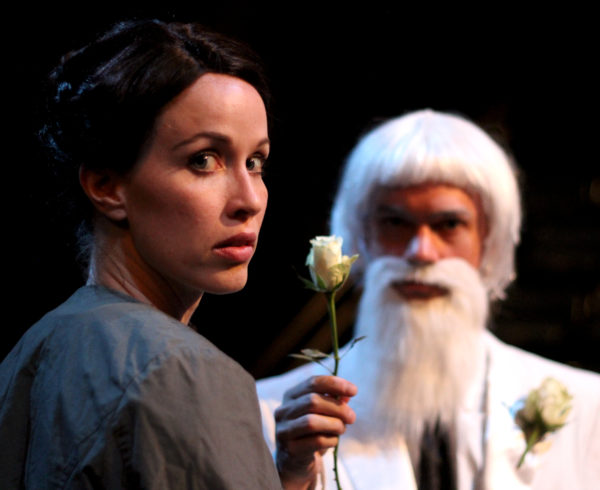 Catching Fire: The Musical is pop culture parody sequel of Suzanne Collins action-packed novel and feature film. Along with skewering the plot, character and themes from the original story, the musical is packed with upbeat mainstream pop songs with new creative lyrics. We have assembled almost the entire cast back for another go around. Hunger Games: The Musical was a huge success at Vancouver's
Fringe Festival in 2015; it had consistently sold-out shows and was one of the hottest tickets in town.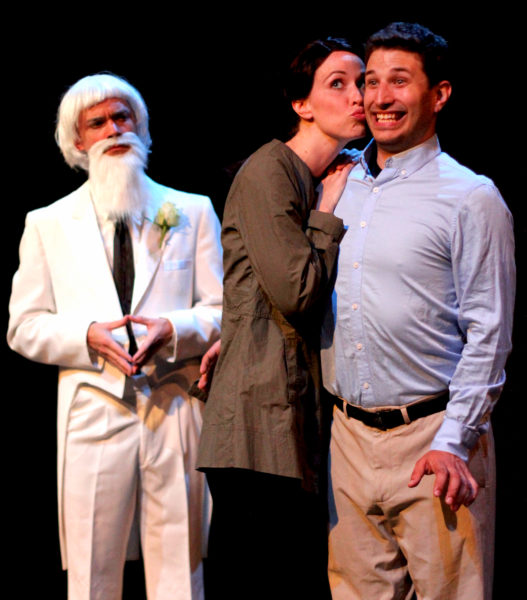 Here are some of the reviews from last year's production:
"The puns, barbs and self-referential jokes come so quickly, you might want to see it a second time.
Four out of five stars" Shawn Conner | Vancouver Sun
"Hunger Games fans will love the District 13 Presents parody and those that found the movies vapid will love it even more." Vancouver Presents!
"This troupe can sing and move, and when they all sang and moved together they produced a great harmonious sound and presence! The fun was palpable, even for a geezer like me." Keith Wilkinson | Plank Magazine
"Everyone wins in Hunger Games: The Musical. There are so many things to love about this show. One is the ensemble. Playing multiple characters, each one got their chance to shine." Eric Darryl | The Real/Darryl Blog
"Epic Fringe romp. Volunteer as tribute for this show." Daniel Chai | Local Comedian
"There aren't enough superlatives to describe Hunger Games: The Musical." Victoria Jones | Children's Author
Artistic Team: Produced, Written & Directed by Mark Vandenberg. Co-Produced by Frank Nickel.
Musical Direction by Rick Colhoun and Oker Chen. Choreography by Rebecca Piplica and Andrea
Loewen. Production Design by Zac Shymka Stage Management by Julia Lank
Featuring: Jennifer Pielak, Riley Qualtieri, Richard Meen, Morgan Churla, Matthew Simmons,
Rebecca Piplica, Ryan Scramstad, Cecilia Rahoerason, Lisa Penz, Amy Dauer, Munish Sharma and Oker Chen
Studio 1398 | 1398 Cartwright Street, Granville Island | September 23 – October 1, 2016
Full Run: Sept. 23, 24, 28, 29, 30, Oct. 1 at 8pm
Sept. 25, Oct 1 at 2pm
Tickets: $20 + service fee | Brown Paper Tickets: www.brownpapertickets.com
District 13 Presents Online:
f: facebook.com/D13Presents t: @D13Presents i: @D13Presents