PROFIT Magazine and Canadian Business rank Famoso Neapolitan Pizzeria among their 28th annual list of Canada's Fastest-Growing Companies
Famoso Neapolitan Pizzeria, based in Vancouver, British Columbia, was today ranked No. 105 on the 28th PROFIT 500, the definitive list of Canada's Fastest-Growing Companies, ranked annually by PROFIT Magazine and Canadian Business. The PROFIT 500 ranks Canadian business by their five-year revenue growth.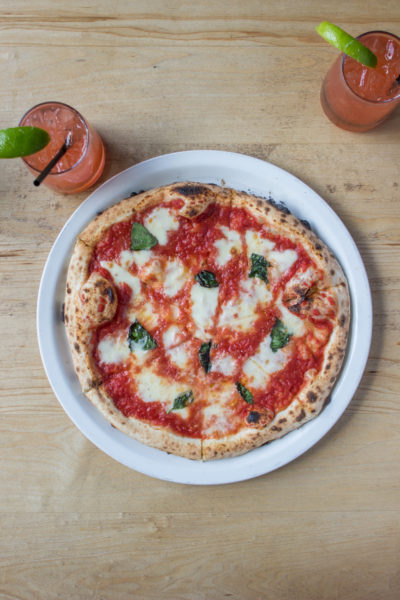 Famoso Neapolitan Pizzeria made the 2016 PROFIT 500 with a five-year revenue growth of 680% and its ranking on this year's list speaks to the company's steady growth and expansion in the marketplace, with 28 locations throughout Western Canada and in Ontario.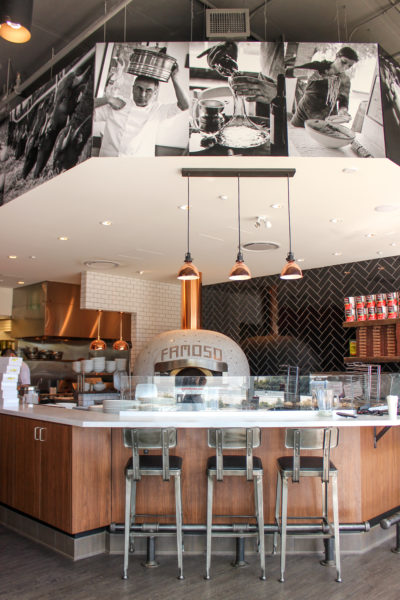 "Companies become a part of the PROFIT 500 through innovative thinking, smart strategy and sheer grit," says James Cowan, Editor-in-chief of PROFIT and Canadian Business. "These firms demonstrate what Canadian entrepreneurs can achieve, both at home and across the globe."
Famoso continues to be committed to bringing the art of authentic Neapolitan pizza to Canada, with a focus on using fresh, locally sourced ingredients wherever possible.  Adapting and evolving with trends and market expectations to stay relevant in the hearts and minds of team members and consumers alike also remain a priority for the Famoso team.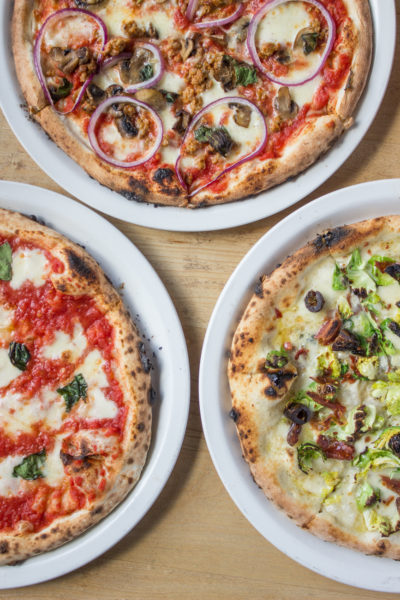 "We are so honoured and proud to be included in this year's PROFIT 500 ranking," says Famoso Neapolitan Pizzeria CEO and co-founder Justin Lussier. "This achievement is a testament to the hard work and dedication of the entire Famoso family, from our team members to our loyal customers. Since our first trip to Naples in 2005, we've focused on bringing the city's vibrant culture – and of course authentic Neapolitan pizzas – to our restaurants, and we stick by that mission through our food and drink in the local communities in which we have a presence."
Famoso brings its signature warm, inviting, fun and vibrant atmosphere to communities throughout British Columbia, Alberta, Saskatchewan and Ontario. With at least three locations set to open across Canada in the next year, Famoso invites Canadians to join the 'Famoso Family,' as they take major pride in creating a memorable and lasting experience the keeps guests coming back for more.

About Famoso Neapolitan Pizzeria
Famoso is the neighbourhood pizzeria where you'll find a fun and vibrant atmosphere any day of the week. It's where great food and good friends make the perfect ingredients for a memorable night. Inspired by the energy of an authentic pizzeria in Naples, Italy, at Famoso you'll find the delicious tastes of fresh, pizzaiolo-tossed pizzas and signature Italian dishes served with a perfect selection of wine, craft beer and cocktails. Visit Famoso online at www.famoso.ca.
About PROFIT and PROFITguide.com
PROFIT: Your Guide to Business Success is Canada's preeminent media brand dedicated to the management issues and opportunities facing small and mid-sized businesses. For 34 years, Canadian entrepreneurs across a vast array of economic sectors have remained loyal to PROFIT because it's a timely and reliable source of actionable information that helps them achieve business success and get the recognition they deserve for generating positive economic and social change. Visit PROFIT online at PROFITguide.com.
About Canadian Business
Founded in 1928, Canadian Business is the longest-serving, best-selling and most-trusted business publication in the country. With a total brand readership of more than 1.1 million, it is the country's premier media brand for executives and senior business leaders. It fuels the success of Canada's business elite with a focus on the things that matter most: leadership, innovation, business strategy and management tactics. We provide concrete examples of business achievement, thought-provoking analysis and compelling storytelling, all in an elegant package with bold graphics and great photography. Canadian Business—what leadership looks like.