Winter at Road 13 Vineyards Features an Advent Calendar, Magnums of Sparkling Chenin and a Festive Line up of South Okanagan Celebrations
Road 13 is offering a short cut to the wine lover's heart this holiday season with a magnum of their beloved Sparkling Chenin Blanc and an advent calendar featuring a hand-wrapped selection of the Luckhurst family's favourite treats. Road 13 Vineyard's 12 Days of Christmas will begin on December 13 with a dozen days of delight counting down Santa's arrival.
12 Days of Road 13 Vineyards Goodies  
Advent calendars can be ordered online or by calling 250.498.8330 between now and December 5 to guarantee delivery.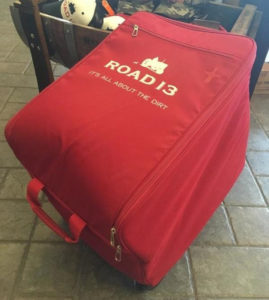 Upgrade your Road 13 Advent Calendar for an additional $75 to include the Road 13 Wine Check – a safe and convenient way to transport up to 12 bottles of wine. Shipping is free to addresses in British Columbia and Alberta or just $20 to other major centres in Canada. Each calendar features a mix of red and white wines.*
Snap, Tag and Share to Win an Advent Calendar Gift Basket 
Road 13 will be giving away an advent calendar gift basket, valued at $380 to one lucky social media follower. Follow, snap, tag and share a photo of Road 13 Vineyards wines being enjoyed on Facebook, Twitter or Instagram with @road13vineyards and #Road13Rocks now through December 3 to be entered to win. Entries can also be made through Woobox. Winner will be announced on Road 13 Vineyards Facebook, Twitter and Instagram accounts on December 5. Contest rules can be found here.
Go Big with a Magnum of Sparkling Chenin Blanc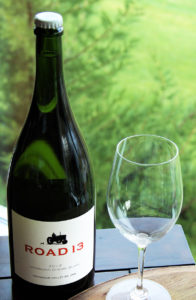 At $100 each, magnums of Road 13's 2012 Sparkling Chenin are up for any, and every, festive occasion. This super-sized sparkler took home a Platinum Award at the 2016 BC Wine Awards and would be a welcome guest at every holiday table. The magnum can be widely shipped for an additional fee. Call the winery directly to purchase at 250.498.8330.
Give or Receive 12 MONTHS of Wine
Give the gift that keeps on giving all year round. The Road 13 Vineyard Club 13 Wine Club offers members three annual shipments of six bottles each,  in March, July and November. The Luckhurst family selects three of their favourites seasonal wines for each shipment and sends members two bottles of each. Not a member yet? Click here for a list of discounts and benefits.
Winter in Wine Country 
Road 13 Vineyards is getting in the spirit by once again participating in the Winter in Wine Country festival, happening November 25 through December 4. At the vineyard, visitors will find holiday specials on merchandise, perfect for stuffing stockings, and wine tastings that include a sneak peak of the 2016 vintage. In addition, guests who make a donation to the Oliver Food Bank will enjoy a ten percent discount on their wine purchase.
There are many festive events for guests to participate in, and around, the Oliver-Osoyoos area during the festival, including the Oliver Community Light up and Fireworks, Osoyoos Community Light up and Parade, and the Oliver-Osoyoos Festival of Trees.
*No Substitutions 
About Road 13 Vineyards: 
Road 13 Vineyards is a family owned and operated winery located on the Golden Mile Bench in Oliver, BC. The winery has a short yet colourful past and continually receives ongoing critical acclaim for making white, red and rosé varietals that are a quintessential expression of Okanagan Valley terroir. Accolades continue to pour in for Road 13 Vineyards who claim the success is "All About the Dirt." In 2016, Road 13 Vineyards took third place in Wine Align's National Wine Awards having maintained a spot in Wine Align's top 10 for the past eight years.
In addition to the award-winning wines, Road 13 Vineyards is a destination in itself, offering guests two unique experiences: feature tastings in the "Castle," or a more leisurely tasting of the entire Road 13 wine portfolio in the Executive Lounge. Visitors are encouraged to stay a while and bring a picnic whilst enjoy the stunning views of the Oliver- Osoyoos Wine Country.
For more information visit road13vineyards.com or visit socially on Facebook, Twitter and Instagram.