Art Exhibition with Joanne Hastie, Carol McQuaid, Danaca Ackerson Paintings and Prints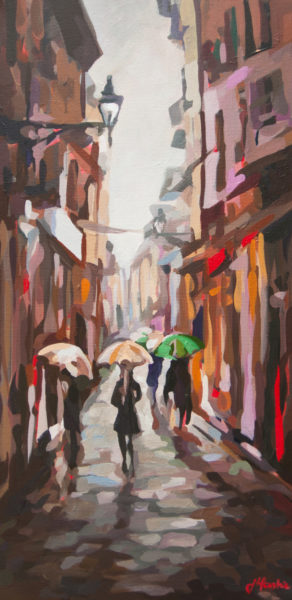 In popular literature and film over the last one hundred years from E. M. Forester's Room with a View to Frances Mayes', Under the Tuscan Sun, and most recently Elizabeth Gilbert's, Eat, Pray, Love, there is an enduring and pervading notion that travel to Italy for women is transformative, life changing, and cathartic. Italy is viewed from the same lens as Shakespeare's green world, a fantastical place where a woman's logic and inhibitions can be stripped away and she can become, finally and completely, herself. This exhibition examines the art work of three women artists who traveled to Italy, in most cases for the first time. We ask what is the effect of Italian travel on these women?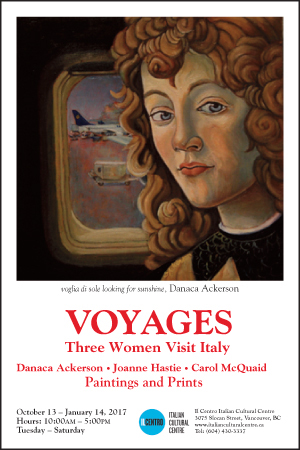 Il Museo at the Italian Cultural Centre
3075 Slocan St.
V5M 3E4
www.italianculturalcentre.ca
Museum Hours: 10- 5
Tuesday to Saturday
 For more information contact
Museum Director and Curator: Angela Clarke, Ph.D.