The holiday season comes with it's own unwritten checklist. The last 2-3 months of the year are like a scavenger hunt of activities including: rewatching classic holiday movies, trimming the tree, inevitably breaking an ornament while trimming the tree, and Christmas cookie decorating.
A new gem in Vancouver's up-and-coming Strathcona neighbourhood, The Uncommon Cafe, hosted a series of Cookie Decorating Classes this holiday season to help people in completing their festive to-do lists by opening up their doors after hours for some candy-fueled fun.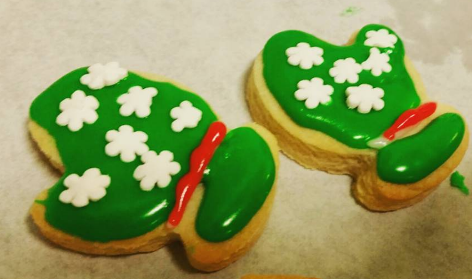 The evening was an opportunity to make a mess, go home with dozens of delicious cookies, and not worry about any of the prep work or doing the dishes afterwards. Who doesn't love an opportunity to bypass the tedious bits and revel in the best parts?
With preselected options of gingerbread, shortbread, thumbprint or sugar cookies; participants arrived to balls of dough awaiting our molding. Candy and chocolate were set out for our use and an assortment of cookie cutters were on hand. After a brief talk welcoming us and giving us the basics of decorating, we delved into our creative processes with The Uncommon Cafe team facilitating as we went.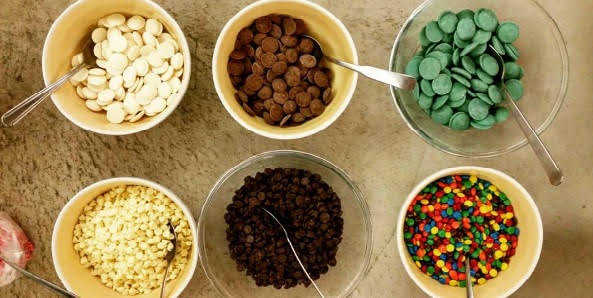 Valentine Kitamura, the cafe's delightful resident baker, demonstrated icing techniques and offered tips on how to make ornate trees, dapper gingerbread men, and perfect candy canes. Kitamura is also the owner/operator of Tartine and Maple, a culinary company who offer cooking classes and catering services.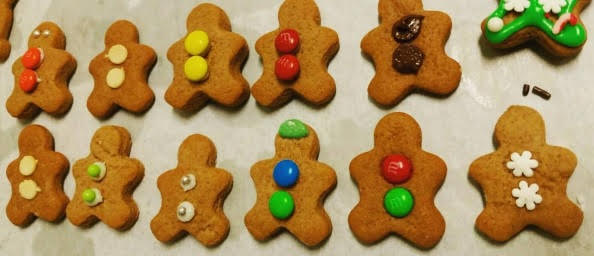 Since opening earlier this year, The Uncommon Cafe has truly lived up to it's name by pursuing a flexible business model that allows room for imaginative ideas, small business partnerships, and out-of-the-ordinary opportunities. Owners Luc and Lisa Leimanis envisioned a community space based around a commissary kitchen; a place where talented individuals can make use of the facility to prepare and feature their products.
By inviting this hive-collective business environment, they've been able to team up with other local companies both to promote goods and services. Since opening they have featured local products such as Standard Kombucha, Whipped Baked Goods, and Mixers and Elixirs drinking vinegars. They've also been incorporated as a stop on Off the Eaten Track walking food tours, who provide unique experiences and showcase some of Vancouver's less-travelled neighbourhoods.
The Uncommon team wanted to make a place that felt communal and homey and they have perfectly set the tone with vintage accents, intriguing art, and of course: delicious home-cooking. Their menu features some fresh, inventive recipes and some that have been passed down as family favourites.  There is definitely a refreshing warmth and hospitality found on this cozy little spot, just across the street from Strathcona's Oppenheimer Park.
While the cookie decorating sessions are over for the time being, there are still plenty of terrific courses going on out of The Uncommon Cafe kitchen, teaching everything from stews to eclairs to full dinner preparations. You still have plenty of opportunity to improve your culinary skills and indulge a bit while you're at it.
The Uncommon Cafe is open for regular business hours Monday through Thursday, 7:30am – 4:00pm and Fridays from 7:30 – 3:00pm.

The Uncommon Cafe
477 Powell Street
Instagram: @theuncommoncafe
Twitter: @uncommoncafeyvr
Tartine and Maple
Instagram: @tartinemaple
Twitter: @tartinemaple
www.tartinemaplecuisine.com