After a soft launch in December Railtown Cafe is in full swing and deservedly very popular with the locals. Located at 968 Howe Street, just off Nelson Street, Railtown Cafe is a welcome addition to the area which previously has not been known as a culinary hot spot. Judging by the crowds that descend at noontime this is definitely the place to grab lunch, either to go or enjoy at your leisure at the communal tables and hitops.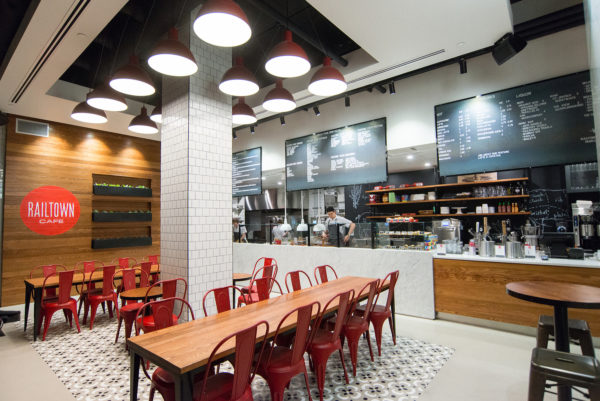 No neophytes to the "good food, fast" scene you can expect to be served fresh, high quality food without the long waits. Many menu items are locally sourced such as the Maple Leaf chicken breast and the local pork just two of the six delicious sandwiches. One of the favourites, their take on the Reuben, features slow roasted, AAA Alberta beef brisket on rye. A variety of sandwich breads are all baked in house.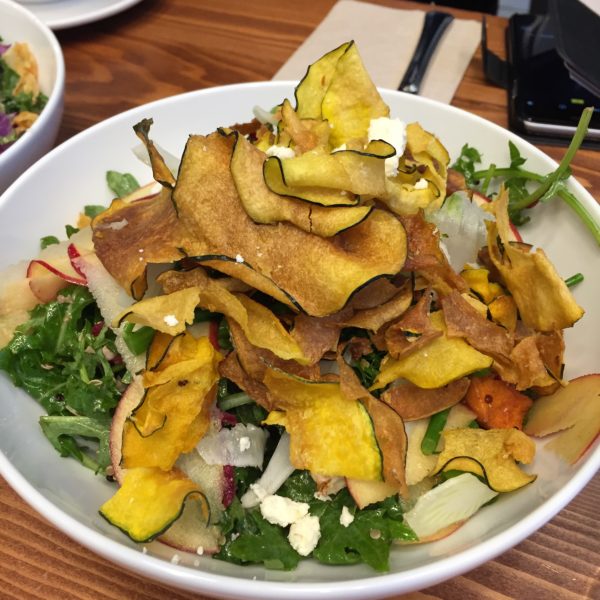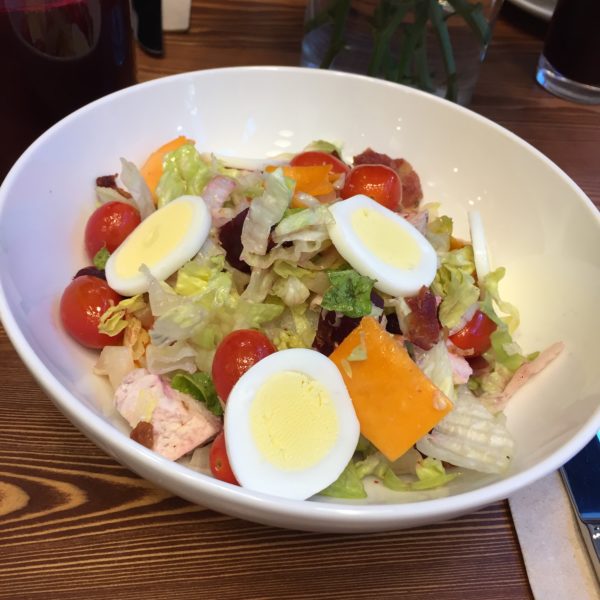 Hard to pick just one menu item that stood out above the others but my personal fave was the Ancient Grain salad with Red Kale and Brussel Sprouts. I sampled almost all of the sandwiches and next time I would definitely go for the Reuben to more than satisfy the hungriest carnivore's appetite.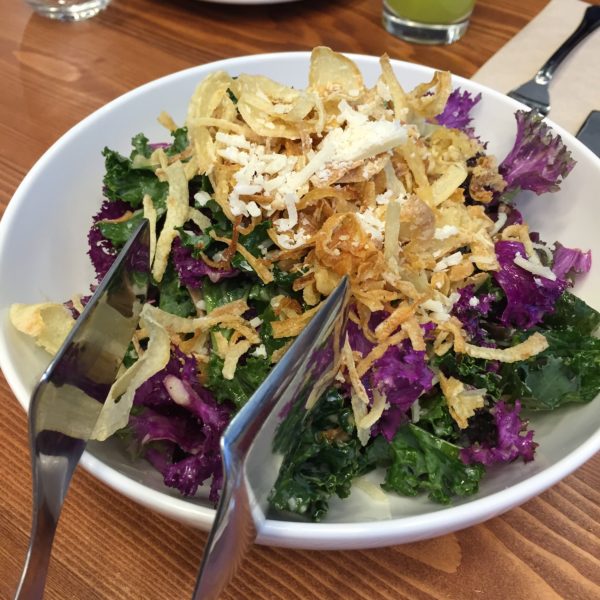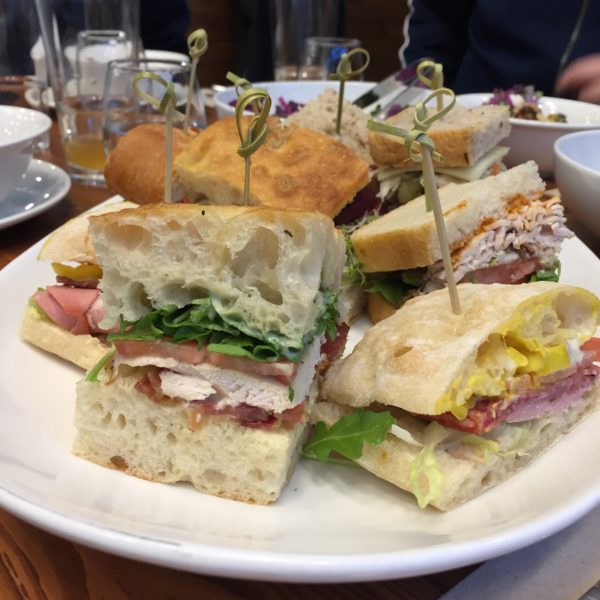 The selection of desserts are bakery quality and generous in size. Of course I had to try each one. Note to self: 1/2 each of six yummy desserts adds up, but hey who's counting?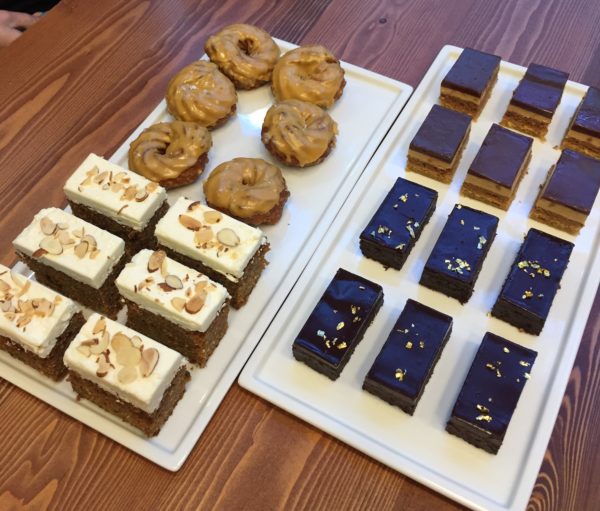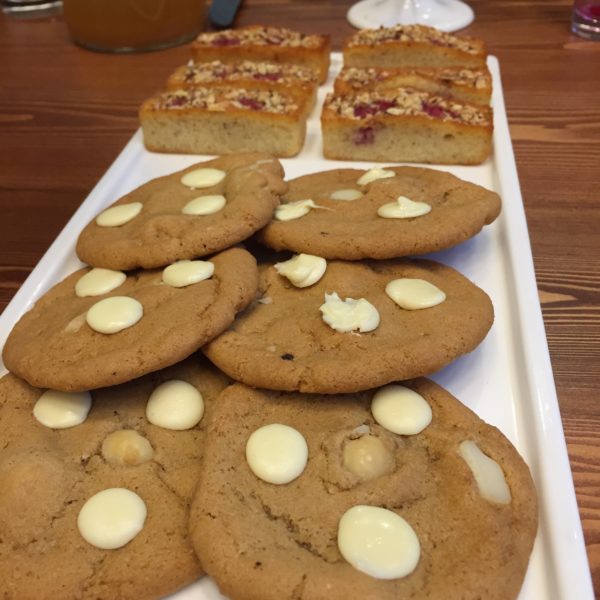 Besides a selection of fresh vegetable and fruit juices as well as lemonade, there is a complete line up of coffees and teas, lattes, Americanos, decaf and herbal, for those looking for a morning or mid afternoon break.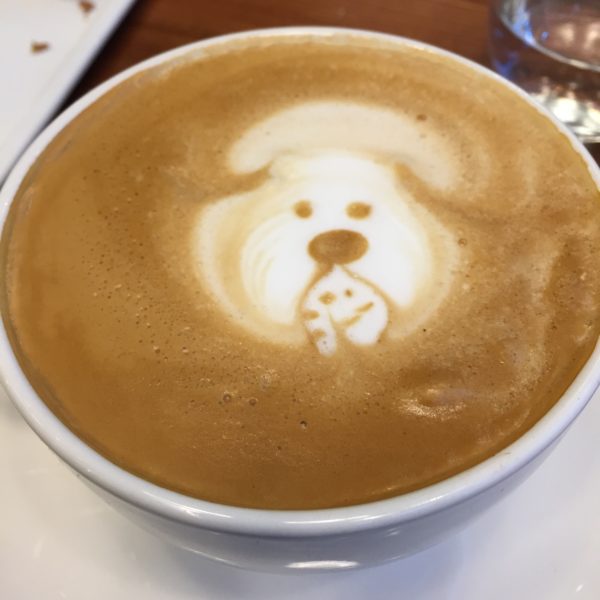 ABOUT RAILTOWN CAFE (HOWE ST.) | Located at the corner of Howe and Nelson in the heart of downtown Vancouver, the latest addition to the Railtown Cafe family offers sit-down and take-out breakfast, lunch and dinner in a stylishly cozy and laidback counter-service cafe that brings together the best fresh, local and organic ingredients for a wide array of made-to-order gourmet sandwiches, handmade pastries and a build-your-own salad bar unlike anywhere else in the city. Originally launched in the Railway District of Vancouver's Downtown Eastside in 2012 by chefs Dan Olson and Tyler Day — who own and operate the complemental event coordinating and catering business Railtown Catering out of the same facility — Railtown Cafe on Howe Street also offers a coffee bar featuring locally roasted beans, cold-pressed juices and an array of craft beer, wine and spirits.
For more information about Railtown Cafe or to stay up-to-date on the latest developments, go to railtowncafe.ca, become a fan of /Railtown Catering & Cafe on Facebook or follow @RailtownCafe on Twitter and @railtowncafe on Instagram.
Howe Street | 968 Howe St., Vancouver, BC V6Z 1N9 | Monday – Friday 7 a.m. to 7 p.m. | Saturday 9 a.m. – 5 p.m. | Holiday Hours: Monday – Friday 7 a.m. to 6 p.m. | Saturday 9 a.m. – 5 p.m. (until Jan. 2) | (604) 428-8255