While Whistler's reputation may be built on skiing, it's also a very special place during the summer months. And, no trip to Whistler would be complete without a visit to Hy's – Whistler's Best Steakhouse.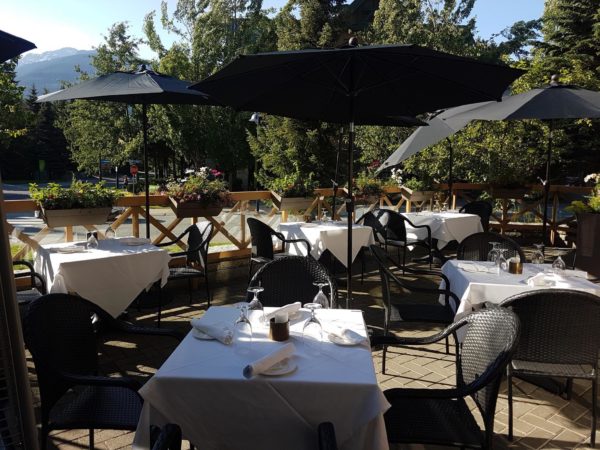 Hy's Steakhouse invites guests to celebrate summer on the mountain and experience their newly opened patio. Enjoy the mountain air while enjoying one of Whistler's best Happy Hours every day from 5 – 7 pm, or, indulge in a leisurely al fresco evening dinner.
Hy's Happy Hour menu includes a range of deliciously famous shareables like Hy's signature Cheese Toast, Prime Beef Sliders and Shrimp Cocktail. Sip on something lovely and enjoy special pricing on refreshing cocktails, local craft beers and feature wine selections. When the occasion calls for something more celebratory, pop a cork and enjoy 40% off champagne and bubbles.
Named "Best Steakhouse in Whistler" for more than a decade, Hy's is located in the Delta Suites Hotel, just steps from Main Street. Hy's Steakhouse and Bar in Whistler welcomes you from 5pm daily, in the dining room and on the patio.
For more information or to make a reservation, call 604-905-5555 or visit www.hyssteakhouse.com.