Extensive Amazonian exhibition serves as a manifesto, calling for widespread attention to South American Indigenous forms of knowledge
The Museum of Anthropology (MOA) at UBC presents the thought provoking, socially and environmentally conscious new exhibition Amazonia: The Rights of Nature, on display March 10, 2017 – January 28, 2018. The exhibition features Amazonian basketry, textiles, carvings, feather works and ceramics both of everyday and ceremonial use, representing Indigenous, Maroon and white settler communities. Today, these groups articulate against threats caused by political violence, mining, oil and gas exploration, industrial agriculture, forest fires, and hydroelectric plants. The exhibition covers more than 100 years of unsuspected relationships between Vancouver and Amazonian peoples, ideas, and their struggles, challenging visitors to examine their own notions of holistic well-being.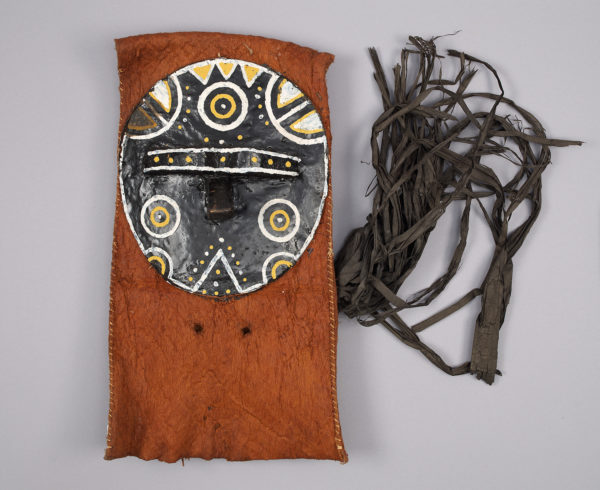 "Last year, we transported visitors to the Sepik River of Papua New Guinea; sharing the incredible carvings of the Iatumul people – and drawing awareness to the industrial threat looming over their way of life," notes Dr. Nuno Porto, MOA Curator, Africa and Latin America. "In Amazonia, we turn to another of the world's great rivers. Here, we find similarly menacing forces, but we also find a very specific hope in the 'Rights of Nature': a new school of environmental thought that has consolidated in some of the nine countries sharing responsibilities over the Amazonian basin."
Rights of Nature departs from a social philosophy, known in Spanish as "buen vivir," in which the concept of a good life proposes a holistic approach to development that intertwines notions of unity, equality, dignity, reciprocity, social and gender equality. The concept aligns directly with value systems intrinsic to Indigenous South American cultures, and serves as a rallying cry to move beyond Western ideals and practices of development and progress largely measured by profit.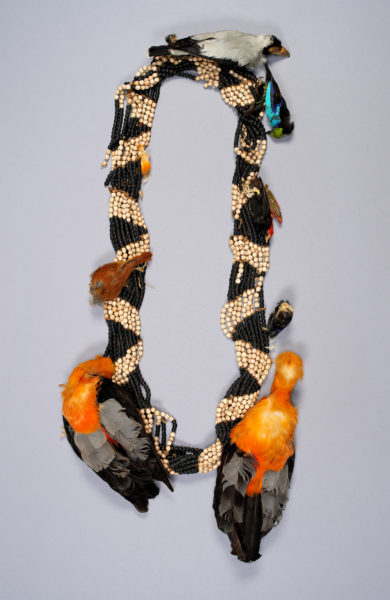 The objects displayed in Amazonia: The Rights of Nature have been exclusively assembled from MOA's collection of acquisitions and donations. Included amongst the exhibition are items from Frank Burnett's founding collection, donated to the University of British Columbia in 1927, ensuring the exhibition spans more than 100 years of exchange between Vancouver and Amazonian peoples.
Taking over MOA's O'Brian Gallery, the collection's items are primarily composed of simple, identifiable elements: vegetal fibers, wood, animal parts, clay, or feathers. These uncomplicated components are transformed into extremely sophisticated and intricate textiles, basketry, ceramics, feather works and jewelry, displaying the knowledge and craftsmanship of some of the groups who reside in the region. Taken in its entirety, the exhibition promises to offer a revealing window into one of the world's more culturally, socially, and linguistically diverse regions, as well as a new framework for addressing some of the globe's most pressing environmental challenges.
About MOA (moa.ubc.ca)
The Museum of Anthropology (MOA) at the University of British Columbia (UBC) is world-renowned for its collections, research, teaching, public programs and community connections. Founded in 1949 in the basement of the Main Library at UBC, its mission is to inspire understanding of and respect for world arts and cultures. Today, Canada's largest teaching museum is located in a spectacular building overlooking mountains and sea. MOA houses more than 42,000 ethnographic objects and 535,000 archaeological objects, including many that originate from Asia (about 40 percent of MOA's collection) as well as from the Northwest Coast of British Columbia. The Koerner Gallery features one of Canada's most important European ceramics collections, while MOA's Multiversity Galleries provide public access to more than 10,000 objects from around the world. The Audain Gallery and the O'Brian Gallery, MOA's temporary exhibition spaces, showcase travelling exhibits, as well as those developed in-house.
LISTING INFORMATION
MOA presents Amazonia: The Rights of Nature
Date:
March 10, 2017 to January 28, 2018
Opening:
March 9, 2017 at 7pm
Address:
Museum of Anthropology
University of British Columbia
6393 NW Marine Drive, Vancouver, BC
Website:
Feature image: Feather headdress