Popular Counter-service Restaurant Expands to Seven Days of Service with New Asian-Inspired Weekend Brunch Offerings 
Heritage Asian Eatery Chef and Co-owner Felix Zhou will add the title of "weekend warrior" to his already extensive resume starting this Saturday, March 4 when he adds brunch service to his Asian-inspired menu from 10 a.m. to 3 p.m. on Saturdays and Sundays.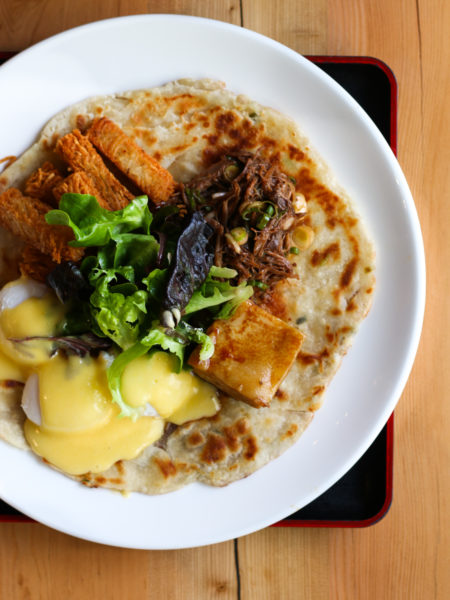 Heritage's weekend brunch service will include a number of exciting new menu additions from Zhou, such as Peking Duck, Pork Belly and Shiitake Mushroom Benny Bowls (two poached eggs served with yuzu hollandaise, potato rösti and side salad), Green Onion Pancake with duck, shiitake or "the works" (three poached eggs, potato rösti, duck and pork belly), Congee with a choice of poached oyster, pork belly or char siu, along with sweet treats like Lemongrass Ginger-Infused Coconut Pudding and Golden Mantou with Matcha Condensed Milk.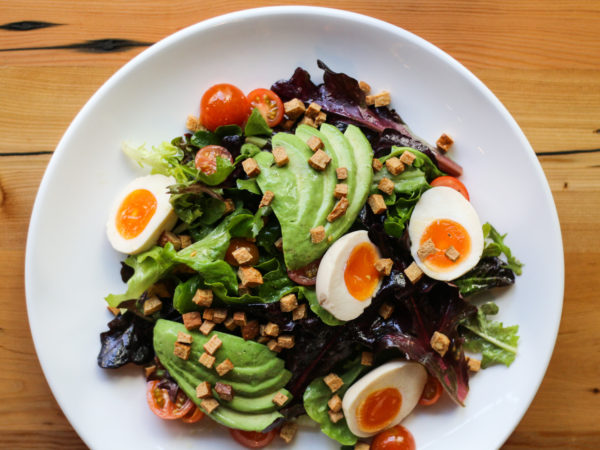 "We're so grateful with the response we've received since we first opened our doors, and after many requests, we're beyond excited to add weekend brunch service to our offerings," says Zhou.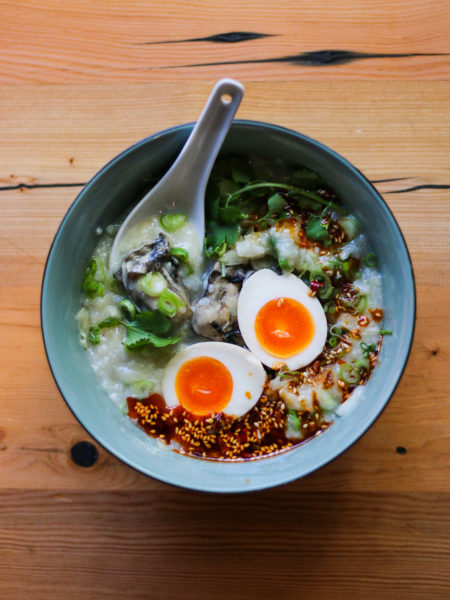 HERITAGE ASIAN EATERY BRUNCH MENU 
Benny Bowls
Peking Duck Benny Bowl 14
Pork Belly Benny Bowl 14
Shiitake Mushroom Benny Bowl 13 
Lamb Benny Bowl 15
Mains
"The Big One" 19
(The Works: Green Onion Pancake with 3 Poached Eggs, Potato Rösti, Duck and Pork Belly)
Congee 12 
(Choice of Poached Oyster, Pork Belly or Char Siu)
Ikura, Bonito and Nori Omelette 13
Weekend Salad with Marinated Egg, Crispy Smoked Tofu, Avocado, Cherry Tomatoes 12
Sides
Green Onion Pancake with Duck Roll 6
Green Onion Pancake with Shiitake Roll 6
Potato Rösti with Truffle Mayo 5
Five Spice Chicken Wings 5
Deep Fried Cauliflower 5
Sweet
Lemongrass Ginger-infused Coconut Pudding with Blueberry 6
Golden Mantou with Matcha Condensed Milk 6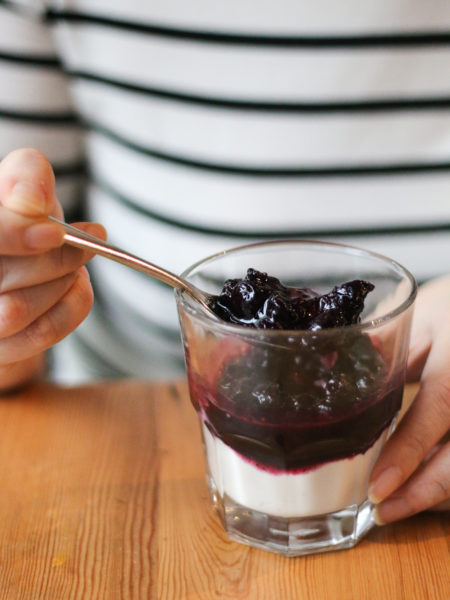 Opened last September by Zhou and industry veterans Natasha Romero and Paul Zhang, the 1,600-sq.-ft., licensed counter-service restaurant has quickly gained a loyal following and earned a number of rave reviews thanks to its signature blend of Far East flavours created with locally sourced ingredients and modern techniques.
For more information on Heritage Asian Eatery, go to www.eatheritage.ca, become a fan of /eatheritage on Facebook and follow @eatheritagenow on Twitter and @eatheritage on Instagram. Heritage Asian Eatery is also available to be booked for evening and weekend events. For information, inquiries and pricing for private functions, call (778) 737-1108 or email info@nulleatheritage.ca.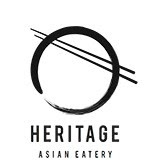 ABOUT HERITAGE ASIAN EATERY | Located in the heart of downtown Vancouver's Financial District, Heritage Asian Eatery is the brainchild of acclaimed chef Felix Zhou, formerly the executive chef at Vancouver's The Parker Restaurant and Beach Bay Café. With an industrial-yet-rustic décor that fosters a casual and communal atmosphere with touches of reclaimed wood, polished concrete and metal, Heritage Asian Eatery is a counter-service restaurant that features a blend of Far East flavours created with locally sourced ingredients and modern techniques. Heritage Asian Eatery offers sit-down and take-out breakfast, lunch and dinner service from Monday to Friday.
1108 W. Pender St., Vancouver BC V6E 4J6 | www.eatheritage.ca
Hours: Monday – Friday 10:00 a.m. – 8:00 p.m. | Saturday & Sunday 10:00 a.m. – 3:00 p.m.