With unmistakable charisma and vintage style, Raabe will revive the music and elegance of the Golden Age of Berlin in the 1920s
The Chan Centre for the Performing Arts at UBC presents the Vancouver premiere of Germany's iconic vocalist Max Raabe and his brilliant,12-piece Palast Orchester on Sunday, April 9, 2017 at 7pm in the Chan Shun Concert Hall. Evoking a bygone age, Raabe and his band will treat audiences to a romantic evening with their inimitable renditions of celebrated classics.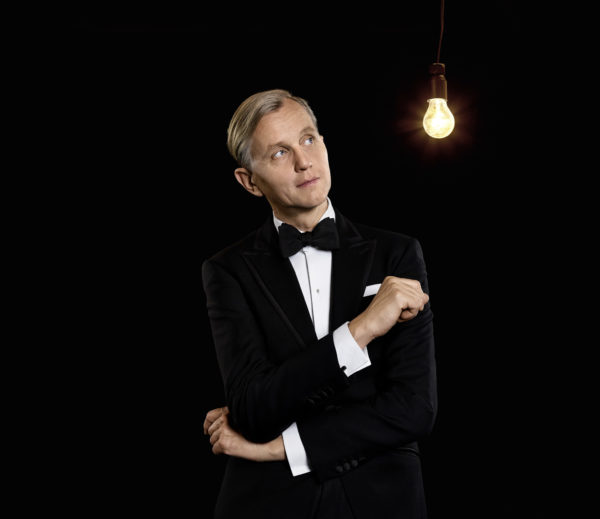 "I have wanted to bring Max Raabe to the Chan Centre for many years," says Joyce Hinton, Co-Managing Director of the Chan Centre. "He and his Palast Orchester are in high demand across Europe, making the opportunity to see them on tour in North America a wonderful treat!  With his charm, sophistication and ironic wit, Raabe will undoubtedly acquire many new fans in Vancouver."
Eclectic childhoods often breed interesting characters, and Max Raabe is no exception. Born into a modest, rural family, Raabe's early musical tastes were formed by his discovery of 1920s music on German radio, his parents' collection of comedy and big band records, as well as old Hollywood musicals. In his teens, the vocalist broke away from the crowd at the height of the disco-era, dressing up in his father's top hat and coattails to sing old-fashioned favourites at parties.
As a young man, Raabe discovered a love for Wagner that took him to Berlin to study opera. To pay the bills, he teamed up with a friend to perform the 1920s songs he loved at bars and gatherings. After graduating, Raabe dabbled in the professional opera world, with an appearance in Carmina Burana at the Berlin Philharmonie, but quickly discovered his real passion for songs of the Golden Twenties. Surprised to find no other ensembles around performing such repertoire, Raabe connected with some like-minded, talented musicians to form the Palast Orchester.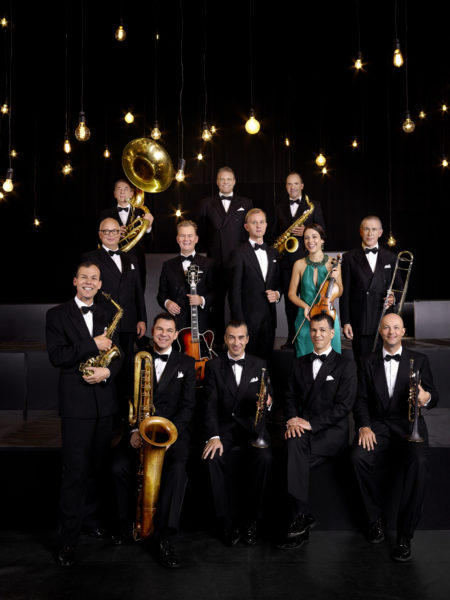 Since their North American debut in 2004, Max Raabe and Palast Orchester have sold out concert venues all over the world: across Europe, in Los Angeles, San Francisco, Boston, and at Carnegie Hall in New York. All members of the orchestra are established musicians in their own right, and treat the music with the utmost reverence. Max Raabe himself has said, "The stage is the altar, and I am the priest. Every note and every phrase is polished like a diamond."
The orchestra lovingly covers Irving Berlin and Cole Porter masterpieces, as well as German standards from Kurt Weil, and other composers of the Weimar Republic. To add a modern edge, the program is often interspersed with a few stylized rentitions of pop hits by artists from Prince to Tom Jones, along with original songs written by Raabe himself. Although they exude a retro feel, the ensemble's sound remains whimsically fresh and inventive. Therein lies the appeal of Max Raabe: seemingly out of his element, yet entirely in touch with today's audiences who want to enjoy a night of nostalgia and refined entertainment.
"Raabe & Co. disarm, charm with impeccable glamour… meticulously channels swinging interwar decadence into a contemporary thrill."  – The Boston Globe
Chan Centre Connects Events (chancentre.com/connects)
A series of ancillary events programmed in conjunction with Chan Centre performances, exploring the role of arts and artists in society.
• Film Screening: Cabaret – Thursday, April 6, 2017, 7pm @ The Cinematheque, 1131 Howe Street. This 1972 American musical drama film featuring Liza Minnelli depicts Berlin during the 1931 Weimar Republic, an era of music that inspired Max Raabe and Palast Orchester. In addition to its eight Academy Awards, it won Best Picture citations from the National Board of Review.
• Pre-Show Talk – Sunday, April 9, 2017, 6:15pm @ Royal Bank Cinema, The Chan Centre. Join Dr. Kyle Frackman and Dr. Ilinca Iurascu from UBC's Central, Eastern and Northern European Studies for a fascinating look at the Weimar republic.
About The Chan Centre for Performing Arts at UBC (chancentre.com)
Since 1997, the Chan Centre for the Performing Arts in UBC's Arts & Culture District has earned an international reputation for its striking design, stellar acoustics, and exceptional programming. Artists, critics, and patrons alike are unanimous in their praise of the facility, winning it a place among North America's premier performing arts venues. The Chan Centre boasts three unique venues: the superb Chan Shun Concert Hall, the dramatic Telus Studio Theatre, and the intimate Royal Bank Cinema. From classical, jazz, theatre, and opera to world music, the Chan Centre is a vital part of UBC campus life where artistic and academic disciplines merge to inspire new perspectives on life and culture. Past performers and guest speakers include: Wynton Marsalis, His Holiness the Dalai Lama, Renée Fleming, Dan Savage, Yo-Yo Ma, Buena Vista Social Club, Sigur Rós, Mavis Staples, Anoushka Shankar, Trombone Shorty, Chick Corea and Herbie Hancock.
LISTING INFORMATION
Chan Centre presents: Max Raabe & Palast Orchester 
Date:
Sunday, April 9, 2017 at 7pm
Ticket prices:
From $46
Address:
Chan Centre for the Performing Arts
University of British Columbia
6265 Crescent Road, Vancouver, BC V6T 1Z1
Box Office:
604-822-2697/ chancentre.com
In person at the Chan Centre ticket office
Open Tue-Sat, 12pm-5pm
Website: