New live music and comedy schedule to launch after opening on April 5th 
The Railway Stage & Beer Café is thrilled to announce its grand opening on Wednesday, April 5th, headlined by The Zolas. This special free admission event will mark the rebirth of this legendary Vancouver venue and offer a chance to see The Zolas, 2017 Juno nominee, in an intimate club setting the night before their sold-out show at The Vogue Theatre.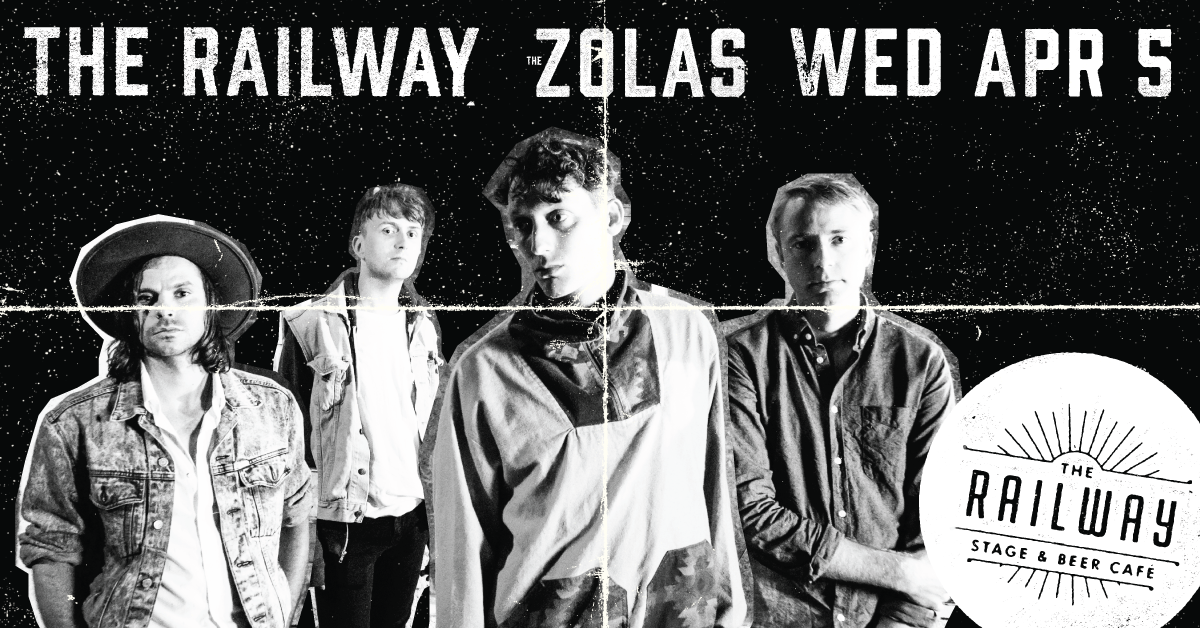 Over the past weeks, work has been going on at full speed in preparation for the opening: With the final details for the room, programming, and menus coming together, The Railway will open its doors and return to life as a downtown destination for live music and comedy, and local craft beer.
The Railway Stage will be a key element of the room and, under the direction of local music impresario Thomas Anselmi, it's been completely revamped with the aspiration of being the most beautiful intimate live room in the city. The audio system has been upgraded to offer top flight sound, and has been matched with classic staging and lighting. ""We're really proud of how the stage has turned out, " said Anselmi. "The new Railway will be a great experience for performers and audiences alike."
Grand opening night will launch the weekly schedule of events which features Comedy Night Tuesdays, local music nights on Wednesdays and Thursdays, live music happy hours, Joe Rotundo's Saturday Sessions, and special weekend events highlighting touring acts and the best up and coming music in the area.
The Railway Stage & Beer Café will be working with a creative locals to offer special events, and an inclusive, cooperative showcase for the best up-and-coming talent from in and out of town.
"We're very committed to giving space to local up-and-coming acts," said Chad Cole, partner at The Railway. "We've dedicated our Wednesday and Thursday nights to showcasing local acts, and bands who are interested in playing here are welcome to send their demos directly to me at chadc@nulldonnellygroup.ca."
The beer program will include 24 taps and four cask engines pouring the very best of BC, the Pacific Northwest, and beyond. The taps will be 100% craft with ever-changing menus and lots of limited releases and seasonal offerings. Highlights of the first menu include Twin Sails Dat Juice, Moody Ales Intrepid Lemon Matcha Saison, and Brooklyn Bel Air Sour.
Capacity for this show is limited, and The Railway Stage & Beer Café is offering multiple ways for music fans to be part of this anticipated reopening. 70 General Admission tickets are being given away first-come, first-served at https://www.myshowpass.com/zolas-at-railway/ and 5 VIP packages will be given away on Instagram, where entering is as easy as following @railwaysbc and tagging a friend in a contest post. Entries may also be available at the door on the day of show, subject to capacity.
Visit  http://donnellygroup.ca/blog/ for event information and updates.