Victoria's Lighthouse Brewing is pleased to announce two new additions to its family of hand-made, small-batch beers.  The Citrus Shore Session Ale and the Canada 150 Heritage Ale will be making friends at barbecues and on patios throughout the summer.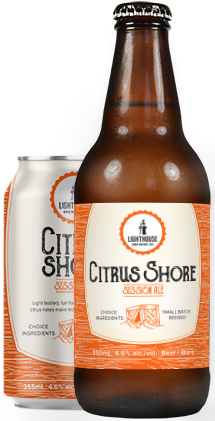 The Citrus Shore Session Ale was inspired by a historical maritime story.  In 1944 a schooner lost its cargo of oranges, which washed up at Grates Cove Newfoundland, in one of the more whimsical instances of new arrivals coming to Canada's shores.  The Citrus Shore ale is light-bodied and full-flavoured with citrus notes:  perfect for summertime entertaining, camping trips with friends, or impromptu picnics.  It will be available at BC Liquor Stores as part of Lighthouse's summer mixer "Bounty Pack," as well as on tap at select BC and Alberta restaurants, pubs, and retailers.  Six-pack cans will be available starting mid May.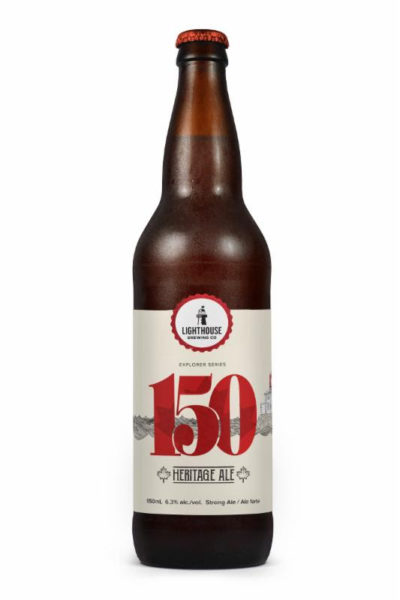 Lighthouse's Canada 150 Heritage Ale is a one-time-only creation in celebration of the upcoming 150th anniversary of Confederation.  It's an unapologetically Canadian brew, offering notes of maple, smoke, and rye malt.  We proudly salute the intrepid Canadian spirit of exploration and discovery…and smugly celebrate the Canadian talent for knowing when to relax too.  The Canada 150 Heritage Ale will be available in a 650mL Bomber and will also be found on tap at select locations.
Lighthouse Bounty Summer Pack – available at BC Liquor Stores
•12 x 355mL bottles: 138040
•3 bottles each of:
◦Citrus Shore Session Ale
◦Tasman Pale Ale
◦Bowline Pilsner
◦Race Rocks Ale
Citrus Shore Session Ale – available at BC Liquor Stores in
 the Bounty Pack; at the Brewery in Growlers & Draft
•6 pack can: 20501 – available in May!
•19L keg: 958306
•50L keg: 880690
available at private and BC Liquor Stores
•650ml bottle: 20509
•19L keg: 21061
•50L keg: 21066
Lighthouse Brewing's Victoria brewhouse and shop is a great place to pick up Growlers and unique releases, as well as all the beers from the company's regular lineup.  Call 1-250-383-6500 for tour information.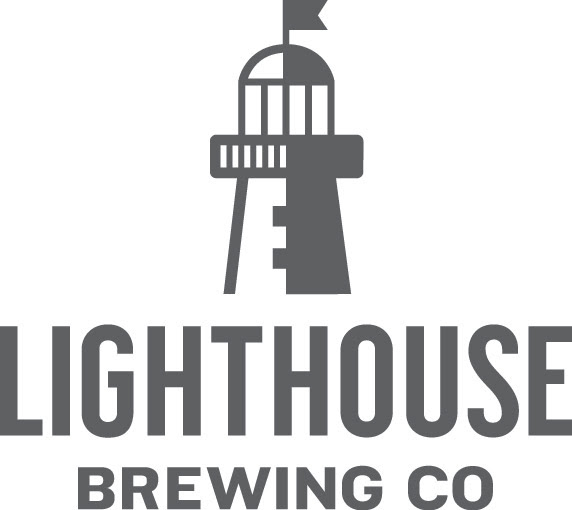 Lighthouse Brewing Company
2-836 Devonshire Road, Victoria
1-250-383-6500
Monday & Tuesday – 9:00am-4:30pm
Wednesday – Friday – 9:00am-6:00pm
Saturday – 11:00am-6:00pm
About Lighthouse Brewing: The Lighthouse Brewing Company is one of the pioneers of the craft beer movement in British Columbia.  Based in Victoria on Vancouver Island, Lighthouse has always been committed to crafting unique small-batch beers.  When it started in 1998, the Canadian market was flooded with watery, mass-produced beers; Lighthouse stood as a beacon for the craft movement, offering hand-made brews that emphasized flavour and quality.  The company continues to innovate and to explore new terrain, regularly introducing new products, but all the ales, pilsners, IPAs, and lagers in its portfolio are made from top-quality ingredients following exacting standards.  Over the years, Lighthouse beers have received numerous awards and accolades, including frequent recognition at the BC Beer Awards and the Canada Brewing Awards.
http://www.lighthousebrewing.com/
https://twitter.com/LighthouseBeer
https://www.instagram.com/LighthouseBeer/
https://www.facebook.com/LighthouseBeer