The 2016-17 Vancouver Cantata Singers has ended on a major high note, with four productions that each generated rave reviews from both critics and patrons.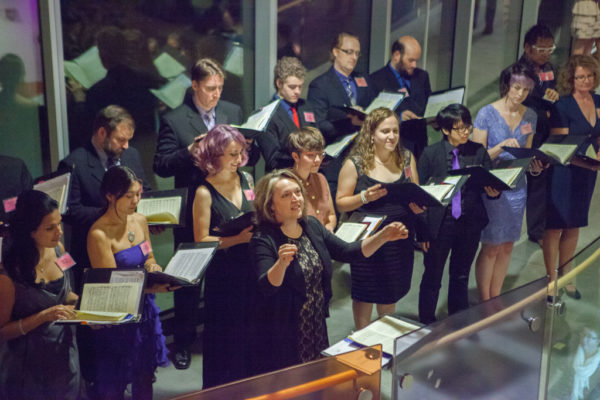 ·         Our November 2016 performance, Chichester Psalms, featured three local, professional musicians (harp, percussion, organ) and a local boy soprano, Julian Lokash. Chichester Psalms was a message for our times; it's ecumenical diversity, and the placement of it a week before Remembrance Day and the week of our southern neighbour's election took 'community' to a deeper level.
·         Our annual Spinal Chord fundraiser (a joint event with ICORD at the VGH Blusson Atrium) in October 2016, was another hugely successful fundraiser for both organizations.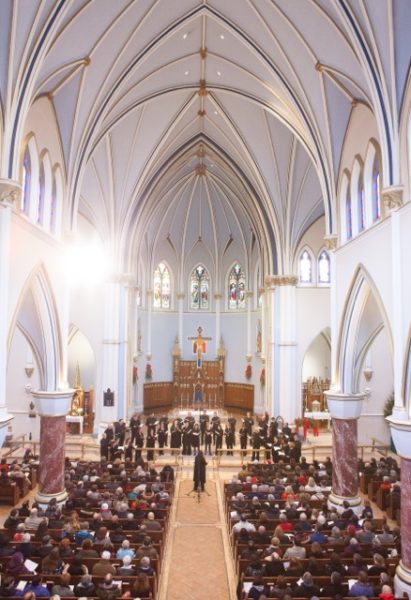 ·         Our annual holiday performance, Christmas Reprise XIV, sold-out at Holy Rosary Cathedral in downtown Vancouver. This performance typically sells-out year to year and we offered a second performance in a co-production with The Anvil Centre in New Westminster.
·         De Profundis: Palestrina to Pizzetti, took place on February 25, 2017 and featured demanding (and not often performed) acapella choral repertoire from the Renaissance and 20th century. Works such as Pizzetti's Requiem and Allegri's Miserere Dei offered our singers several vocal challenges while entrancing the audience with its rich polyphonic sounds.
·         Full Fathom Five: Shakespeare in Song was presented on April 23rd, 2017 and featured music with texts by William Shakespeare (2016 marked the 400-year anniversary of his birth). Several Canadian and BC composers were featured, two of which also sing in VCS, Kristopher Fulton and David Archer. This Shakespeare performance took place in a cabaret setting which offered our patrons a casual, yet intimate concert experience.
Vancouver Cantata Singers 2017-18 Season Brings Grand And Intimate Choral Masterpieces As Part Of 60th Anniversary Celebration!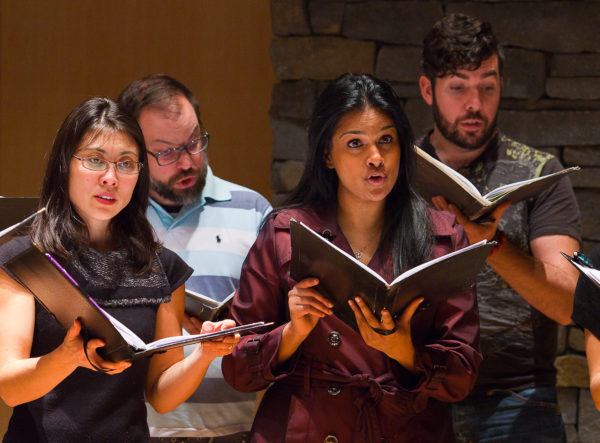 Artistic Director, Paula Kremer, is thrilled to announce the 60th anniversary season of the Vancouver Cantata Singers. VCS has proven to be an integral part Vancouver's cultural makeup and continues a strong choral legacy and community of musicians, who throughout the past sixty years have produced choral singing to the highest technical and artistic caliber while exploring and contributing to the vast body of choral repertoire. The Vancouver Cantata Singers continue to provide audiences with stimulating concert experiences through programming, setting, and excellence of choral singing.
The 60th season, running from August 11, 2017 to May 12, 2018, offers a range of both grand and intimate choral masterpieces. The season begins with the first of two collaborations with Early Music Vancouver, J.S. Bach's St. John Passion at the Vancouver Bach Festival. Then in early December, we join forces with Early Music Vancouver again for their presentation of Handel's iconic work Messiah, which promises to be an exciting production with period instruments and international soloists at the Vancouver Playhouse. On December 23, our popular 15th annual Christmas Reprise at Holy Rosary Cathedral promises an escape from the hustle and bustle of the holiday season. In February 2018, we look forward to a concert of VCS favourites from the German Romantic repertoire including works by Rheinberger, Brahms, and Bruckner. We join the Vancouver Chamber Choir in their annual Good Friday concert to sing Sergei Rachmanioff's Vespers and in May 2018, we conclude our 60th anniversary season with the music of Bach – a selection of cantatas and motets plus a new commissioned work by Jocelyn Morlock.
Updates on Vancouver Cantata Singers 2017-18 Season will be posted regularly at vancouvercantatasingers.com. Advance sales of 2017-18 Season Packs begin on Sunday, April 23, 2017, offering a substantial discount on subscriptions packs for five productions (and later 3 and 4 production packages). Single tickets go on sale in June, 2017 through the VCS website.