The Lamplighter hosts Gastown bars and restaurants to find the king of wings
On Sunday, May 21st, The Lamplighter Pub is inviting wing lovers to be part of the sixth annual Gastown Chicken Fight, which brings the restaurants and bars of the neighbourhood together in competition to see who can make the best wings around. In another afternoon of whiskey and wings combat, teams will line up at the grill to see who will bask in the glory of being Gastown's wing masters.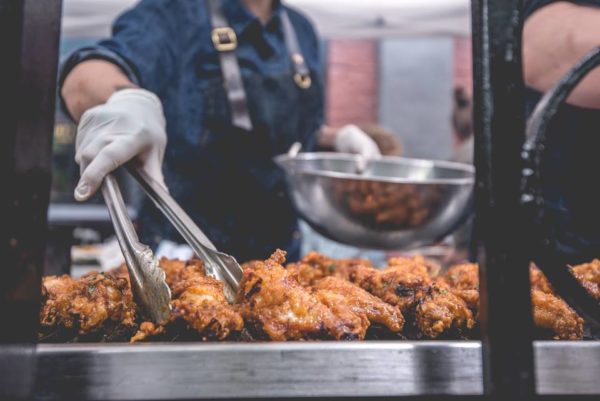 With a year's worth of bragging rights on the line, teams are already working on their recipes in preparation for the contest. The rules are simple: the night before the contest, each team is given 20lbs of wings and a bottle of Jim Beam Bourbon to use in their recipe. They return to The Lamplighter on Sunday, ready to grill their creations on the patio. When the wings are cooked and ready to go, they're served up for eating and judging, with the final outcome based upon the combined voting of the judging panel and the public.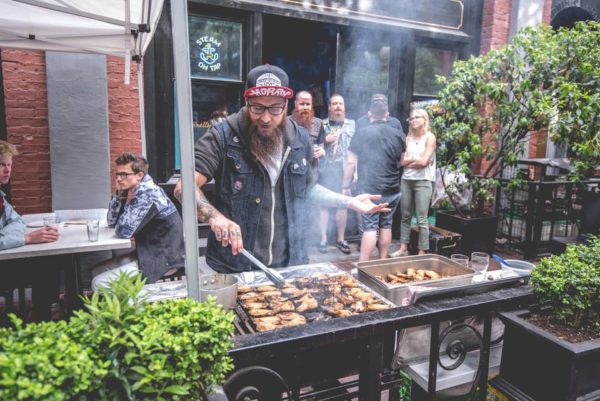 Defending champions Bao Down will be back to defend their title against a field of competitors which currently includes Gringo, Clough Club, Blarney Stone, and, of course, The Lamplighter. The competitor list will be evolving up until the day of the event, so chicken wing lovers should follow along on Twitter and Instagram at @Lamplighter_Pub for the latest news about participating restaurants and judges. Then plan to visit the Lamplighter for some long weekend wings and whiskey fun. Gastown Chicken Fight VI begins at 4pm on Sunday, May 21st and will be followed by a long weekend after party until late.