This Monkey's Gone to Heaven, a curio shop located on Main Street celebrates its one year anniversary this month. Since its inception, the funky space has been offering a wide array of 'Oddities, Trinkets and Scientific Interests.'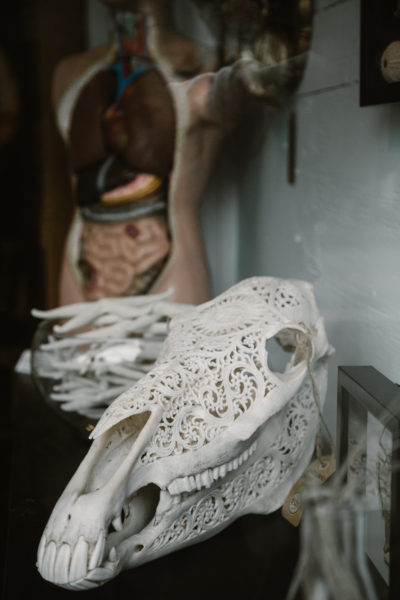 From taxidermy to insect candy, kids' toys to rare books and candles, there's plenty of weird and wonderful gifts in-store. Whether you're shopping for a one-of-a-kind Father's Day present, picking up something special for a friend's birthday, or are just looking to treat yourself, there's something for everyone at one of Main Street's most eclectic boutiques.
"We've been open for a year now and it's been incredibly cool to see the appeal of the shop – from young kids interested in the cricket candy, to insect collectors coming in from out of town – This Monkey attracts a wide variety of people on the hunt for the weird and wonderful," says Rachel Zottenberg who co-owns the space with David Duprey. "We're so happy to be here to offer these odd and exciting products!"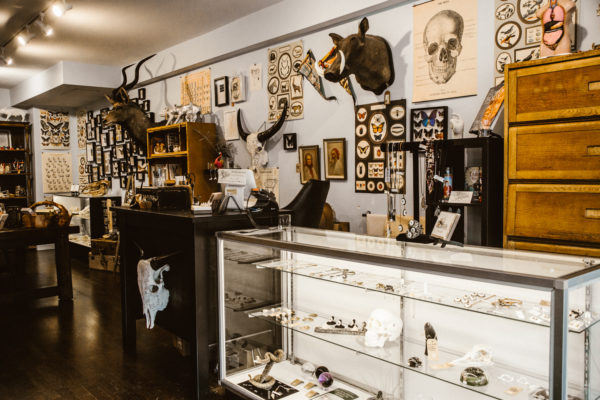 Coveted items at This Monkey include:
Unique Art
The team at This Monkey's Gone to Heaven has connected with some of the most unique taxidermy artists in the world which has allowed the shop to feature an ever-changing array of art, including horse and cow skulls featuring intricate carvings created by a group of talented, professional craftsmen from Indonesia. Done by hand, the carving on each skull is entirely unique. The skull art can be hung on the wall, or displayed as a feature piece in your home. Priced from $400 – $600.
Mounted Insects
This Monkey's mounted insects — including beetles, scorpions and morpho butterflies — are some of the most popular items in the shop. The insects are ethically-sourced and promote environmental conservation from Government-regulated ranching cooperatives in many countries. Priced from $50 – $350.
Books
From science to witchcraft, This Monkey boasts a variety of hard-to-find books. One of the team's very favourite titles is How To Talk To Your Cat About Evolution. An informative guide to a subject most of us never even consider, by author Zachary A. Books priced from $2 – $50.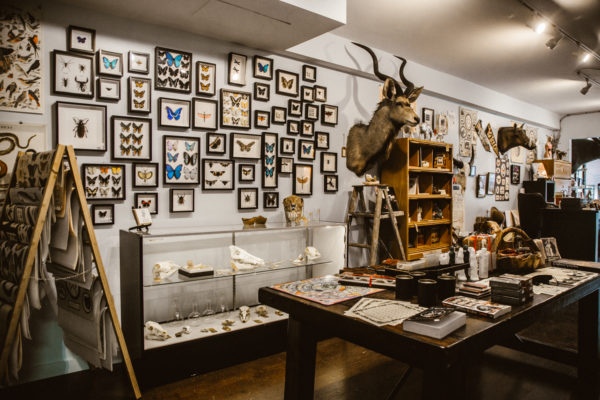 This Monkey's Gone to Heaven
3957 Main Street, Vancouver, BC
Monday – Friday 11 am to 6 pm; Saturday 11 am to 7 pm;  Sunday 12 to 6 pm
thismonkey.ca