Keepin' It Cool In the Heat With The Finest Vancouver Refreshments 
When the Vancouver summer sun hits, it's tempting to relax over an ice cream or beer while catching some rays in Third Beach or your yard. However, doing this throughout the summer is obviously not going to do wonders for your health. Luckily, there are plenty of other healthier alternatives that are readily available in the city, which will keep you cool and taste good too.
Blend it all up
Iced drinks and smoothies are tasty refreshing options for keeping your body temperature down, and all the foods below could be whizzed up together with ice to make a mean smoothie. Better yet, with so many transportable ice makers on the market nowadays, you don't have to be restricted to making chilled drinks at home.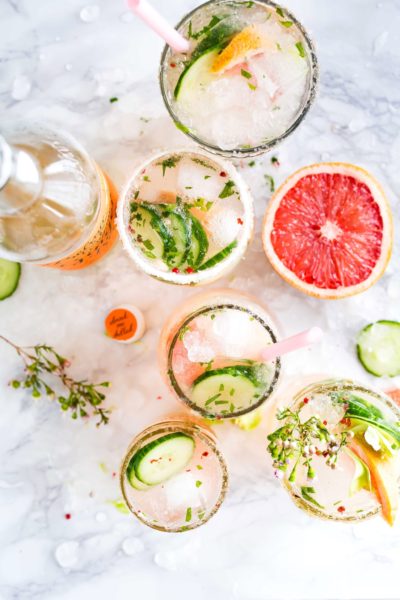 Cooling foods and ideas
Watermelon – versatile and offering stacks of health benefits, watermelon is a great option when it comes to keeping cool. Made up of 92% water and packed full of vitamins and antioxidants, it keeps you well hydrated and your skin healthy. It tastes great cut up on its own as a snack; alternatively, combine it with some chunks of feta and torn up mint.
Mint – this perennial herb really livens up any salad or drink and leaves you feeling refreshed and cool. Full of vitamin A, which boosts your immune system, mint is also great for your digestive system. Mint tea, despite being hot in temperature, tastes delicious and also helps to reduce your body temperature.
Cucumber – when it comes to being cool, the word 'cucumber' springs to mind for a reason. Like watermelon, cucumber is made up virtually entirely of water – which is why it's used for skin treatments and as part of many hydrating summer recipes. A great source of vitamin K, which promotes bone health, cucumber goes beautifully with mint and watermelon as part of a salad, whilst also tasting great in chilled water with ice and lemon.
Lemon, in fact, is another fruit you can turn to for keeping cool – it's actually what lemon does best. It also boosts your immune system and helps eliminate toxins from your body. Try it drizzled on any of the many white fish available in Vancouver, or combine it with mint for a refreshing herbal tea.
Pineapple – delicious on its own, part of a summer dish or a fruity drink, pineapple is particularly effective at keeping your body cool. It is also the only known source of bromelain, which helps reduce inflammation. However, as delicious as it is, eating too much pineapple has some unwelcome side effects, so it's best to be enjoyed sparingly.
Simple, healthy and scrummy too: hopefully these cooling summer options mean you'll be putting the thought of ice cream and beer on ice.
Guest contributor: Sally Phillips
Images courtesy of unsplash.com