Win a copy of Lure by Ned Bell and Valerie Howes by doing any of the following: Follow us on Facebook, Follow us on Twitter, Follow us on Instagram 
Facebook: My Van City Twitter: @myvancity  Instagram: @myvancityca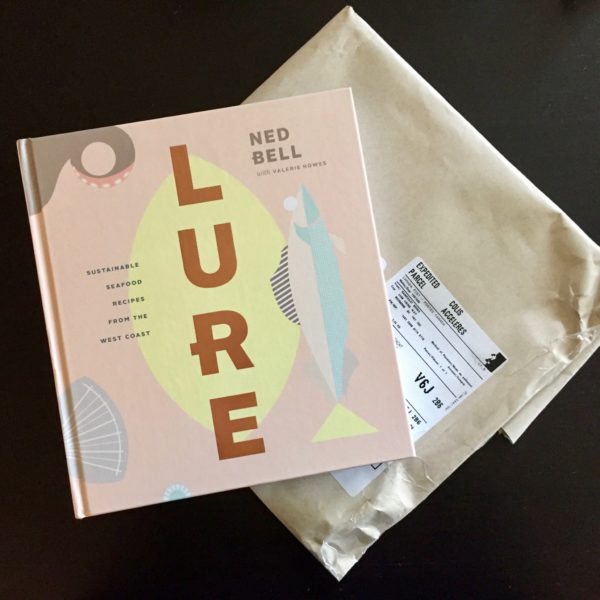 I love reading cookbooks and #LURECookbook is one fine read. The first thing I noticed is that the list of recipes is right at the front for easy reference. I like that it makes it easier to find a recipe whether you're searching by category or type of seafood. LURE is occupying pride of place on my coffee table so my friends can also have an opportunity to appreciate the effort and passion that went into making this cookbook a reality.
Chef Ned Bell is probably the most ardent supporter of sustainable seafood we have in Canada. To call Ned Bell passionate is almost an understatement. An advocate of protecting our environment and understanding what that means on an international scale. Our oceans have the potential to feed the world but we have to all do our part to make sure our oceans and the life it supports are always protected. It is an intimidating commitment that Bell embraces with an intensity that is infectious. LURE helps us navigate these waters with style.
LURE Cookbook includes popular dishes such as Fish 'n Chips, Shrimp Caesar Salad and Clam Tomato Chowder that make good everyday dinner or lunch options. Also included are the more challenging dishes to impress your guests. Whatever dishes you try the instructions are concise and easy to follow. Be sure to take some time to read the "Back to Basics" section that covers such helpful information like seafood seasonality, how to buy and how to store your purchase. A guide to sustainable choices and how to cook the fish and for how long to maximize the optimum flavours and texture of the seafood from our West Coast.