On a hot and sunny afternoon, I walked into Dunbar's New District wine shop for a special tasting of Mirabel wines.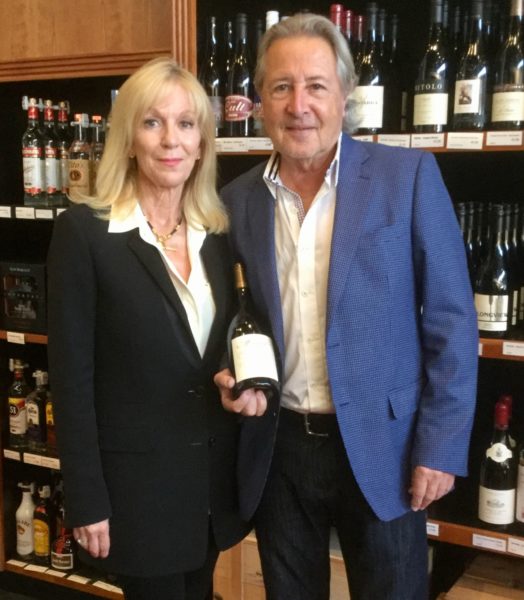 Twelve years ago, Dawn and Doug Reiner moved from their home in West Vancouver and set out to build their dream home in east Kelowna. At the time the 30-acre property was planted with apples and pears.
In 2006, they decided to rip out some of the fruit trees and with the advice of two Masters of Wine, Rhys Pender and James Cluer, they planted six acres of pinot noir. They decided on three clones, 115, 667, and 777 that would be both well suited to their site and would produce the style of wine they wanted to make. To ensure top quality grapes, they insist on low cropping levels and practice sustainable farming.
Once the vines began to produce quality grapes, they sold them to Meyer Family Vineyards and to Foxtrot, two of BC's top pinot noir producers. Their site has sandy, gravelly soil, which means good drainage, and the western aspect, which slopes from 1250 to 900 feet, means it gets the warm afternoon sun which helps to properly ripen the grapes.   The name 'Reimer Vineyard' soon became well known throughout the Okanagan.
In 2013, their vineyard, along with Sperling, Spierhead and The View were hit by a sudden, devastating hailstorm and they lost their crop. Undaunted, they pressed on and in 2015, they made the decision to launch their own winery, Mirabel Vineyards. Their property is perched on the rise of east Kelowna and commands an impressive view of Okanagan Lake, thus the name Mirabel, which means, 'of wondrous beauty'.
At the moment, they are a 'virtual winery' as they are using the facilities and services of Okanagan Crush Pad in Summerland including the talents of winemaker Matt Dumayne to make their wine. The Reimers have a lot of input, though and know the direction they want to take their own brand including using select French oak barrels for their wine.
Next year, they are adding two acres of chardonnay to their property and there are plans for a sparkling wine as well.
In 2016, their production was limited to only 800 cases of wine – 500-pinot noir, 200 chardonnay and 100 of rosé. They plan to grow slowly, but only to 1400 cases. In the future, they plan to cap the pinot noir at 800 cases so as to maintain a focus on quality.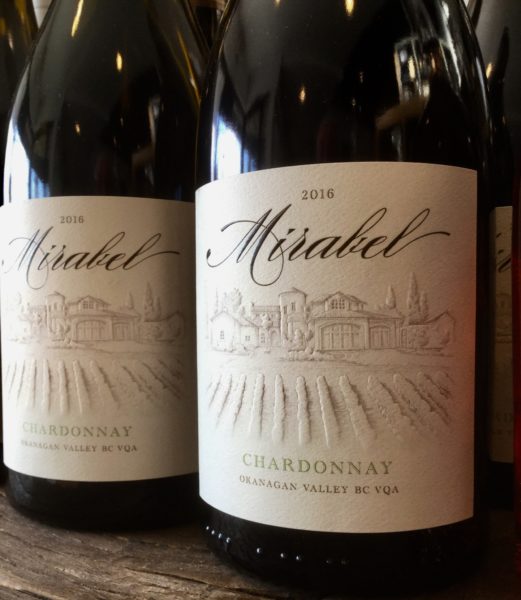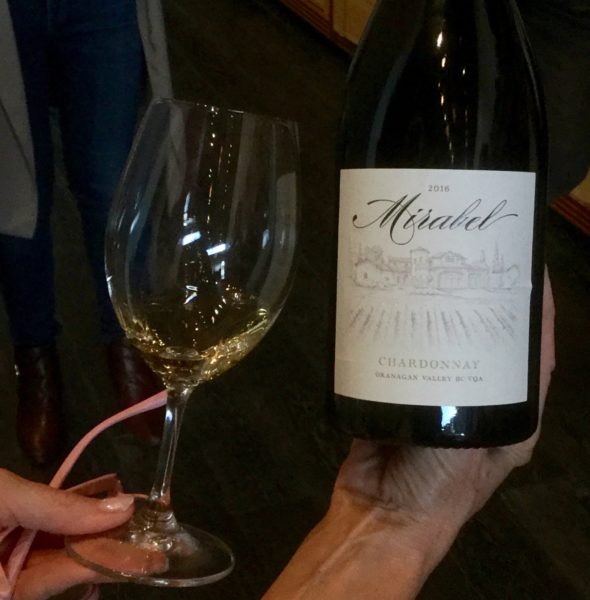 We began the tasting with the 2016 Chardonnay. The hand-harvested grapes are currently sourced from the Naramata bench. This lovely, well-integrated wine showed aromas and flavours of peach, honey and subdued tropical fruit, brioche and minerality. Lees aging added a creamy texture to the wine. The wine is a blend of stainless steel and large barrel aging and has undergone full malolactic fermentation.   Delicious now and a great match for turkey, though certainly age worthy for another five to eight years minimum. It sells for $40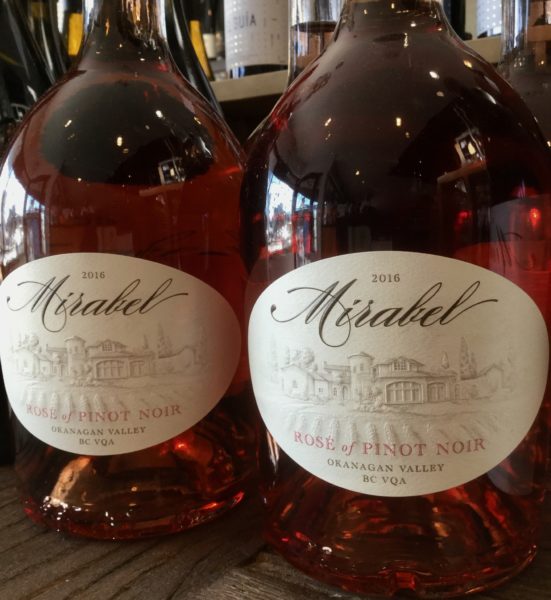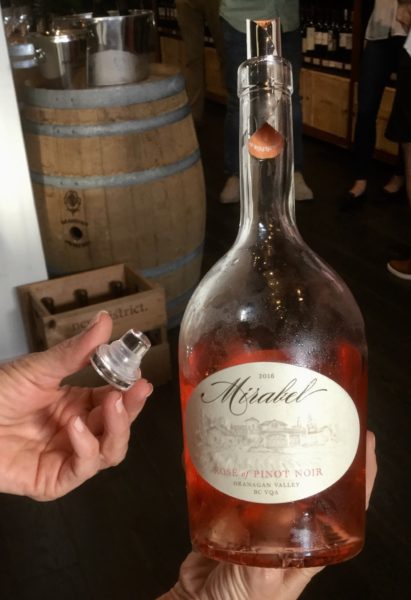 Next, we sampled the 2016 saignée-method Pinot Noir Rosé – made by bleeding off some of the free run juice from the pressed red wine, thereby concentrating the resulting red juice. The wine shows finesse and restraint, with integrated fruit and savory notes with undertones of minerality. It is packaged in a classy, distinctive eye-catching bottle and is priced at a level that matches some of France's best rosé wines. At $30, this is not just another rosé.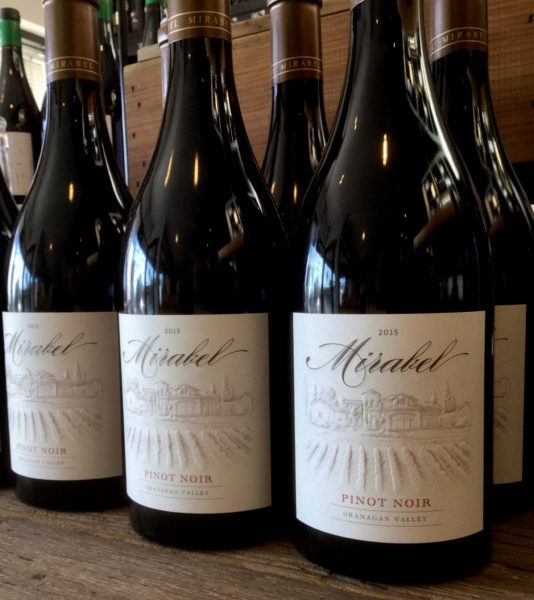 Finally, the 2015 Pinot Noir. $70. Again, elegance and well-crafted come to mind. The wine is nuanced with flavours and aromas of cherry, strawberry and floral notes. The oak and fruit is well integrated and the wine has a creamy texture. The lingering finish reflects its pedigree. Right out of the gate, this wine has captured the attention of wine critics.
With prices ranging from $30 to $70, these are clearly not your everyday wines. These are special occasion wines when only the best will do and they certainly fit in with international examples of like quality. These small batch wines prove that BC can produce complex, luxurious, elegant wines to rival any from around the world.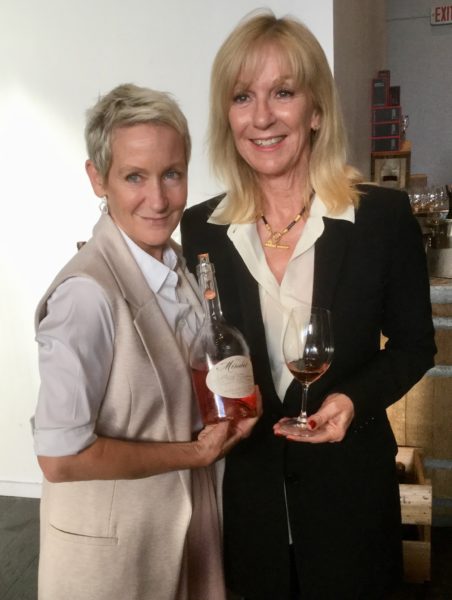 At the moment, the wine is exclusive to New District wine shop in Dunbar and at a few select restaurants.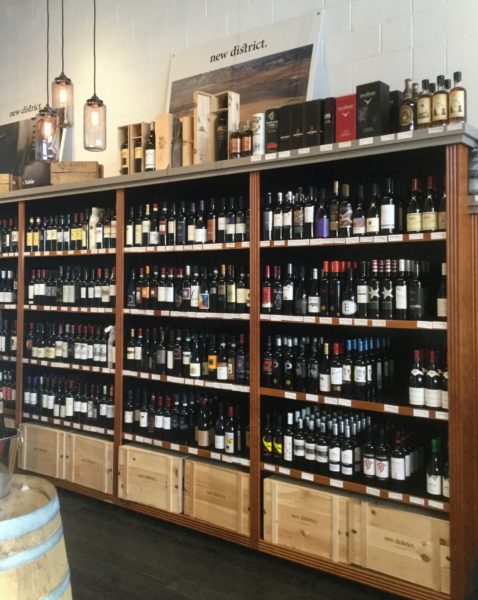 For more information or to purchase on line, visit: mirabelvineyards.com.