It's a Tuesday afternoon and I am sitting in a tenth floor Kerrisdale apartment beside a large window with a panoramic view of Vancouver and the fog shrouded north shore mountains in the distance.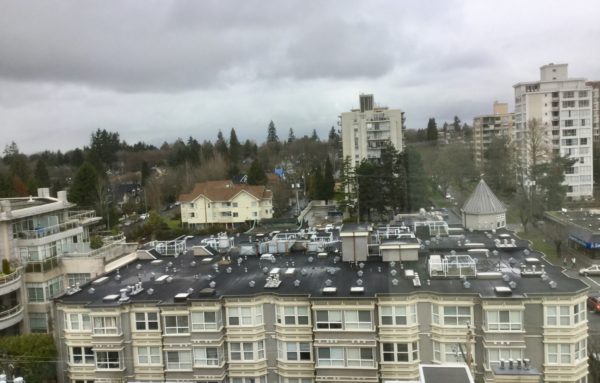 I've been lucky enough to be invited to be a guest at a private tasting group that meets with the expressed purpose to taste every BC pinot noir, six wines at a time (Brent estimates there are roughly 200 currently).
All I knew about this blind tasting was that they were all pinot noir wines. Upon pressing for more details, I found out that all but one was from BC. Eight wines were in front of me (we were treated to two additional wines). The group likes to make notes on each wine, and then discuss it before moving on to the next one in the flight. At the end, the bottles are unveiled.
And so we began.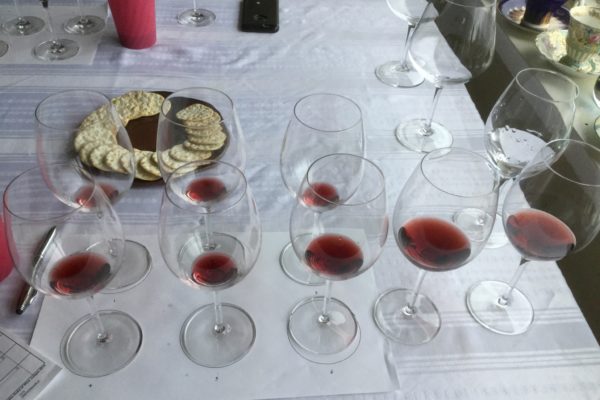 Wine #1
The first wine seemed to be from a warm year or region. We were quite surprised to find out that it was from Vancouver Island, which usually produces bright crisp wines. This one had ripe, almost stewed fruit, especially cherries, on the nose and palate.
Venturi Schultze 2012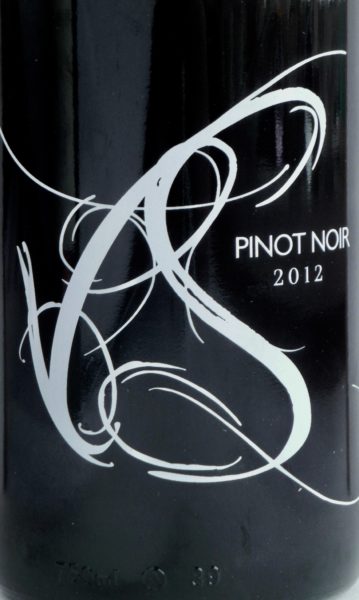 Wine #2
Delicate cherry, earth and meaty notes on the nose and palate. Surprisingly, this wine, which showed more acidity than the first wine, was from a warmer region – West Kelowna.
Indigenous World 2012 Single Vineyard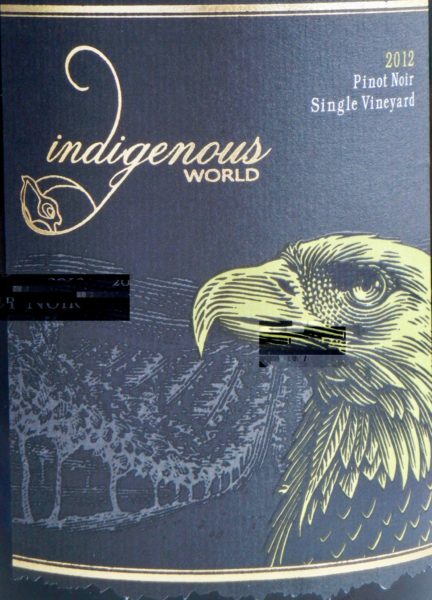 Wine#3
Cherry, cranberry, meat, earth, spice and vanilla with firm ripe tannins.
Gray Monk Odyssey 2012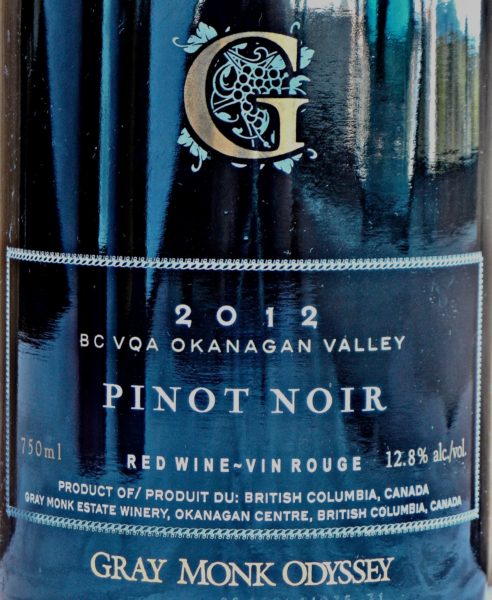 Wine #4
A varietal nose with all you'd expect from pinot noir including pencil shavings, forest floor and floral notes. Good body and balance. The flavours echo the nose followed by a medium-plus finish. Very good. Number three for me.
St. Innocent (Oregon) 2012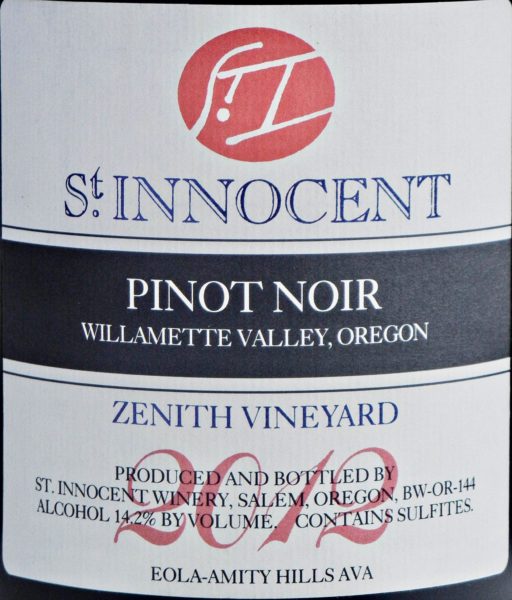 Wine #5
In the glass, this wine appeared darker and younger (purple tinge on the rim) than the other wines. This wine took a bit of time to open up and revealed more aromas and flavours as it did so. This wine benefits greatly from decanting.
Noble Ridge King's Ransom 2012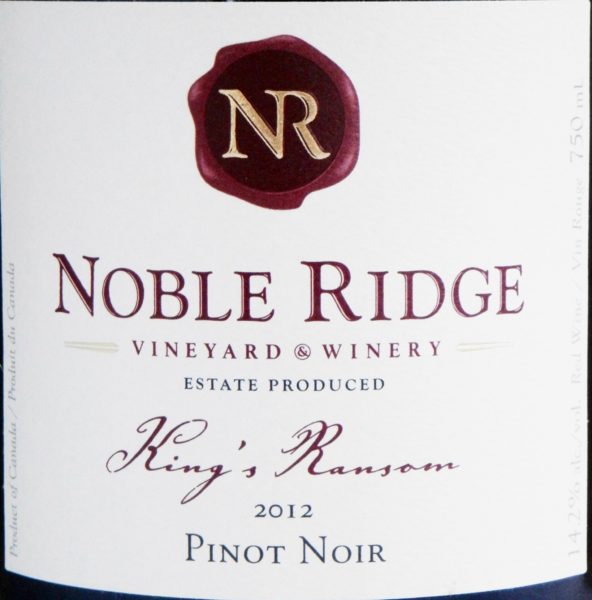 Wine #6
Cranberry, pomegranate, meat, leather, truffles and white pepper on the nose. Good balance. Bright fruit dominates the palate followed by a medium-plus finish.
Baillie-Grohman Reserve 2012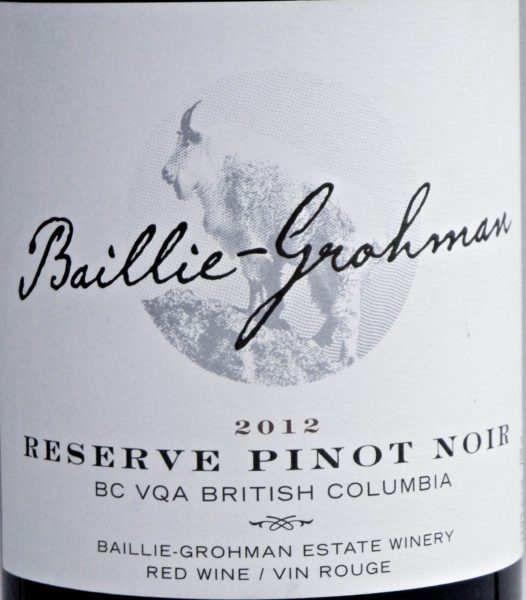 Wine #7
Aromas of ripe fruit – cherries and strawberries, earth, bramble, vanilla on the nose. Good balance. Juicy, mouth-watering fruit on the palate followed by a warm finish. My second favourite.
Stone Boat Primo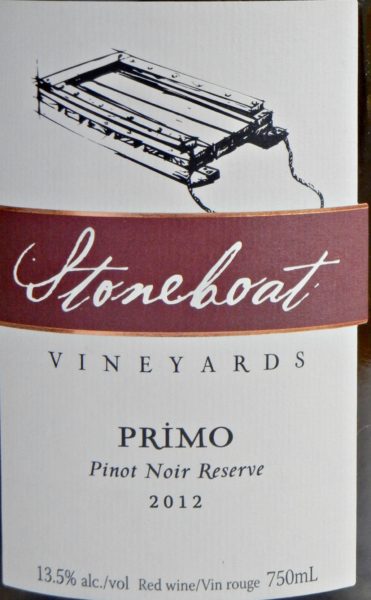 Wine #8
Impressive nose layered with lots of secondary aromas including leather, dried fruit, especially cherries, savoury notes, meaty, forest floor and floral tones. Well balanced. Complex on the palate with flavours mirroring the nose. Followed by a medium-long finish. This was most people's favourite wine.
Spierhead Cuvée 2013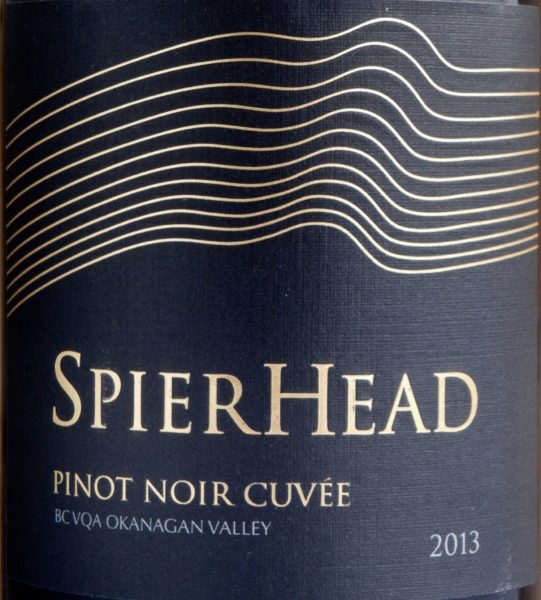 Blind tastings, such as this one, are always very educational and enjoying a flight of wine among friends is a great pleasure.   So whether you make it a one-off or form a regular group, give it a try. You'll love it.
Thanks to Brent Gushowaty for the invite and providing the bottle shot photos.  Cheers!