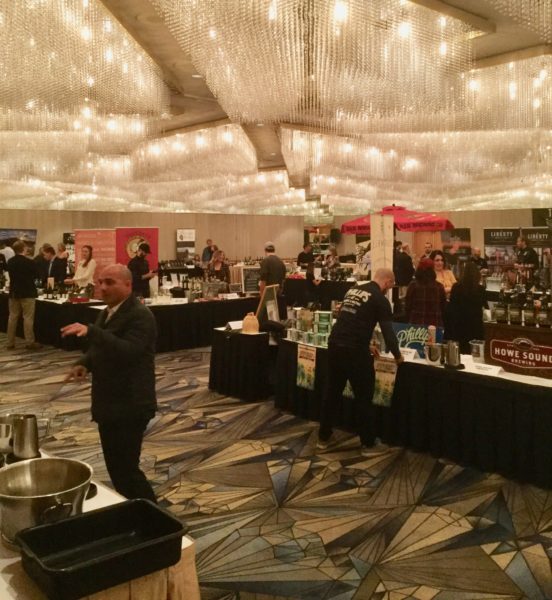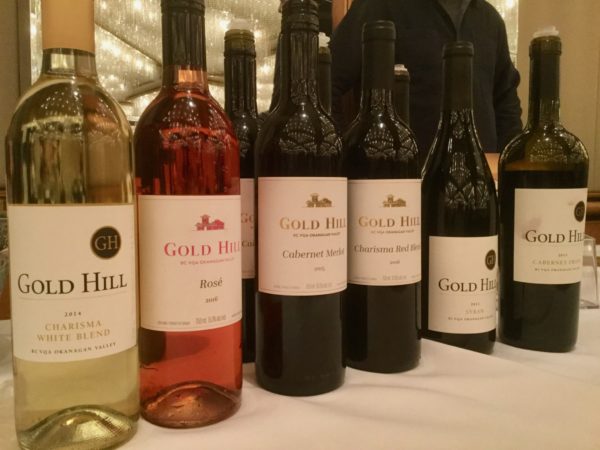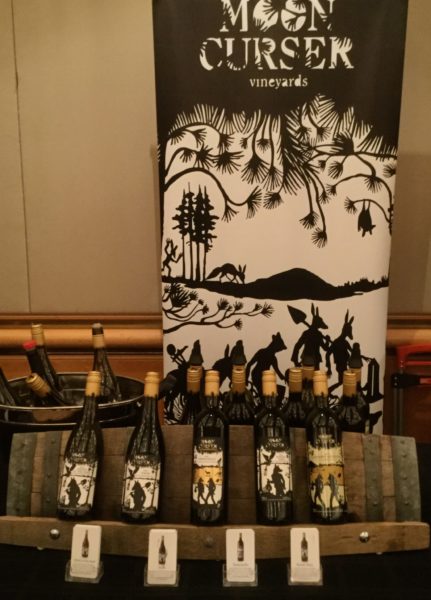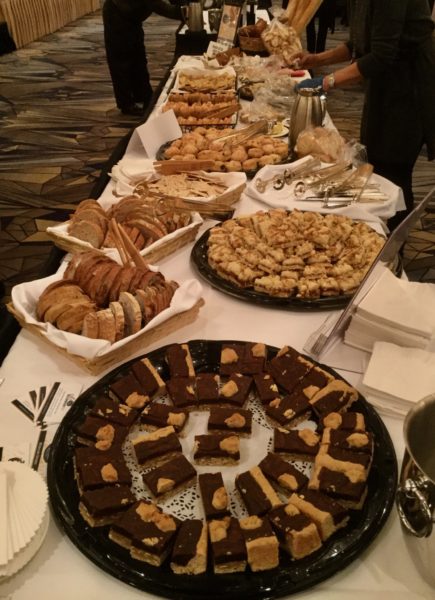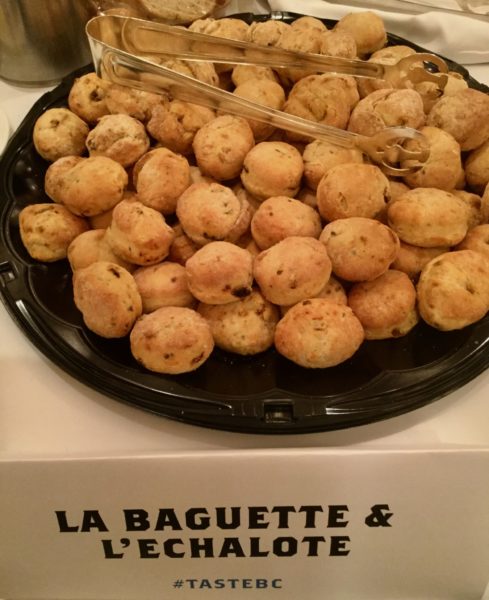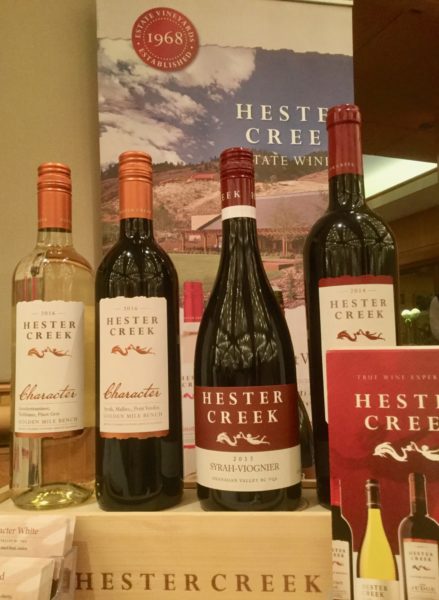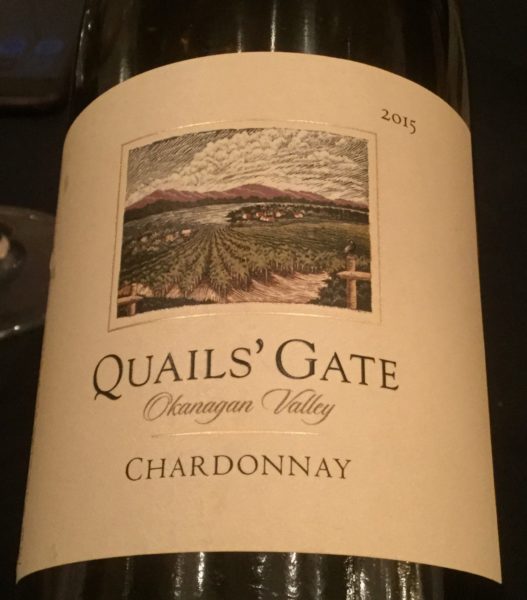 Liberty Wine Merchants' annual event is a great opportunity to showcase the amazing craft beers, spirits and wines that BC is becoming famous for. Here are some brief notes on wines I was able to taste.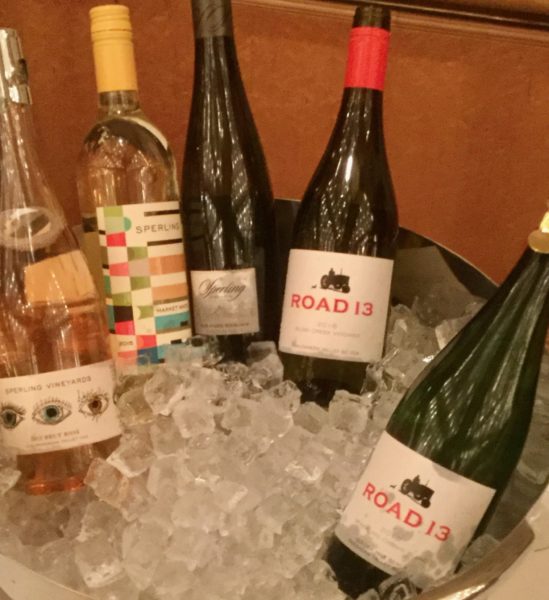 Road 13
I have heard a lot of buzz about this BC bubble and after tasting it, I now know why.
Sparkling Chenin Blanc – this bottle-fermented wine bright citrus, brioche and toast, good mousse, clean on the palate with citrus lingering on the finish.
Sperling Vineyards
Ann Sperling is doing a lot of new and exciting things at Sperling and this wine is one of them.
Ancestral Brut Rosé – dried red fruit, dust, earth and brioche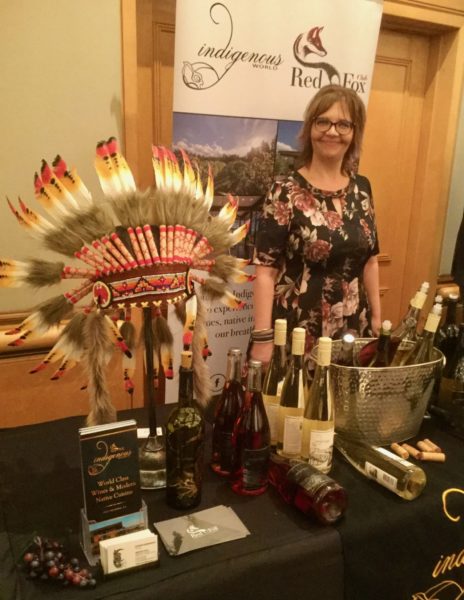 Indigenous World
It was lovely chatting with wine rep Susanne. I have known about Indigenous World for some time, but this was my first opportunity to sample their wines.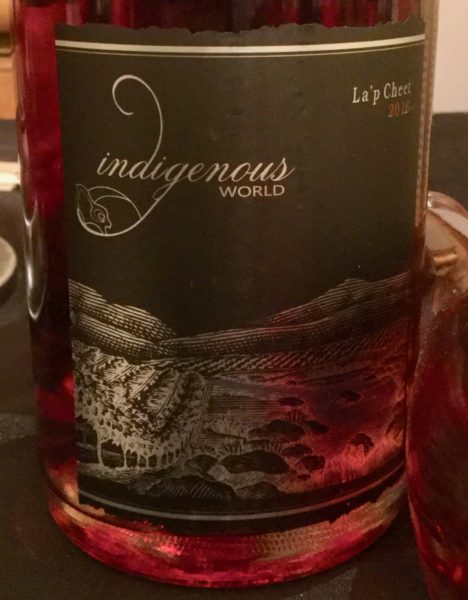 Sparkling Rosé – tank method Pinot Noir bubbly that is packed with strawberry aromas and flavour will make you forget all about Prosecco.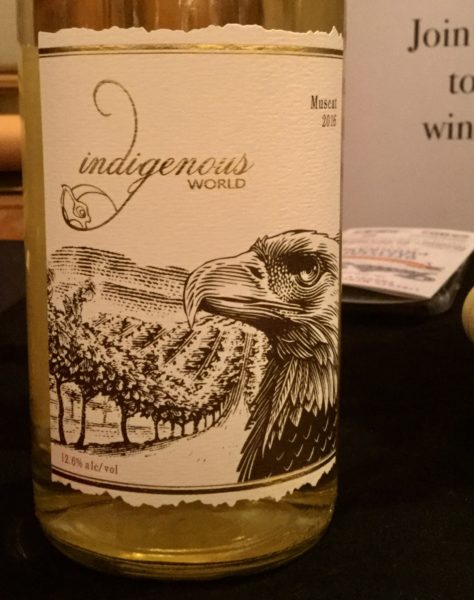 Dry Muscat – I was very impressed with this blend of three different muscat grapes, which explodes with honeysuckle, camomile and white peach. Yummy wine.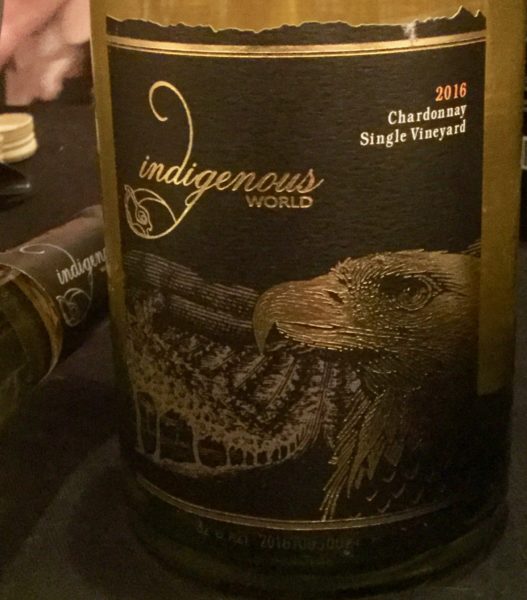 Chardonnay – well done, a nice balance of oak and fruit
Spierhead
Chardonnay – a little of this wine was aged in new French oak and the rest in stainless steel resulting in a wine where the oak plays a minor supporting role. The wine is bright and fruit dominated (apricot, apple, citrus), crisp and refreshing.
GFV Saddle Block Pinot Noir – a blend of three clones from Spierhead's original pinot noir plantings. This concentrated wine demonstrates why their east Kelowna site is so well suited to this grape. It is sure to please any pinot lover with its cherry, raspberry and spice notes.
Pinot Noir Cuvee – this blend of barrels and five clones shows how blends can add complexity to a wine – cherry, raspberry, strawberry, earth, spice and hints of mocha. Delicious!
Hugging Tree
This family run Similkameen winery is making itself known with its distinctive wines.
Viognier – Bright and refreshing, this is a well-made wine with good mouth feel, white peach and tropical fruit followed by a medium-plus finish.
Rosé – this bold rosé is made from merlot and cabernet sauvignon.   Crisp and dry with lots of strawberry and red apple.
Fairview Cellars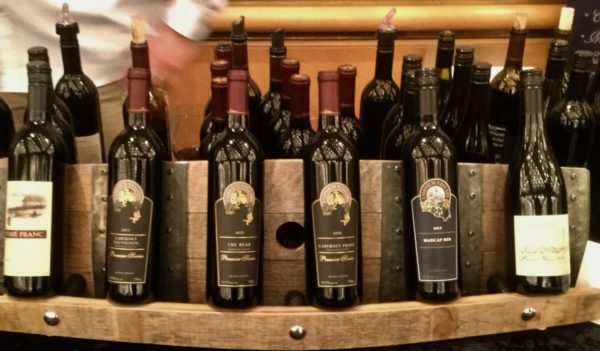 Halfway through the event, it was time to switch to red wines and I just happened to be at Bill Eggert's table and it has been a while since I sampled his wines so I worked my way through all his offerings.
Pinot Noir – from a Vaseaux Lake site a little further north from his estate vineyard so the grapes are not over-ripe. Pow! This is a big and concentrated flavour bomb with good mouthfeel and a medium-long finish.
Madcap Red – a merlot dominant blend with small amounts of cabernet sauvignon and cabernet franc added for depth and complexity.
2010 Pinot Noir – so nice to taste an aged pinot. Loved it.
Cabernet Franc – young and refreshing with lots of blackberry and spice.
The Bear – Wow! This wine is a big and bold Meritage blend with cabernet sauvignon making up to at least 50% of the mix. Great extraction. Love it.
Cabernet Sauvignon – this is a wine that proves cabernet sauvignon can ripen nicely in southern BC. It is the 'workhorse' at Fairview and goes into many of their blends. In exceptional years it is also bottled as a single varietal.
2007 Bucket of Blood – 60% syrah and 40% cabernet sauvignon. Elegant with finesse and harmony. Amazing.
Fume Franc – this wine pays homage to the few rows of grapes that were subjected to smoke taint in 2015. I loved this unique wine that was kissed with smoke.
Tinhorn Creek
Syrah – a very good example of BC syrah, showing depth and concentration. Meaty, earthy, black pepper, red berries, and vanilla with a medium-long finish.
Liquidity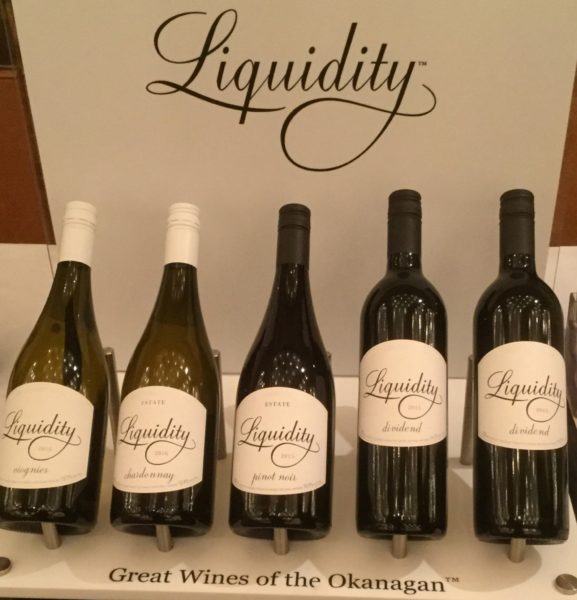 Pinot Noir – Winemaker Alison Moyes is passionate about pinot noir and it is certainly reflected in this wine, which shows red fruit and berries with spice in the background. Make sure to try all their pinot offerings.
Noble Ridge
Well known for their 'The One' sparkling wine.
Chardonnay – Bold, with tropical flavours and nicely oaked with lingering toasty notes.
Pinot Noir – I'd hold on to this one. Still a tad grippy, but there's no doubt this will blossom beautifully with a little more time to age. If drinking now, aerate into a decanter and give it time to open up and show its dark fruit and berry flavours.
Blue Mountain
This iconic Okanagan Falls winery enjoys a well-deserved reputation for its chardonnays, pinots and sparkling wines.
Pinot Noir – inviting greeting with cherry and spice aromas and flavours followed by a toasty finish
Brut – clean, refreshing with a creamy texture. The perfect pairing for ceviche, and the samples from La Mezcaleria were a delicious match.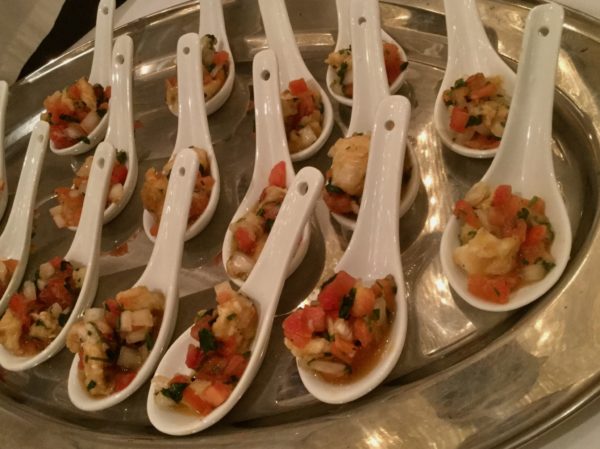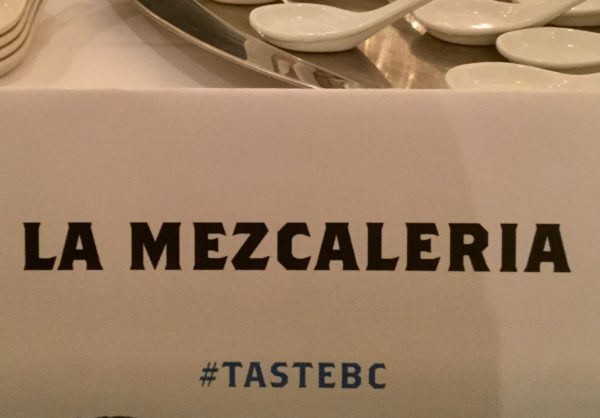 Howling Bluff
Luke Smith has an amazing site for pinot noir on his Naramata property and he devotes the same focussed detail to all his wines. Thanks for the chat and pours, Vicky.
Three Mile Creek Sauvignon Blanc – a small addition of Semillon gives this wine its signature white Bordeaux character. This is a 'Wow' wine that hits all the right notes.
Cin Cera – This Merlot/Malbec blend is a delicious fruit bomb with aromas and flavours dark cherry, cassis and mocha.
Pinot Noir – One of BC's best, this is classic with cherry, forest floor, delicate strawberry and subdued vanilla notes. Amazing pinot!
Maverick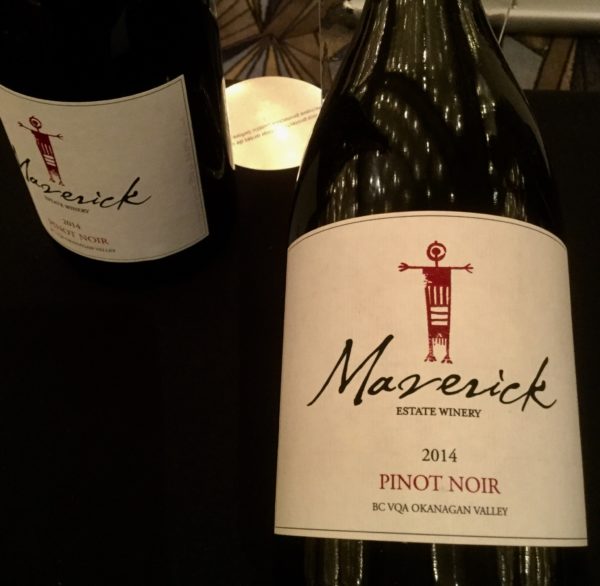 Oliver's Maverick winery has been getting a lot of attention for their wines. Bertus Albertyn has proven himself to be an innovative winemaker.   My favourites have been the Ella sparkling wine and their bush vine Syrah.
Sauvignon Blanc – very well made with good body and classic flavours of citrus, peach and tropical fruit followed by a lingering finish.
Bush Vine Syrah – this is a big wine with lots of flavour – black cherry, plum, pepper and tobacco among others and a good example of why BC syrahs are getting a lot of critical attention.
Elephant Island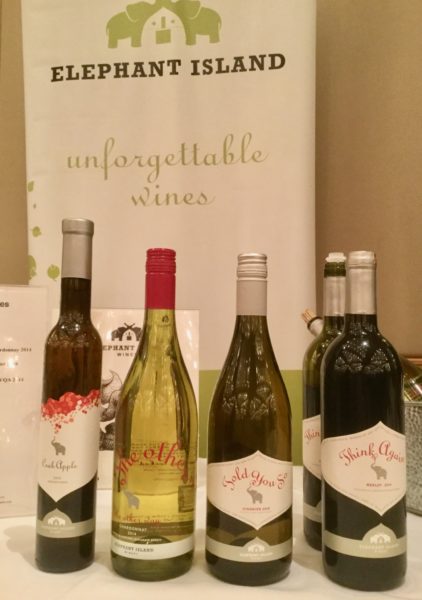 I have always considered Naramata's Elephant Island Winery to be a fruit winery, so I was surprised to see and try one of their grape wines that have recently been added to their portfolio
"The Other Way" Chardonnay – nicely balanced with oak (subdued) and citrus fruit. A slightly sweet entry with minerality on the finish.
Tugwell Creek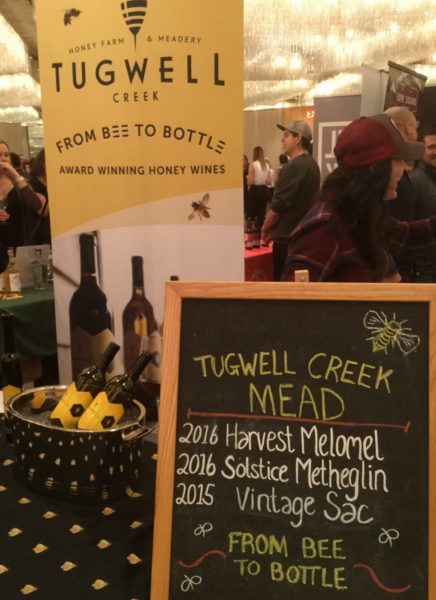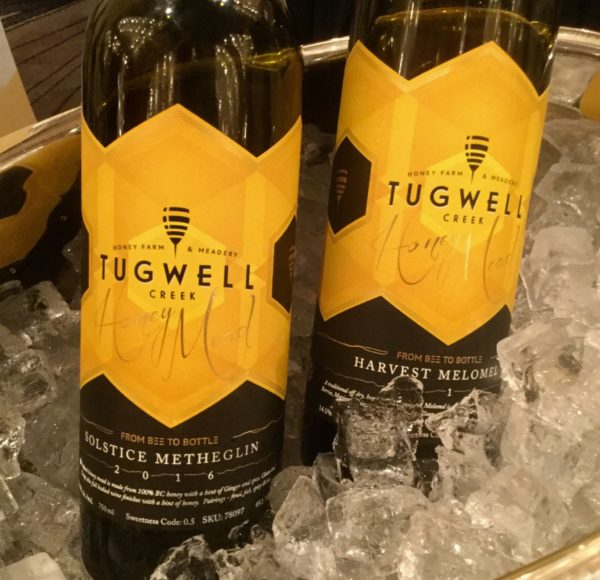 I was very happy to see Tugwell Creek in attendance, as I am a big fan of mead. I think it is safe to say that most people have never tasted a wine made from honey and most would expect it to be sweet. On the contrary, these wines tend to be quite dry while maintaining a delightful honey flavour. Often meads are flavoured with fruit (Melomel) or spices (Metheglin) to give added complexity. New to Tugwell's line up is a Vintage Sac (Port-like) Sweet Mead. I was especially impressed with the Solstice Metheglin, which was flavoured with ginger and spices and aged in French oak.   Tugwell's samples were all excellent and you really owe it to yourself to try these interesting wines.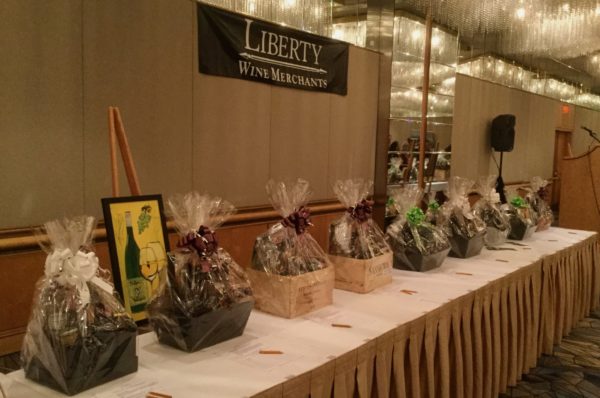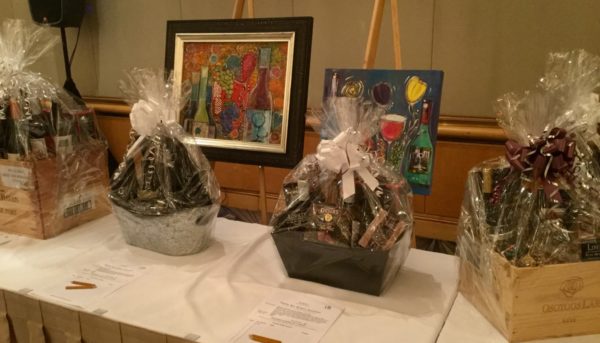 Liberty Wine Merchants cares about giving back to the community and always supports charities with their events. Taste BC saw proceeds from the silent auction benefitting the BC Children's Foundation.
No matter how short my short list is, I never get around to all the tables I'd like to visit. I try to get to wineries that are new to me before moving on to old favourites and other interesting products. This year, sadly, I didn't have time to get to everyone I wanted or sample any of the craft beers or spirits that were offered.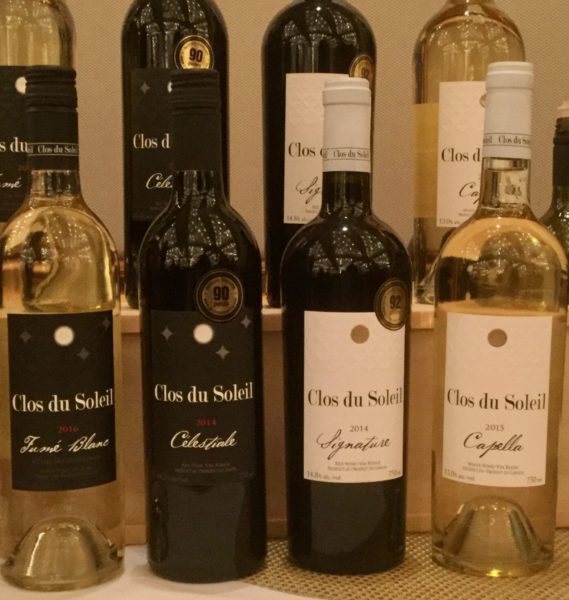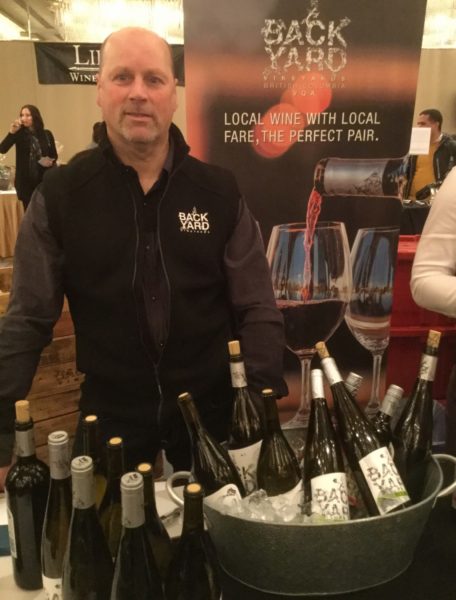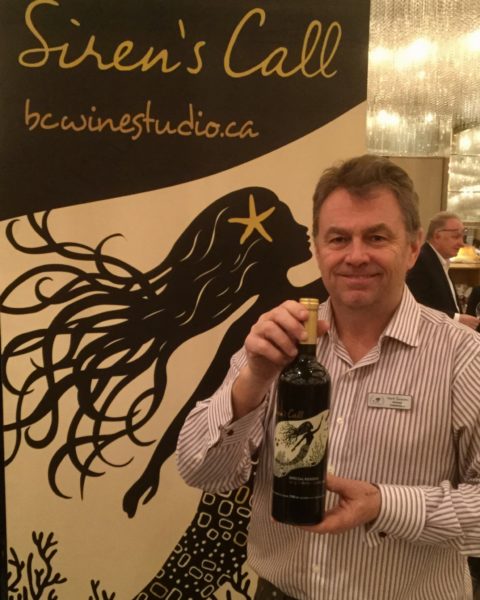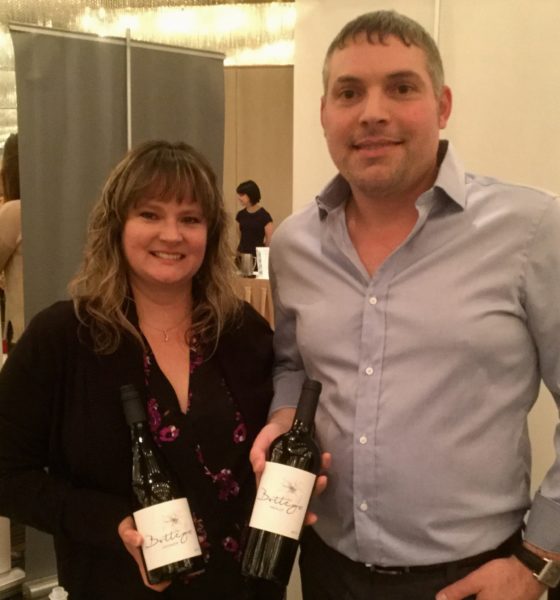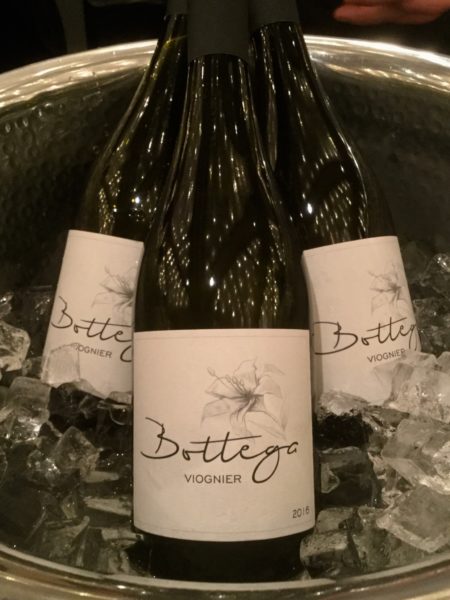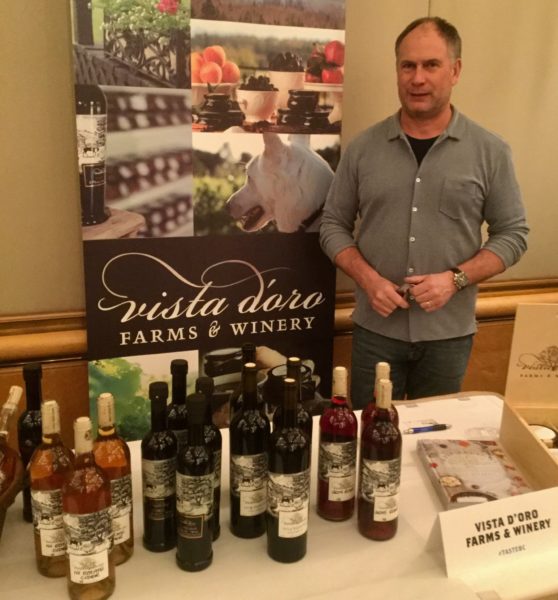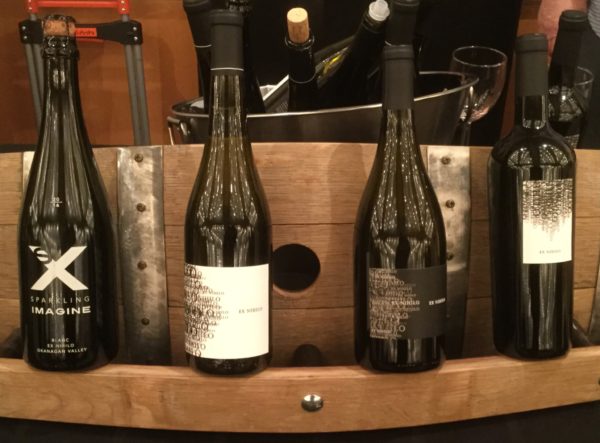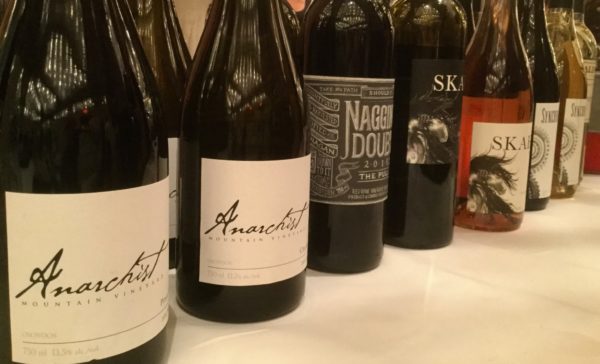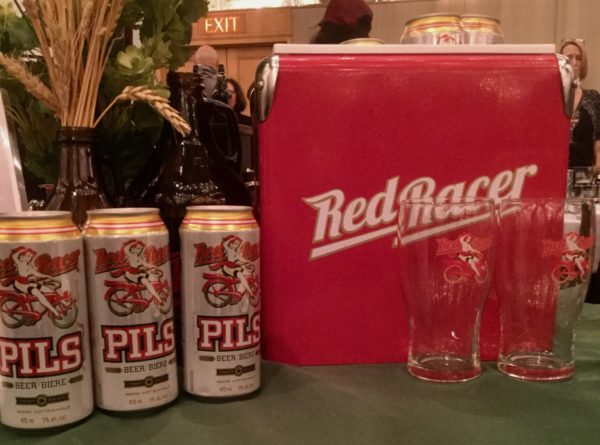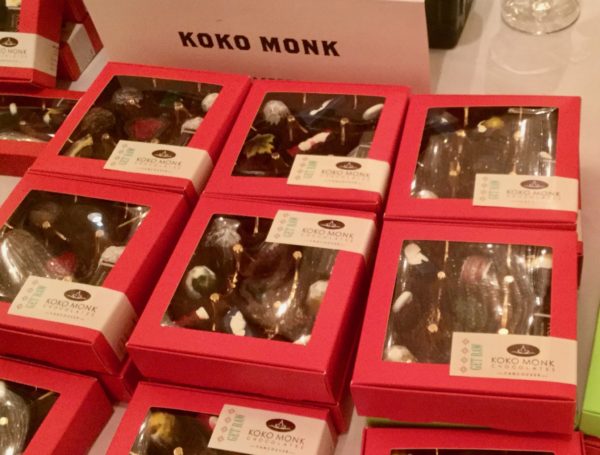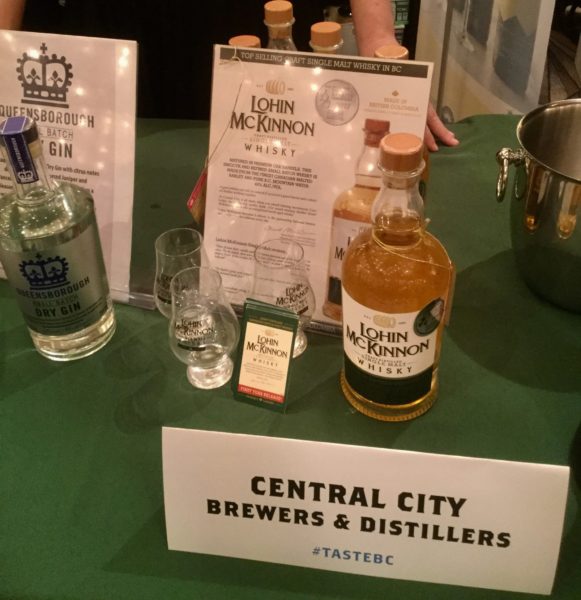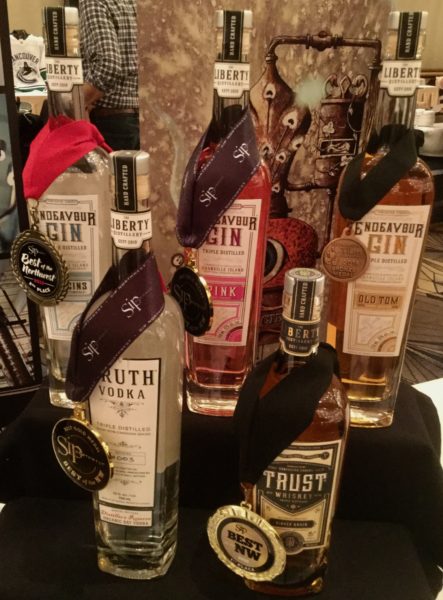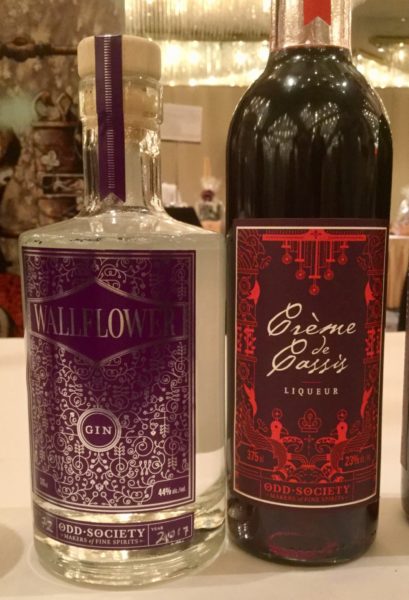 You can find any of these products and more, at any of Liberty's five locations.  For more information, contact: www.libertywinemerchants.com
(All photos – Sam Hauck)