In September I was touring Kelowna and I was thrilled to be able to include a visit to the home of Doug and Dawn Reimer to taste their three Mirabel wines.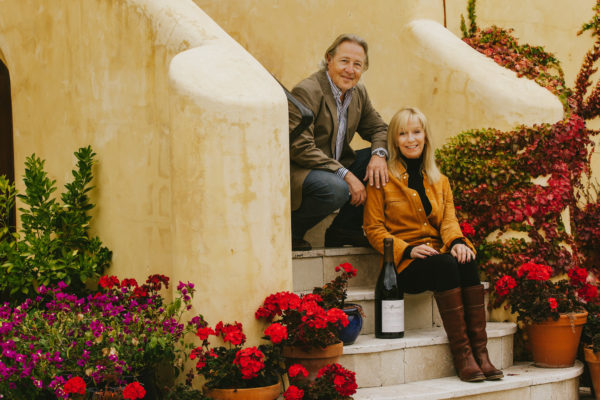 The Reimer family is originally from Winnipeg and more recently from West Vancouver where they raised three sons. The South East Kelowna property where the vineyard is located was purchased in 2004. The grape vines were planted in the higher elevations of the property and the lower sections of the property are home to apple orchards.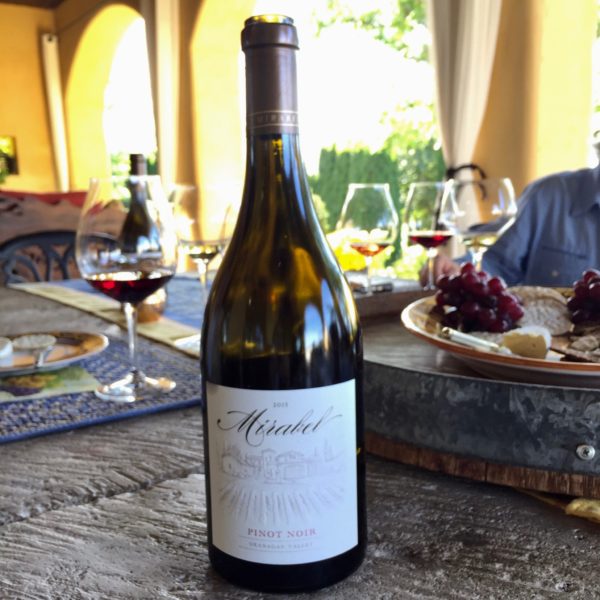 The best way to taste great wine is with good company, the right wineglass and a light nibble. We enjoyed French cheese, crackers and fresh fruit. The Reimer's home is as welcoming as our hosts and being a nice afternoon we enjoyed our tasting on the patio. Views of the beautiful vineyard property included in the experience.
The vista from the patio gives a full view of the vineyard, orchard and the neighbouring golf course. The Pinot grape vines come almost up to the deck of the house and sit on prime Terrior.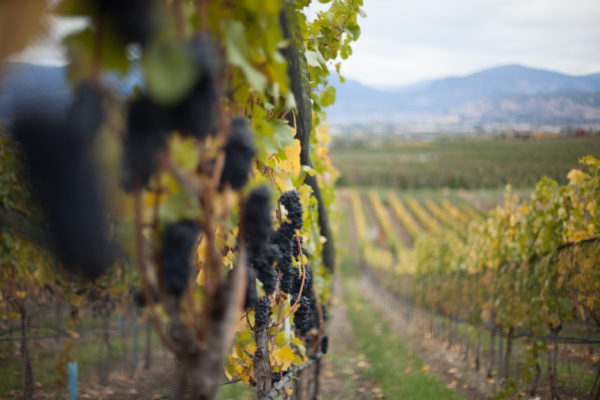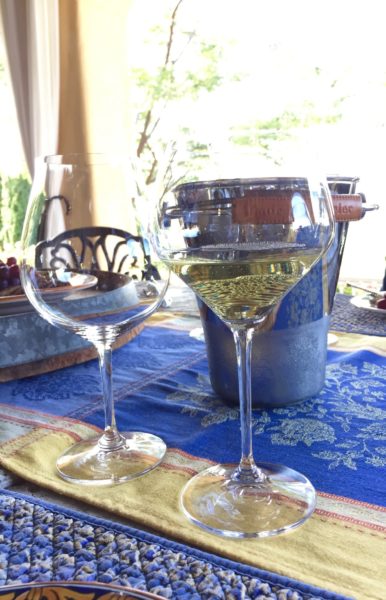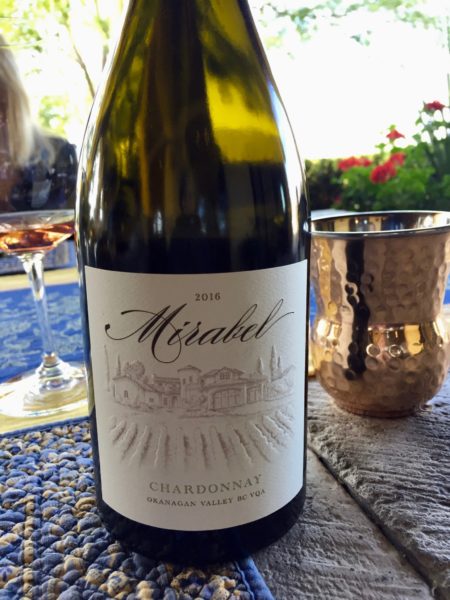 Although I am not a regular Chardonnay wine drinker I did appreciate the taste of this wine which I felt was reminiscent of a traditional French Chablis. Interesting to me was that on my second opportunity to taste the Chardonnay the subtle qualities were more pronounced suggesting this wine will continue to improve if you wish to keep it for a time although it is so delicious I can't see why you wouldn't want to consume it now.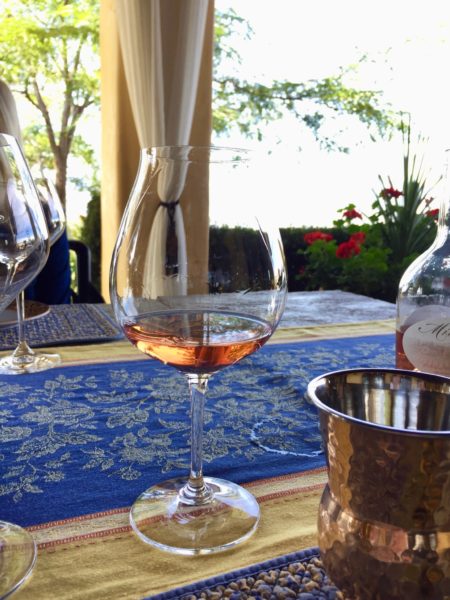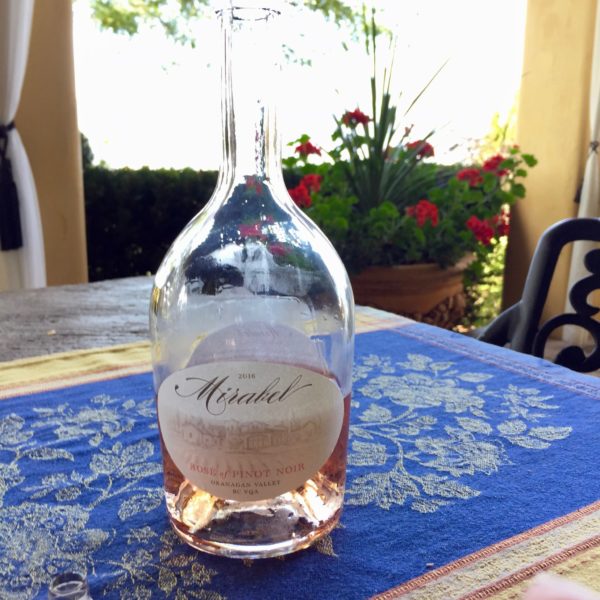 The Rosé was my personal favourite of the Mirabel wines and I was delighted that the richness and Provence flavours were even more in evidence at the second tasting.  The unique bottle shape adds to the fascination of this heavenly Rosé and makes it the one you want to place on the table when friends drop by. This wine is superb anytime, either on its own or pairing with fresh, light dishes or canapés. Mirabel Rosé could easily become my "go to" Rosé.
I am not the only member of our family with an appreciation for wine and so I am delivering the comments of someone who is unequivocally a huge Pinot Noir fan. It was his opinion that the Mirabel Pinot Noir was in a category reached only by some of the top Oregon producers and held its own very well against wines with a much higher price point.  Someone was so impressed they purchased a new set of quality wine glasses to be used only for the most special of Pinots.
"Terroir, terroir, terroir. The South Kelowna west facing vineyard is planted with Dijon clones and is yielding one of the finest Pinot Noirs. The quality of the 2015 Pinot Noir produced by the Reimers will give stiff competition to Pinot coming out of Oregon.  I purchased the Mirabel Pinot Noir at New District on Dunbar Street in Vancouver. You have got to go! Fabulous staff."
"The Pinot was to serve at Thanksgiving with the J.D. Farms turkey purchased at Armando's at Granville Island Public Market. Being a young Pinot I decanted it early and at dinner, it was poured and served in proper Pinot Noir glasses. The wine was very well received with oohs and aahs expressed by our guests. The wine was silky smooth."
"It is pricey at $70.00 per bottle that's because of the Dijon clones; the winemaker, Matt Dumayne; it's about the commitment to quality by the Reimers; it's also about almost 12 months in French Oak, but it is mostly about the Terroir. It's always about the Terroir."
Comments by Mike van der Gracht, my official red wine taster.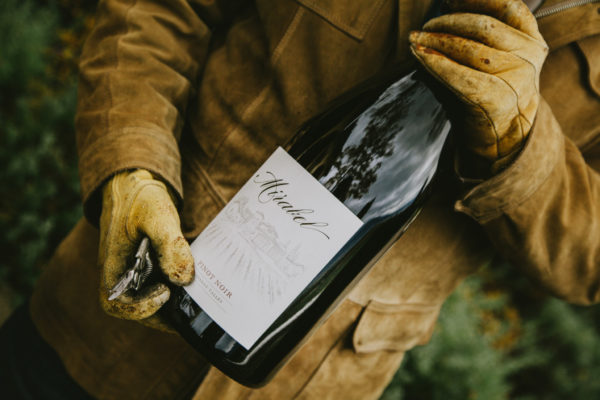 Mirabel Vineyards Pinot Noir has been highly rated by three respected wine reviewers that included John Schreiner giving the Pinot Noir 95 points; 94+ points from Kristof Gillese; and 93 points from Tim Pawsey. My own ratings of the three Mirabel wines can be summed up concisely as excellent for the Rosé and Chardonnay with the rating of exceptional for their Pinot Noir.
Mirabel Vineyards wines will be featured at the following event:
Date: Friday, November 17, 2017
Time: 6:00pm to 10:00pm
Place: Four Seasons Resort Whistler – Harmony Room
4591 Blackcomb Way, Whistler, BC V0N 1B4
Tickets: $185 per person (All pricing is subject to tax + gratuity) Tickets available via this link.
A truly exciting collaboration from the tropics to the mountains, SIDECUT will be hosting Nobu Lanai's, Chef Marlowe Lawenko to bring a taste of the Four Seasons Resort Lanai's newest restaurant's signature new-style Japanese cuisine to Whistler. Teamed up with Executive Chef Eren Guryel's modern steakhouse menu heavily influenced by British Columbia's seasonal ingredients, this long table dining experience will be fresh, fun and memorable. The dinner will be further enhanced by wines from the first vintage of Kelowna's ultra-premium Mirabel Vineyards to create an unforgettable culinary experience. Click here to book.
Mirabel wines may be purchased directly from the vineyard by ordering through their website Mirabel Vineyards. Also available exclusively at New District on Dunbar Street.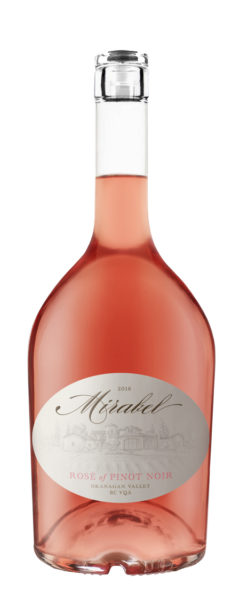 For a brief overview of more of my most recent excursions to Kelowna click here. More feature articles will be forthcoming. With thanks to Tourism Kelowna for their knowledgeable assistance.
Image supplied courtesy of Mirabel Vineyards or MyVanCity.