Weekend festival offers painting tutorials, wine tastings, 
new brunch menus and more
Wine tastings, plein air painting sessions, and a fresh summer brunch menu await guests attending
Art & Wine in the Vines
, a collaborative affair hosted by
Liquidity Wines
,
Noble Ridge Winery
and
The Federation of Canadian Artists
. The weekend-long festival, taking place on Saturday, July 15 and Sunday, July 16, invites the public to explore the relationship between fine art, exquisite wines and local cuisine in the heart of British Columbia's renowned wine and artisan region, the Okanagan Valley.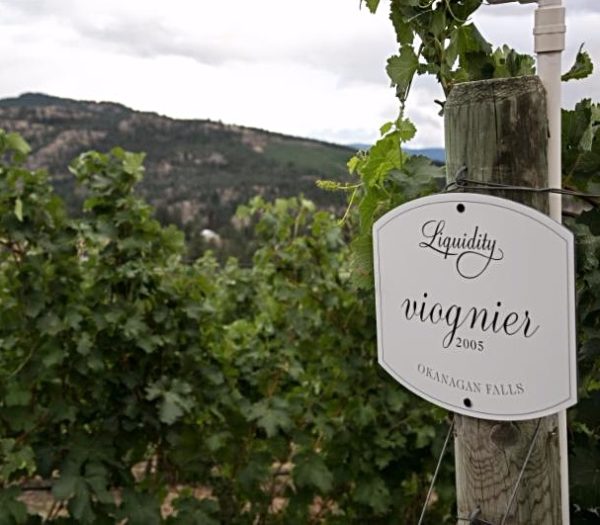 Open to guests of all ages, Art & Wine in the Vines features a colourful roster of events intended to connect people with artists, vintners and culinary purveyors from the Okanagan Valley. The art walk event allows attendees to wander freely between the adjoining Liquidity Wines and Noble Ridge Winery vineyards and participate in festivities occurring at both sites; alternatively, guests can hop aboard a shuttle connecting the vineyards (the shuttle will run at regular intervals throughout the weekend). Along the art walk path, artists will demonstrate plein air painting and lead interactive tutorials (11am to 4pm; times vary by artist) while wine-tasting stations will keep guests refreshed. Tickets cost $15, and include art walk admission as well as wine tastings, a commemorative glass and shuttle access. Tickets can be purchased online at the Liquidity website.
Vancouver based sculptor Marie Khouri will be presenting an exclusive lecture on Saturday the 15. During the lecture, Khouri will share insight into her process, artistic practice and personal history, including the influence of her Egyptian and Lebanese roots. Though at this time the event is fully booked, art aficionados are encouraged to include their names on a wait list by calling 778-515-5500, ext 2, or emailing info@nullliquiditywines.com.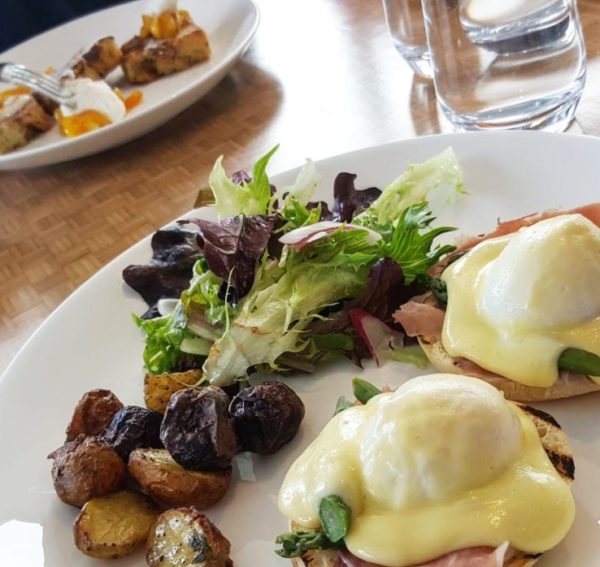 Before exploring the vineyards, attending seminars and chatting with artists, guests can enjoy Liquidity Winery's Sunday brunch, hosted in the airy bistro whose stunning view of Vaseux Lake is an art piece unto itself. The dishes at  
Liquidity Bistro
are crafted with seasonal ingredients sourced from nearby farms, with brunch features including a flavourful smoked salmon eggs benedict topped with fresh artisan greens; maple custard stuffed multigrain croissant with seasonal fruits, hazelnuts and yoghurt; the Liquidity Burger served in a brioche bun with pinot noir mustard; and other tantalizing selections. Brunch takes place on Sunday, July 16 between 11am and 3pm, and tickets are $25 (including tax and gratuity). Reservations must be made in advance either
online
 or by phone at (778) 515-5500. Guests are advised to mention they are attending the art walk in the reservation notes. For more details on Art & Wine in the Vines and to purchase tickets 
click here
.
About Liquidity Wines
Based in Okanagan Falls, the Heart of Wine Country™, Liquidity offers an artisan approach to winemaking, taking guests on a journey of the senses that captures the art of winemaking from grape to glass. The winery's stunning space wows with incredible views, eclectic artwork and locally inspired food. Time in the tasting room and bistro is spent enjoying these finer things in life, while in the vineyard care is taken to hand-harvest the best fruit and artfully blend them into fine wines. 
Liquiditywines.com
About Liquidity Bistro
Nestled atop a vineyard with a priceless view that could hang in one of the great galleries of the world, Liquidity Bistro reflects the winery's artistic approach to life with an eclectic selection of artwork adorning the walls and colourful vibrant dishes produced by Executive Chef Simon Bouchard and his kitchen team. Honouring the seasons that dictate the life of the vineyard, food is freshly sourced from local farms and paired with fine wines from Liquidity as well as those of the more than 200 other world-class Okanagan area wineries. A true taste of wine country cuisine is found at Liquidity Bistro. Liquiditywines.com/bistro