Remember those wonderful Friday nights in the summer when you were younger? A night at the fair with family or friends or both. The complete excitement of entering through those gates and hearing the carnival noises and screams of fear and joy all at the same time. The intoxicating smells of deep fried dough, that anyone can allow a slip in their diet for the delicious treat. And of course, the exhilaration that comes from flying through the air on the number of mechanical creations designed for sheer pleasure and joy. There truly is nothing like a Friday night surrounded by lights and fun at the fair. Unless you throw booze into the mix! We all love to see the enjoyment on a child's face while having a great time, but we as adults cannot let them have all of the fun! Throughout July, Playland at PNE is offering a spectacular deal for us 19 "plussers".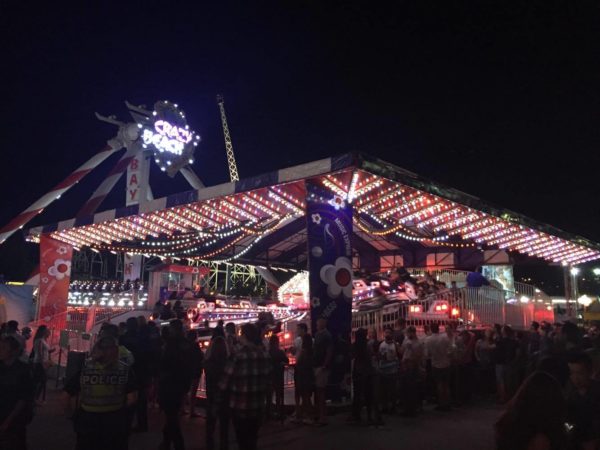 Taking all of the fun, food and rides you remember with an adult twist. Walk around the easily navigated park with your cocktail. With alcohol stations set up intermittently throughout the park, you have your choice of lager, amber ale or cider at the small tent stations setup for 5 to 6 dollars. As well, enjoy a large bar serving carnival themed drinks like cotton candy martinis and snow cone vodka specials. As stated, you are welcome to wander the park and check out all of the games and rides with your drinks in hand. For an event of this nature, I would have expected more alcohol stations for quicker, better service. You will spend at least 15 minutes in each line which of course accumulates and eats away at your time for rides and games. The service is very friendly once you reach the front of the line and certainly keeps up with the pleasurable atmosphere of the event. Expect happy service and fun wishes for your evening. Break away from the normal beer or cider and try one of the themed cocktails at the large bar in the south-center of the park. The line will be about 20-25 minutes but is worth it!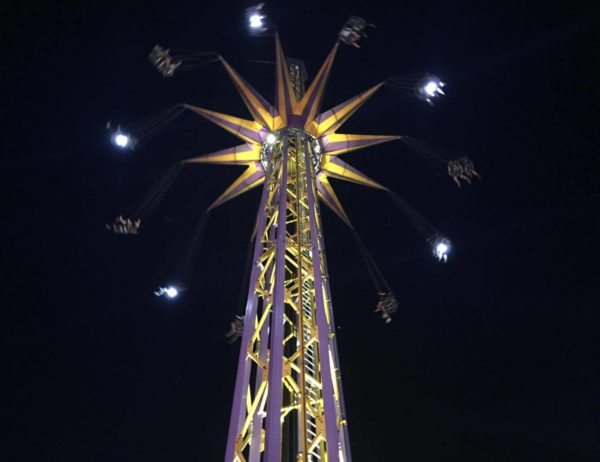 While drinking responsibly, most of the rides come free with your admission which is only $22. I found this to be a phenomenal deal considering all that is provided. Only two specialty rides are not included in the admission and they go for 20 – 25 dollars a ticket. All other rides come with your admission. I must say, the lines moved drastically quicker without a younger crowd around. And perhaps it was the extra couple of beverages consumed but I cannot recall having such a fun time on these rides. They are all in great shape and are running very smoothly. Atmosfear as usual held the longest line consistently as it can only seat 22 people at a time. So if you are looking for the same idea without the thrill from the tall crawl up, enjoy the fun of The Wave Swinger. You will not get the same view nor the same rush but it makes for a lovely spin. The Corkscrew is the preferred roller coaster if you are looking for a more exhilarating ride. You will be holding on tighter if you can keep your eyes open with every quick facing turn. The rides meant for children are closed off so it is thrill seekers only on these nights.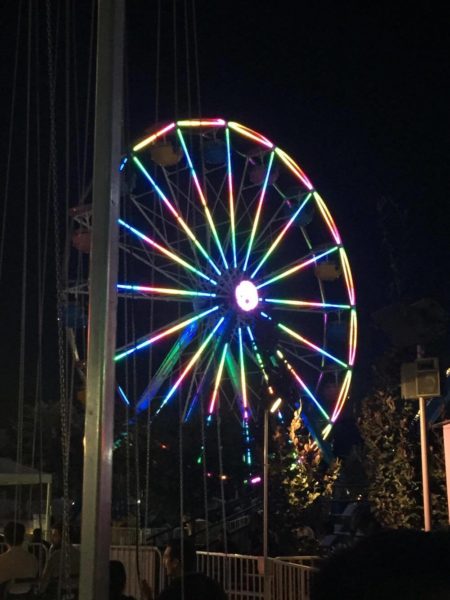 It is a completely different environment going to a fair without children around. It certainly is nice seeing the fun and joy on a child's face while having such a great time. However, it is a very nice treat to be able to get away and step into a child free zone where the main concern is partying on a Friday night. With the weekend ahead, what better way to enjoy than a couple of cocktails, walking around the illuminated park with all of the cliché aspects one enjoys at a carnival. With excellent service, a fine layout, a certainly well maintained atmosphere with security and great staff taking care of the esthetic of the park, this is a great experience to go out with a group of friends, a small group, a date or even a lone rider looking for a little getaway and a chance to enjoy the rides and games at a very cheap admission price. I would recommend to anyone that they go and enjoy this experience.  These nights will be happening every Friday in July so clear your schedule and come down to Playland at the PNE for a licensed plus 19 event!