Buy tickets now to enjoy BC's bounty at the tastiest event of the summer
The Chefs' Table Society of British Columbia and the BC Salmon Marketing Council present the inaugural Wild Salmon Celebration at the False Creek Fishermen's Wharf on Saturday August 26 2017 from 6:00pm to 9:00pm. Tickets $49 (plus fees) are moving fast, get yours here.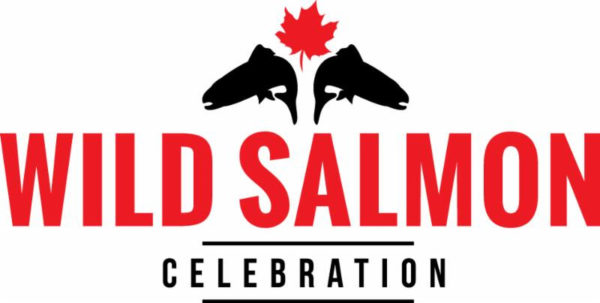 Summer is capped off in style with a waterfront, al fresco style dinner cooked by the region's top chefs, and special guest chefs from across the country. Enjoy composed dishes featuring wild BC salmon and some Salmon-Safe wine samples. The dockside set-up includes open air dining and a relaxed environment where attendees can roam from one delicious station to the next. Don Hardy Blues' Quartet will take the stage to provide live music, which makes the perfect backdrop as you dine and take in the marine surroundings.
The Wild Salmon Celebration highlights some the region's most talented chefs as it honours the miracle of wild salmon making their return to BC's rivers.
Date: Saturday, August 26 2017
Location: False Creek Fishermen's Wharf
Cost: $49.00 per person (plus fees)
Time: 6:00pm-9:00 pm
Just announced, participating chefs:
Lee Cooper, L'Abattoir, Vancouver
Derek Dammann, Maison Publique, Montreal
Charlotte Langley, Scout Canning, Toronto
Tyler Shedden, Culinary Director – The Chase Hospitality Group, Toronto
Lucais Syme, Cinara, Vancouver
Ricardo Valverde, Ancora, Vancouver
Peter Zambri, Zambri's, Victoria
And more to come.
This event is made possible with the contribution of our sponsors A&B Party Rentals.
Please note this is a 19+ event.
Mark your calendar so you don't miss the city's favourite foodie events hosted by
The Chefs' Table Society of British Columbia: 
•Chef Meets Truck – Tuesday September 12 in Yaletown
•Slow Fish Dinner – Sunday October 15 at Pacific Institute of Culinary Arts
•Greatest Bake Sale Ever – November 2017
Tickets will be available through Eventbrite.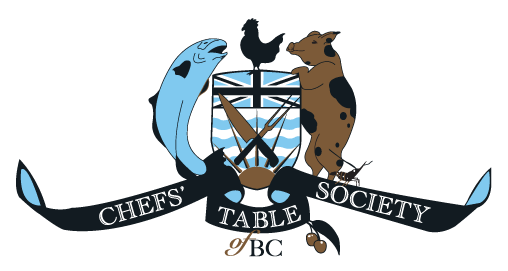 About the Chefs' Table Society
The Chefs' Table Society of British Columbia is a non-profit society comprised of BC's leading chefs and culinary professionals. It is a chef-administered, province-wide collaborative dedicated to creating a foundation for the exchange of information between culinary professionals. The Society supports innovative and sustainable programs that will inspire, educate and nurture BC chefs, producers and the local food industry. The Chefs' Table Society secures apprenticeships for and bestows bursaries to emerging local chefs and also finances culinary education programs in BC schools. For more information or to become a member visit chefstablesociety.com.