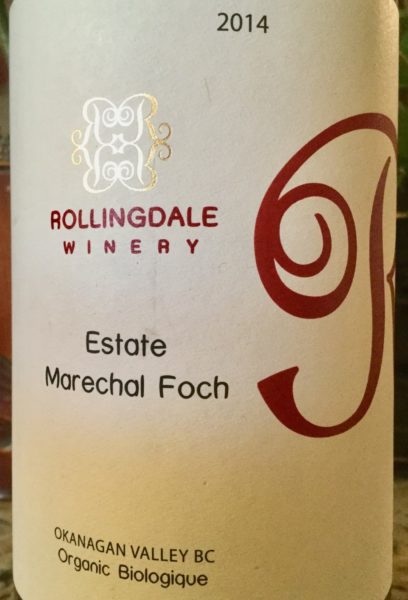 2014 Maréchal Foch
Rollingdale
West Kelowna, BC
$24.90
Maréchal Foch is a grape that many might not be familiar with. It is a French hybrid that is early ripening and resistant to the cold. These wines tend to be dark in colour, high in acidity (making them refreshing and good with foods) and low in tannin, which makes them easy to drink and a good wine for those who usually don't like red wines. Rollingdale's example is garnet red in colour with medium-deep intensity. The nose is interesting and appealing with aromas of huckleberry, boysenberry, leather, mocha and prunes. Good balance with low tannin, which makes it easy to drink. The flavours echo the nose and are followed by a medium-short finish. Serve this with Friday night pizza or burgers.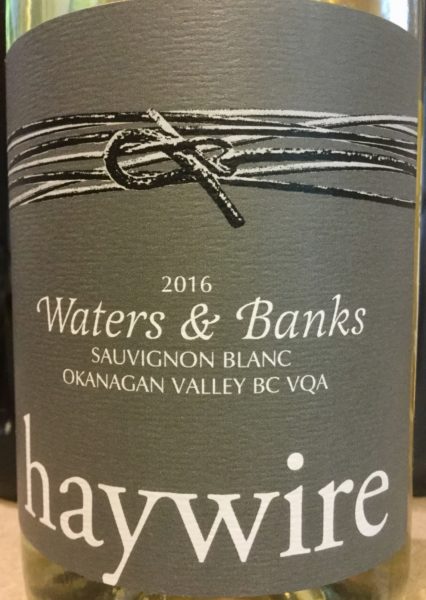 2016 Sauvignon Blanc (Waters & Banks)
Okanagan Crush Pad
Summerland, BC
$24.90
This is a Sauvignon Blanc with an identity of its own, well made but clearly not from New Zealand, nor the Loire. Organically grown from Summerland's Waters & Banks Vineyard. Lemon yellow in colour with medium-light intensity.   A somewhat subdued but integrated nose showing aromas of minerality, citrus, fruit salad and herbal undertones. Well balanced with a creamy texture. Juicy lemon, reminiscent of lemon meringue pie, on the palate followed by a medium-long finish. Serve with shellfish, salmon of chicken with a light cream sauce.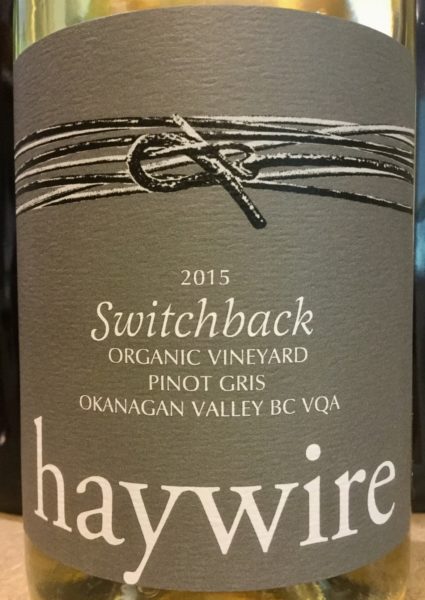 Haywire Switchback Pinot Gris 2015
Okanagan Crush Pad
Summerland, BC
$24.90
Again, well made with a sense of place. Certainly not a 'typical' Pinot Gris. The grapes came from the organic Switchback Vineyard. Picked and processed in five batches to give the wine some complexity. Pale straw with medium-light intensity. Ripe apple, stone fruit and minerality on the nose. Well made with good structure. Big and round in the mouth. Ripe apple on the palate, followed by a medium-long finish. This would be perfect with noodles – perhaps seafood chow mein.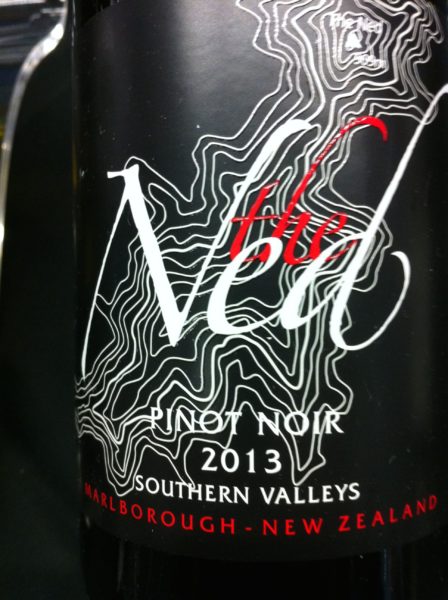 2013 Pinot Noir
The Ned
Marlborough, New Zealand
$20.99
This Kiwi Pinot is garnet red in colour with medium-intensity. The nose shows aromas of plum, dark ripe cherry, earth and dried herbs. Good balance, medium bodied and firm ripe tannins. The flavours follow the nose. A medium finish. This wine will continue to improve for another three to five years. Pair now with herbed pork tenderloin, juicy grilled burgers, rabbit or venison.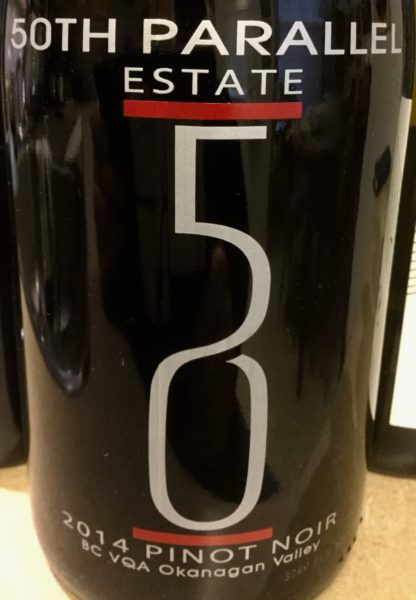 2013 Pinot Noir
50th Parallel Estate
Lake Country, BC
$31.90
As the name suggests, this wine comes from one of BC's more northern vineyards (compare to the above wine grown at 41° latitude), but that is no problem for Pinot Noir. Garnet red colour with medium-plus intensity. There's a bowl of berries on the nose along with cherries, spice and dry cocoa powder. Well balanced with soft, smooth tannins. Juicy on the palate with lots of ripe fruit followed by a medium-long finish. Serve with salmon, roast chicken, turkey or duck.