Each year Starbucks customers look forward to seasonal favourites coming back and new products debuting. However, no drink is more anticipated than the Pumpkin Spice Latte (PSL). It has become synonymous with Autumn and represents getting back to routine, cosy sweaters, long walks to enjoy the leaves changing colour and reconnecting with the everyday.
On September 1, the iconic Starbucks Pumpkin Spice Latte is arriving in stores across Canada for its 14th year, and on September 5 we are introducing a NEW pumpkin-flavoured innovation, Teavana® Pumpkin Spice Chai Tea Latte, which will no doubt spark debate on which is the true favourite – coffee or tea?
If you prefer our PSL, there are more ways than ever to enjoy it. Why not customize your PSL to suit your taste? Try the PSL over ice, with a double shot of espresso, or try it with Almond Beverage – the options are almost endless. At the heart of the beverage is Starbucks signature Espresso Roast, which pairs beautifully with the classic fall flavours of cinnamon, nutmeg and clove.
Pumpkin Spice Latte (returning favourite)
Espresso and steamed milk with real pumpkin, cinnamon, nutmeg and clove. Topped with whipped cream and pumpkin pie spices.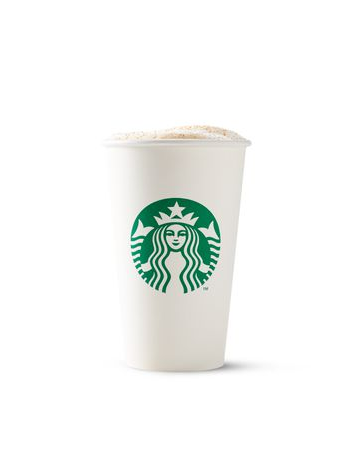 NEW Teavana® Pumpkin Spice Chai Latte
Lightly Sweet Chai meets Pumpkin Spice to create winning combination of flavour and comfort.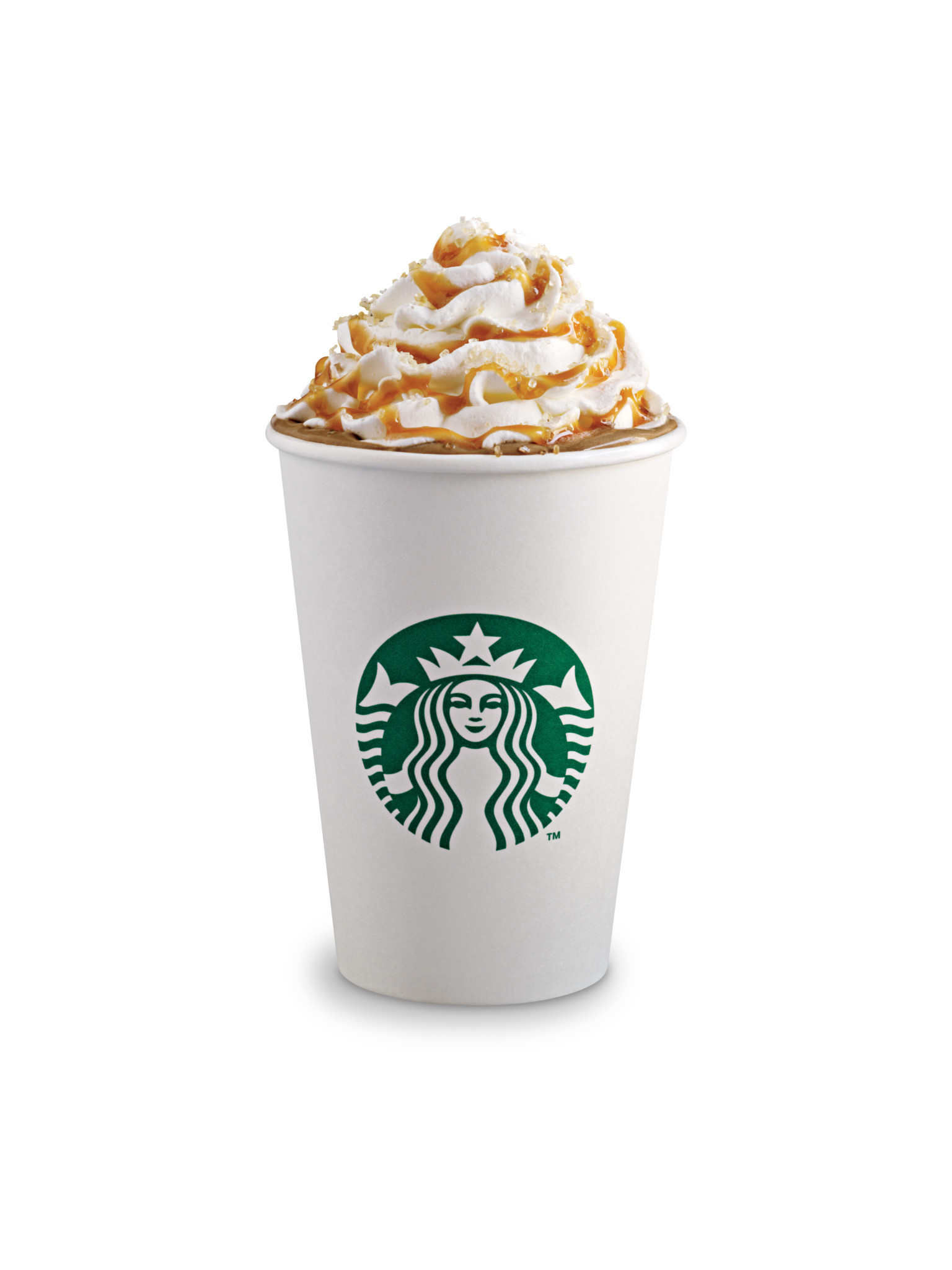 Salted Caramel Mocha (returning favourite)
Espresso and steamed milk with mocha sauce, toffee and toasted nut flavours. Topped with whipped cream, caramel sauce, turbinado sugar and sea salt. Delicious hot, iced and blended!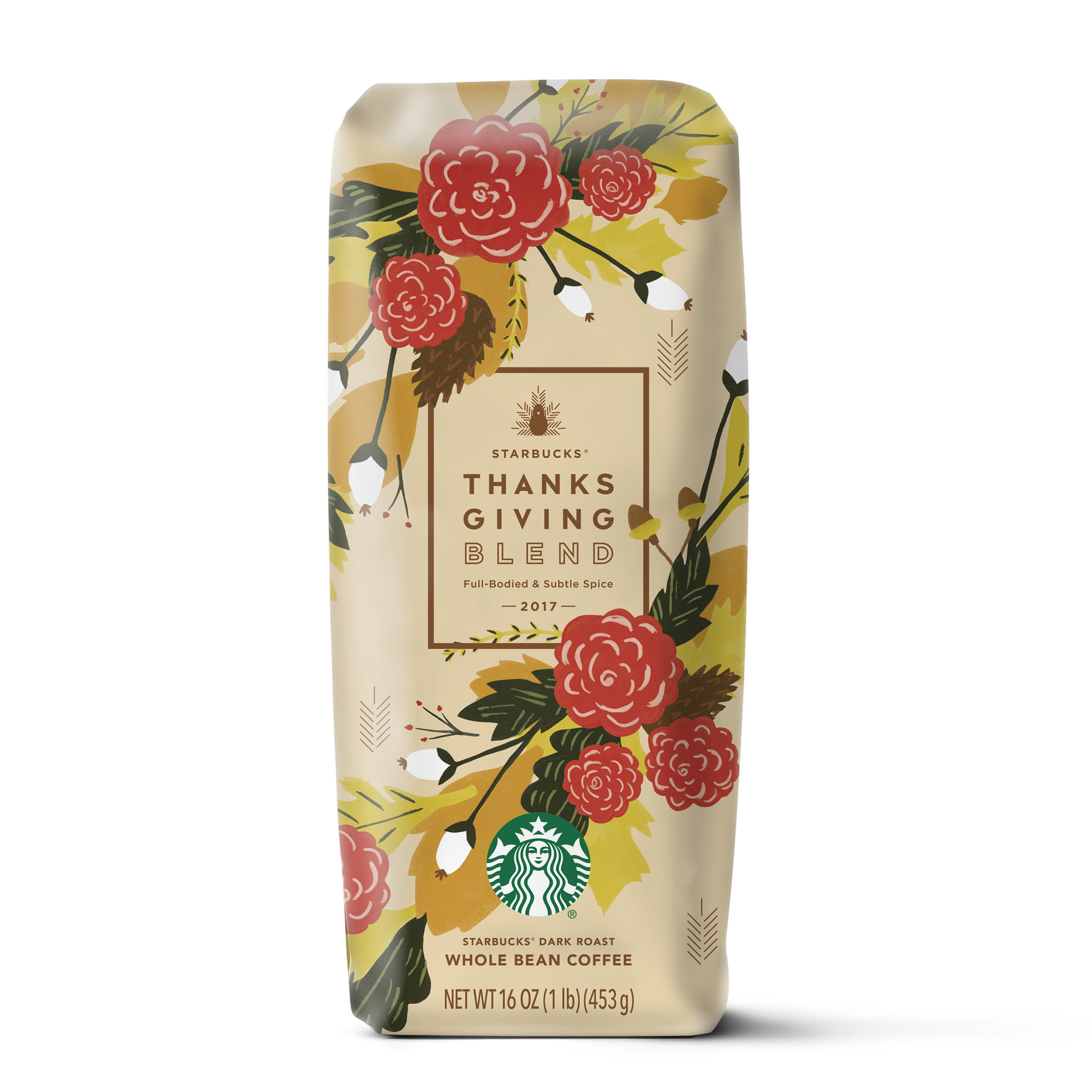 Thanksgiving Blend
Featuring herbal notes from Sumatran beans and distinctive soft spice from the coffee of Guatemala's Antigua region, it pairs beautifully with dishes savoury and sweet. Available in whole bean and K-Cup format.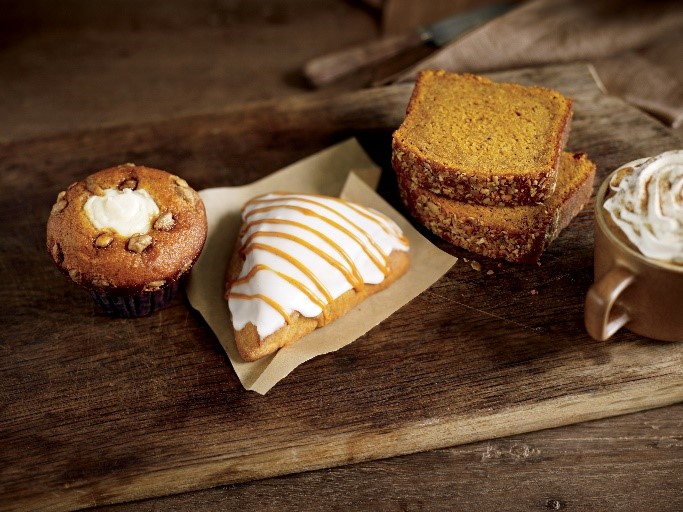 Pumpkin Scone (returning favourite)
Bursting with seasonal flavours —  pumpkin pie spice, brown sugar and cinnamon topped with icing and pumpkin drizzle.
Pumpkin Cream Cheese Muffin (returning favourite)
Our perfectly spiced pumpkin muffin topped with sweet cream cheese and a sprinkling of chopped, caramelized pepitas for a delightful balance of salty and sweet.
Pumpkin Loaf (returning favourite)
A gently spiced bread with pumpkin flavours and pepitas.