There really is a whole lot of fun going on at The Holy Crab and if you haven't been yet you're missing out.
Their menu features all types of great seafood dishes, some local and many that are new to the Vancouver palate.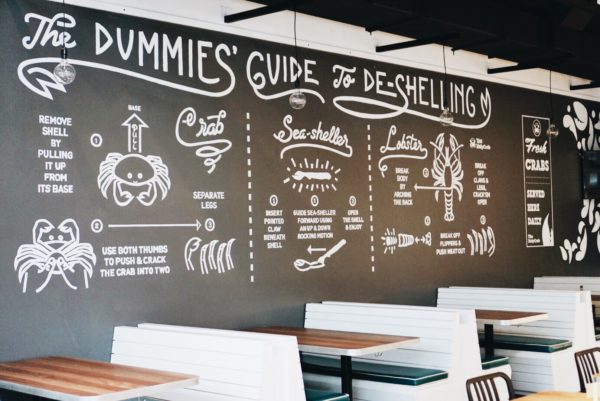 Located in the West End on Robson Street The Holy Crab is a super place for lunch or dinner, as a twosome, group or with visitors.
I loved the concept of the waxed paper table cover that your server rolls out and covers your table, the full roll of paper towels (you're going to need them) and the fun lobster bibs.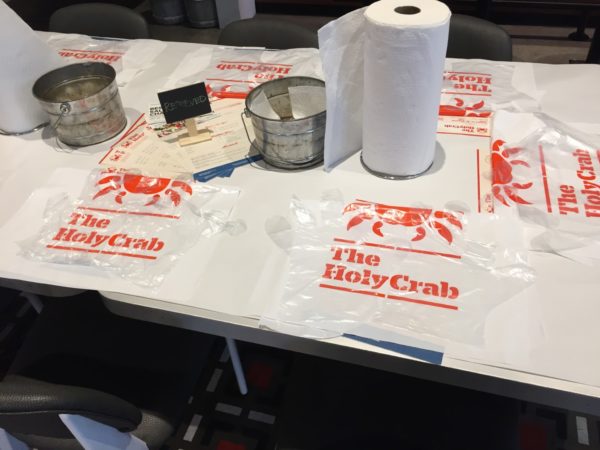 Prepare to not only get messy but eat hardy at this popular spot featuring Louisiana cuisine. I was hosted by The Holy Crab and opted to go for lunch with some young and younger family members.
Lunch was so much fun. I think we sampled almost every item on the menu. What we didn't do was go for their big "by the pound" signature dishes. This time I wanted to keep lunch a bit more grounded and catered to the two toddlers that were part of our group.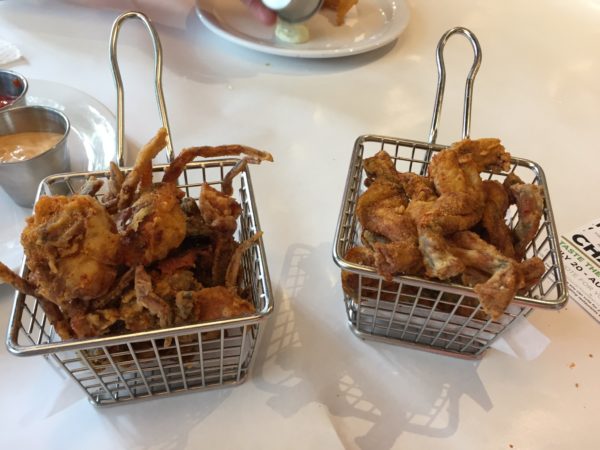 We were not disappointed by the array of choices. The calamari rings were huge and a definite hit with the small fry. They also chowed down on soft shell crab and frog legs. All deep fried as you would expect from a "southern" style restaurant.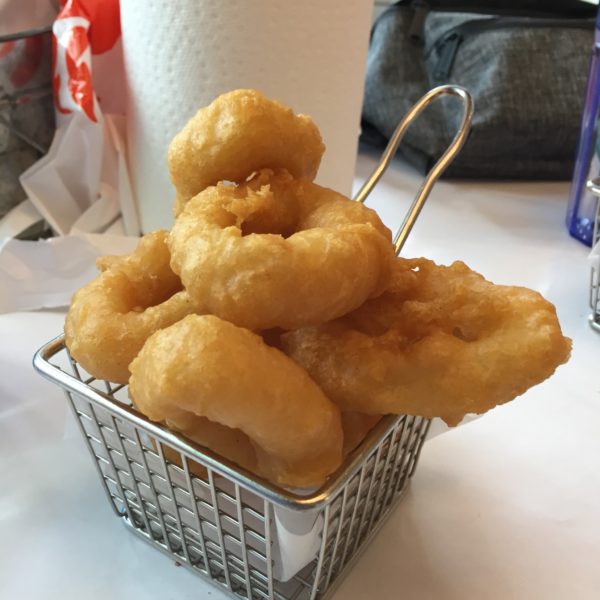 We went early and as we were enjoying our lunch it gave me a chance to observe the other patrons, most of whom were enjoying the Dungeness Crab and other specialities. Everyone really got into the vibe and shells were flying. All the speciality dishes are served in Original Cajun or Garlic Pepper seasoning with your choice of mild, medium and spicy.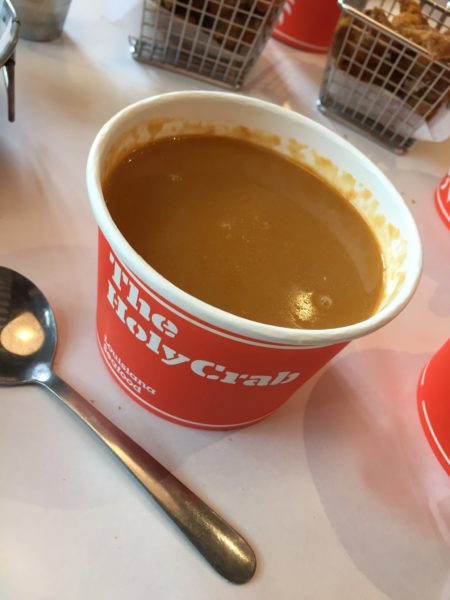 You can also have a variety of "sides" like their seafood chowder or bisque, both substantial servings that would be good to share. Sweet potato or Cajun fries were a nice accompaniment.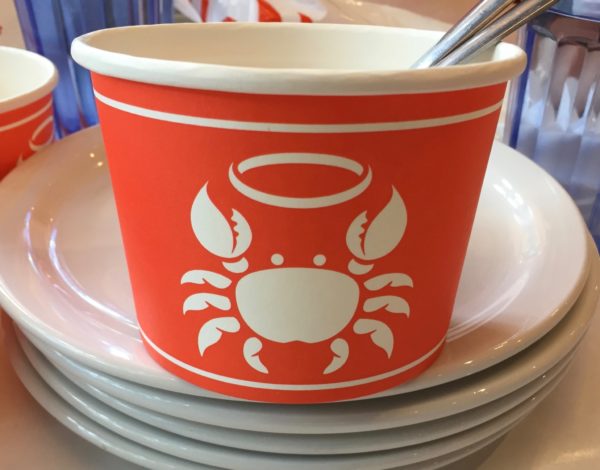 Their speciality seafood dishes are "ocean friendly" as recommended by the Vancouver Aquarium and the seafood is live on site for optimum freshness.
Next time I think we'll do an adults only dinner and really dive into that succulent seafood.
About The Holy Crab
Ersons Foods brings Louisiana-style seafood restaurant The Holy Crab to Canada for the first time in Vancouver, British Columbia. With a focus on utilizing some of the West Coast's freshest sustainable seafood, The Holy Crab aims to create a warm and inviting environment for dining guests to enjoy a variety of fish, shellfish, and hot sides. Sharing is encouraged.
Address: 1588 Robson Street
Facebook: The Holy Crab Canada
Instagram: @TheHolyCrabCA | Twitter: @TheHolyCrabCA
Website: www.theholycrab.ca | Phone: 604-661-8533
Feature image: Sharon Ng