Corus, Cineplex and Wondersee debut live-action family friendly Halloween show
Corus Entertainment, Cineplex and Wondersee Entertainment have partnered to launch "The Great Big Boo!," a live-action, family-friendly Halloween show that will tour Cineplex theatres across the country this fall, from October 18 to October 30.
The 50-minute non-scary live show follows the story of Zoe and Justin who sing and dance their way through Boo Alley on a quest to save Halloween, meeting larger-than-life characters along the way. The show features a dynamic original score and spectacular dance numbers. After each show, the audience will be invited to meet the stars and join them for a fun, trick-or treat event.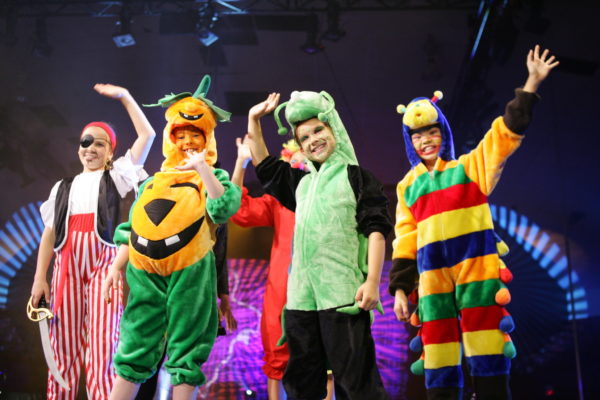 "Halloween is truly a holiday for children, a chance for them to pretend and have fun," says Patrick Roberge, President of Wondersee Entertainment. "The Great Big Boo! embodies this in a spirited musical-theatre way that is fun for all ages. This new national holiday tradition, is a unique show that will bring families across Canada together to share quality time, entertainment, and some trick or treating fun.
"We're delighted to partner with Cineplex and Wondersee on this national event," says Doug Murphy, CEO and President ofCorus Entertainment. "Corus is known for its top-notch kids and family television content. "The Great Big Boo!" fits perfectly under our Corus Live banner, which was created to provide amazing—and unique—live experiences to our audiences. This is simply a wonderful opportunity for us to connect with kids and families in a fresh, new way."
"The Great Big Boo! is a one-of-a-kind event for Cineplex and we are delighted to have Wondersee and Corus Entertainment as our partners," said Brad LaDouceur, Vice President of Cineplex Events, Cineplex.  "As a leading entertainment and media company, we are moving towards enhanced experiences within our theatre environment which The Great Big Boo! aligns with perfectly. We are looking forward to welcoming Canadian families to take part in this unique experiential live-action event this Halloween season."
"The Great Big Boo!" combines the best of musical theatre and the Halloween tradition of trick-or-treating. It is scheduled for 70 shows in 40 markets across Canada. The show is appropriate for all families and specifically for children aged two to twelve. Tickets are priced at $22 per person.
For more information regarding "The Great Big Boo!", to search for show locations or to purchase reserved tickets please visit www.thegreatbigboo.com/.