Grand Marnier brings back the past with their Cordon Rouge Room tours. Following success in Toronto and Montreal, the "Speakeasy" came to Vancouver to re-introduce us to their tasty liqueur and it's many different ways to enjoy. It started with an invitation to an exclusive, sensory experience at The Cordon Rouge Room Speakeasy on October 3rd.
Originating from France, Grand Marnier is a premium orange liqueur that blends fine cognacs with the distilled essence of tropical oranges – perfect for creating sensational cocktails.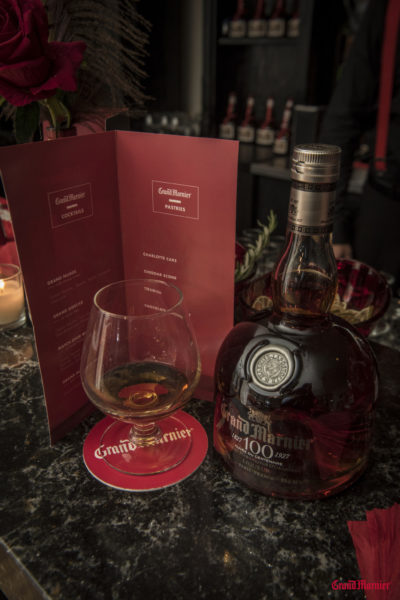 Capturing some 20's and 30's spirit the evening was shrouded in secrecy, just like it would have been during Prohibition and the days of bathtub gin. This time there was a big difference because instead of bootleg hooch we were imbibing quality spirits and smooth cocktails all created with Grand Marnier.
This special evening was all about the rouge and the setting did not disappoint. The heritage building The Permanent was transformed into a lively and exciting venue that was perfect to introduce us to the many virtues and appealing ways to enjoy that elixir known as Grand Marnier.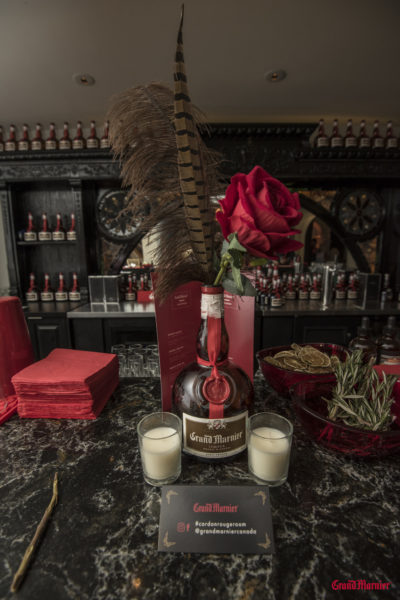 When we arrived we identified ourselves using a secret password that gave entry to an underground entrance in the former bank building. After twists and turns down the darkened corridors and a journey up the steep staircase, we found ourselves in a classic bank complete with all the props that brought the experience to life.
There really is an old, old bank vault that sits majestically centre stage directly across from a bar where bartenders created the mood with not only their period garb but with a wonderful welcoming cocktail made with Grand Marnier. There were delicious choices whether you were a sweet or sour cocktail fan. Every drink went down so smooth.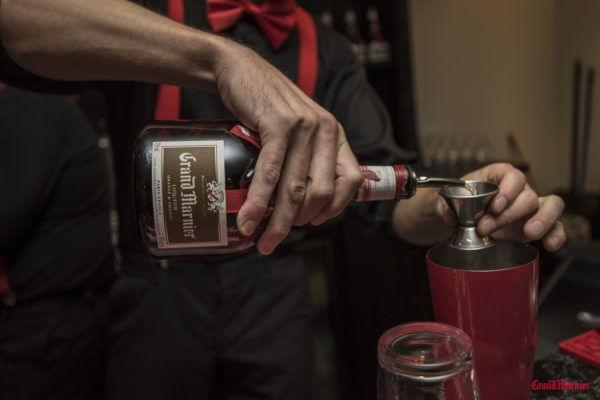 Grand Marnier Cocktails
Grand Nuage
with orange cloud
Grand Marnier, Tequila, Freshly Squeezed Lime Juice
Grand Sidecar
by Aaron Male
Grand Marnier, Pink Lemonade Tea Syrup, Dehydrated Lime Wheel
Watch Over Me
by Grant Sweeney – BC
Grand Marnier, Wild Turkey, Lemon Juice, Bittered Sling, Clingstone Peach Bitters, Rosemary Sprigs, Sparkling Water
Grand Marnier 100th
Neat or On the Rocks
Grand Marnier Cuvée du Centenaire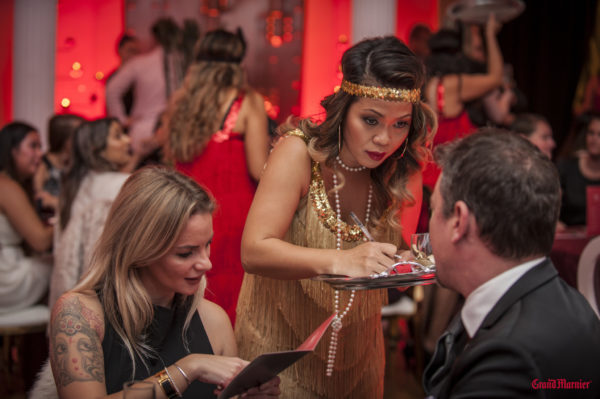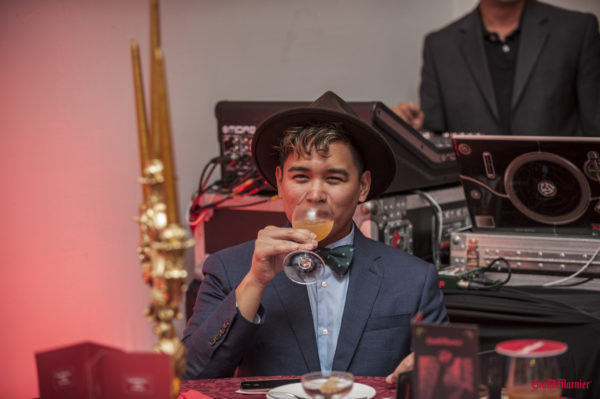 Everyone was in the spirit of the evening including the servers who were dressed in flapper dresses and headbands. Guests also channelled their inner dame or gangster and many dressed the part. Along with our Grand Marnier cocktails, we nibbled on some delightful pastries: Charlotte Care, Cheddar Scone, Tiramisu and Chocolate Croissant.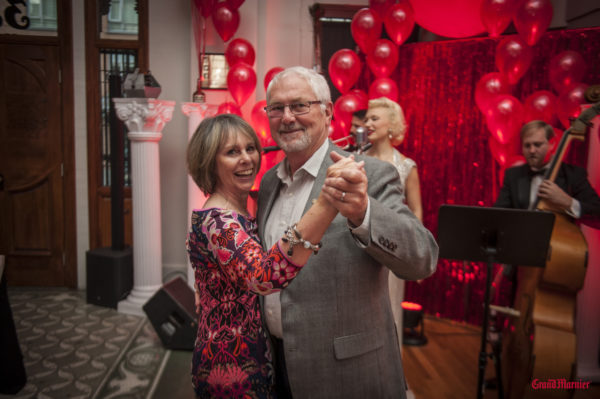 Musical entertainment for the evening was provided by Fleur Seule and vocalist Allyson Briggs singing classics from the era to the delight of yours truly who danced the night away to the mellow sounds.
The evening was everything we had anticipated and so much more. The location, the entertainment, the pastries and of course the Be Simply Grand Grand Marnier cocktails.