Vancouver's only free outdoor Christmas event rings in the season with candy, crafts and all-ages festivities
Santa and the elves are busily sprinkling magic dust over Yaletown, transforming the neighbourhood into an enchanted land filled with palate-popping treats, Yuletide music and cozy carriage rides. That's right: CandyTown is here again, and with it comes a fresh crop of experiences that invite holidaymakers to indulge in the sweetest surprises of the season.
Now in its sixth year, CandyTown is a free annual festival that aims to delight visitors of all ages with energetic performances, elf-approved activities and – of course – delicious food, drinks and candy. Taking place on
Saturday, November 25 from 12pm to 7pm
, the celebration is hosted by the
Yaletown Business Improvement Association
and draws upwards of 15,000 revellers each year eager to immerse themselves in a Christmas storyland come to life.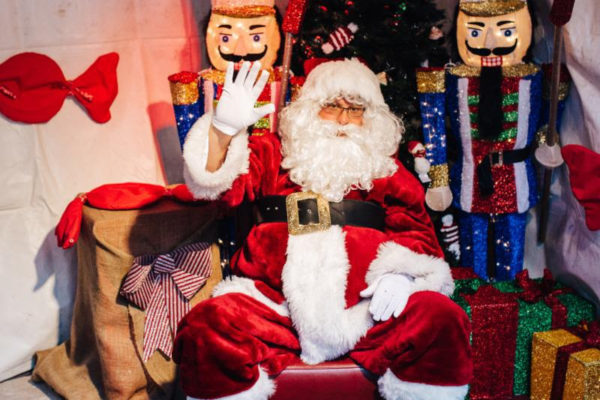 Small tykes whose list of seasonal must-do is topped by a visit with the jolly man himself can make a beeline for the North Pole (Bill Curtis Square at the Canada Line Station), where Santa Claus will be carefully listening to holiday wishes. Prepare for a visit by the Ice Queen as well, who will share her surprisingly warm-hearted story and pose for photos. Santa will be on-site at
12pm – 3pm
, and the Ice Queen will make her appearance at
3pm – 7pm.
The photo opp is free, though donations will be accepted for B.C. Children's Hospital (suggested donation is $5 minimum per family). After the excitement of meeting their favourite Christmas characters, tired tots (and parents) can take a rest during a picturesque horse-drawn carriage ride. The carriage departs from Pacific Boulevard and trundles along Pacific, Hamilton and Davie streets for a relaxed cruise, with a suggested $2 donation to B.C. Children's Hospital to help spur on the horses.
CandyTown's tasty theme will pervade throughout the festival with interactive candy-making demonstrations and sweet treats available for purchase. Visit the Candy Hut for DIY candy kabobs, and take the adults only self-guided cocktail tour to sip special holiday cocktails from Opus Bar, the New Oxford, WildTale, The Distillery and much more. Have a sweet tooth? You won't want to miss the tantalizing array of goodies offered by such purveyors as Bluebird Cakery, The Good Chocolatier and Boulangerie La Parisienne. Heartier appetites can flock to food trucks REEL Mac and Cheese, Old Country Pierogi and Tacofino, as well as restaurant favourites offered by Earls Kitchen + Bar, Zend Conscious Lounge and more.
Of course, Christmas isn't complete without an artisan street market – after all, handcrafted goods make the best gifts. Visitors can stock up on clothing, décor, pet accessories, jewellery and flora at the "All I Want for Christmas" market, featuring local vendors like 3H Craftworks (handmade sock puppets, stockings and tea cozies), Standout Boutique (exquisite jewellery), Divine Vines (gorgeous flowers arrangements), Woo To See You boutique and others.
Kids of all ages can make crafts, get their faces painted and learn how to twist a balloon animal at the Starlight Children's Foundation and Rotary Club tents. In keeping with the seasonal spirit, both charities will gratefully accept donations – because the only thing better than Christmas fun is Christmas fun that gives back to those in need. New this year, guests can swoon over professional firefighter models featured in the 2018 Hall of Fame Calendar. Now in its 31st year, the calendar supports the B.C. Professional Firefighters Association Burn Fund and Vancouver General Hospital, the CKNW Orphans' Fund and Vancouver Firefighter Charities' Snacks for Kids program for underprivileged children in Vancouver.
Visitors can also view live an ice sculpture demonstration on Helmcken Street (between
1pm and 7pm
), and NEW THIS YEAR we've expanded the festival to Yaletown Park (Nelson and Mainland). Warm up as you browse the exhibition Together, which explores how Canadians are helping to drive global change (displayed at Yaletown Park); play some free Canada-themed games while enjoying live music and performances by roaming musicians and stilt walkers.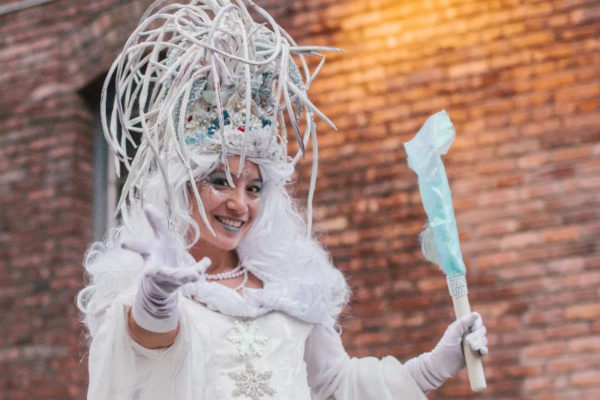 "CandyTown is a truly special event, one that casts its magic over children, families, couples and friends alike," says Annette O'Shea, executive director of the Yaletown BIA. "This is the time of year to get swept up in the joy of holiday activities: live Christmas music, the aroma of freshly baked treats, visits with Santa Claus and delightful handcrafted goods. CandyTown is the perfect place to experience all of that in one neighbourhood."
CandyTown takes place on

Saturday, November 25

, from

12pm to 7pm

along Mainland Street in the heart of Yaletown. For more information, visit yaletowninfo.com.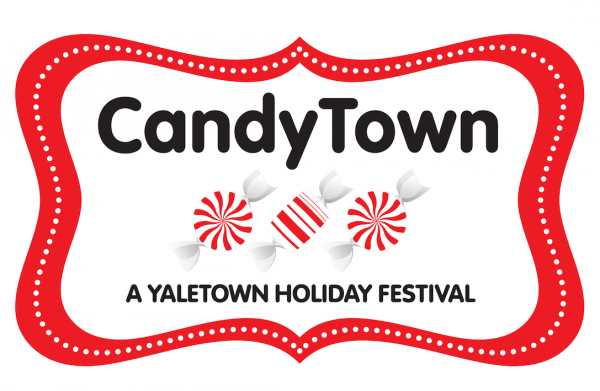 About Yaletown
Yaletown is Vancouver's trendy and upscale renovated warehouse district. This fresh urban neighbourhood is just an easy walk from the centre of downtown Vancouver or a quick ferry ride from Granville Island. Yaletown's converted heritage buildings are home to some of the city's top fashion and design shops, as well as cutting edge restaurants and bars. Old loading docks act as giant sidewalks and create a unique setting for wandering, shopping, or lounging at one of the many outdoor patios.
About Yaletown Business Improvement Association
The Yaletown BIA is an independent non-profit association of commercial property owners and business tenants who join together to promote and improve the economic vitality of the Yaletown neighbourhood. Today the Yaletown BIA is an organization capable of handling top-tier international opportunities such as the 2010 Olympics, hosting well-heeled travel writers from around the world and producing outstanding public events that attract thousands of shoppers and diners annually. For more information visit:
Yaletowninfo.com
.